This feature of SalezShark CRM tools in India enables you to segregate your contact list into groups based on particular characteristics; such practice will help you cater to customer experience better and offer personalized services. Critical customer data will strengthen your marketing strategies when you communicate about new launches/product updates/feature releases, and more. Do you know the best CRM software for small business in India price in India?
The process of lead management lets you identify the quality leads received from websites, landing pages, ads, telephone, chat, and more. This means you can pick relevant opportunities from potential customers who are most likely to convert. Based on demographics, customer history, buying behavior, and more, the best leads are decided to take ahead with. Then, follow-up and a little nurturing go a long way to lead to sales and improve your ROI.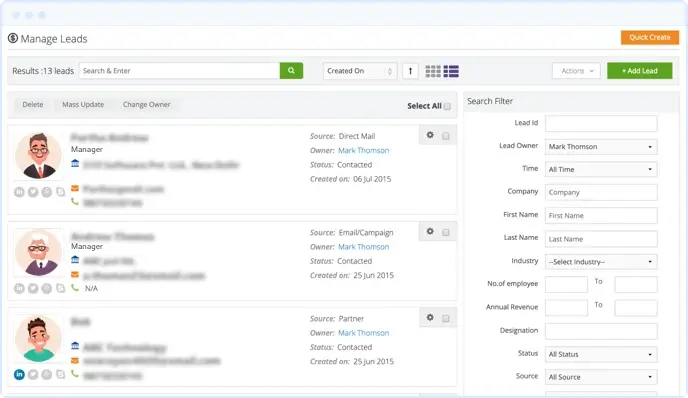 SalezShark CRM solutions India offers you a unified platform to align the sales and marketing teams for increased sales and better results. The integrated marketing tool helps your marketing teams send/schedule HTML/plain text campaigns and pass on the quality leads to the sales team. With real estate CRM software, India gets the best ROI from every campaign you send using SalezShark's marketing automation tools and provides faster and more efficient support to your customers.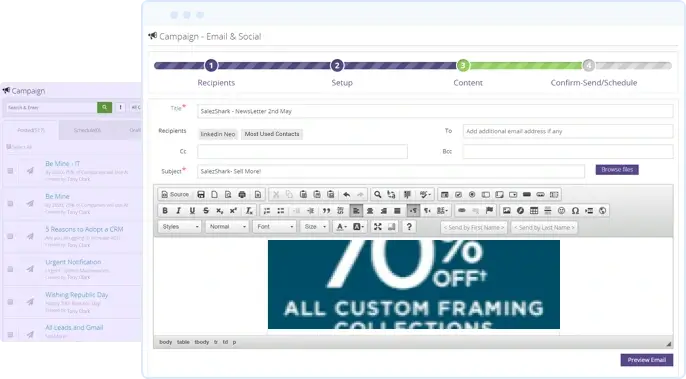 Being an integral part of CRM providers in India, you get the real-time statistical data of your business analytics at a glance. The dashboard offers real-time updates of sales & marketing activities, and users can access it from different portals, providing more extensive accessibility. Relevant and unique statistics are displayed visually and engaging, with tailored-made reports.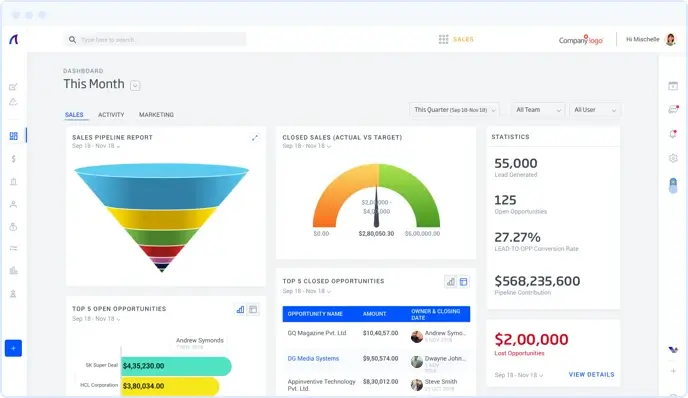 Analyzing sales facilitates the planning of more effective sales campaigns for the next time around. With CRM providers in India and by studying the campaign history, marketers can see the analytics & reports at a glance & get predictions of every campaign. Such AI-driven analysis helps them to decide the effectiveness of future campaigns. SalezShark sales CRM India helps salespeople find opportunities in their database with any possibility of sales growth.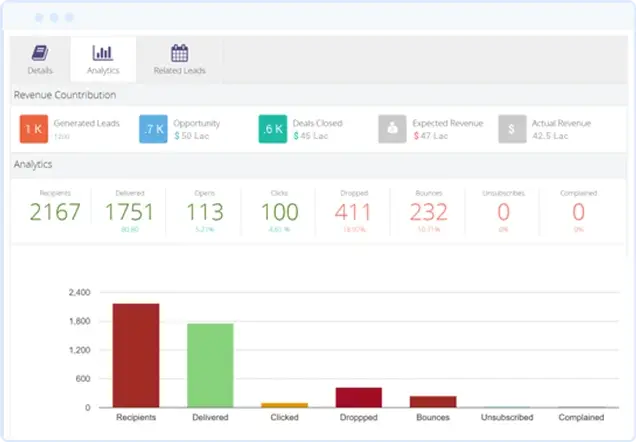 Our Sales Forecasting tool allows you to set a benchmark to compare actual results by measuring the deals arranged by predicted closure after deals you've already closed. It will enable you to prioritize the correct value to avoid unpleasant surprises at the month's end. Additionally, the SalezShark CRM solutions India helps gather the required information to plan future marketing campaigns and sales efforts.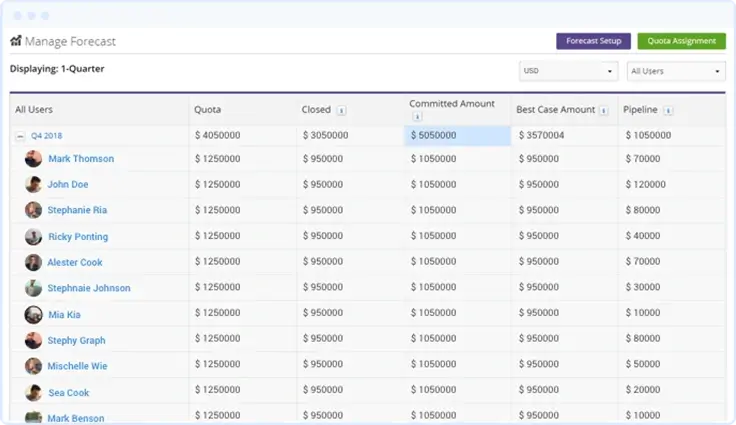 By making the CRM software mobile-friendly, SalezShark's best CRM software in India fosters enhanced collaboration. It allows sales reps & marketers to access the portal and work at their convenient time and place. Create leads, make calls, set reminders, sync contacts, or connect prospects with intelligent lead locators to manage time effectively.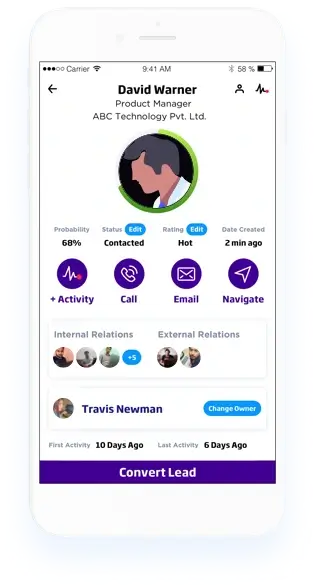 Integration with different applications can increase your productivity & significantly save a lot of time. From data entry to sales analysis, marketing automation to business intelligence, SalezShark CRM process integration facilitates a more unified view of your business. Therefore, the more seamless integrations your business can have, the more streamlined your tasks/projects will be.