Connect+ email automation platform connects you with an ideal customer
One of the major objectives for you as a marketer is to connect with the most ideal customer who is interested in buying your products and services. To do this effectively you can leverage the Connect+ integrated database that has all the necessary information of various businesses' executives and decision-makers. By getting access to this integrated database you can build direct relationships with key decision-makers of businesses that make your job simple and prospecting effective and faster as you are presenting your products and services to the one who is authorized to make buying decisions on behalf of an organization. Now as you check this integrated database you can find the business email addresses and phone numbers of all profiles of any business varying from executives to top designations. In this manner, the email list which you prepare becomes more relevant and you can directly get in touch with your ideal customers enhancing the performance of emails resulting in a good number of leads converting into deals.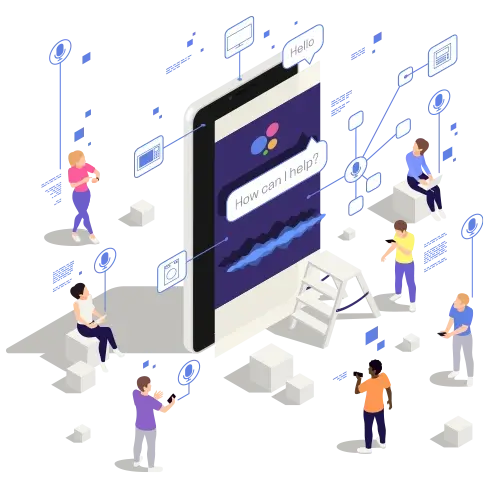 Leverage Connect+ marketing analytics
SalezShark Connect+ automated email automation platform not only plays a vital role in the creation of an ideal customer profile and email campaigns but also helps you in keeping a close track of email campaigns performance. By leveraging Connect+ email analytics you can easily gauge the performance of your email marketing campaigns. In the form of auto-generated reports, you can check your emails' open rates, click rates, and subscribe & unsubscribe rates. According to an old adage – "one size doesn't fit all". SalezShark Connect+ understands this and that is why based on different types of businesses and industries' requirements Connect+ can be easily customized and implemented. The size of your company doesn't matter at all – big, small, or medium; Connect+ email marketing platform can be used by all and it can be used by all the teams of your organization, where all the employees can work together and keep all information intact at one unified platform.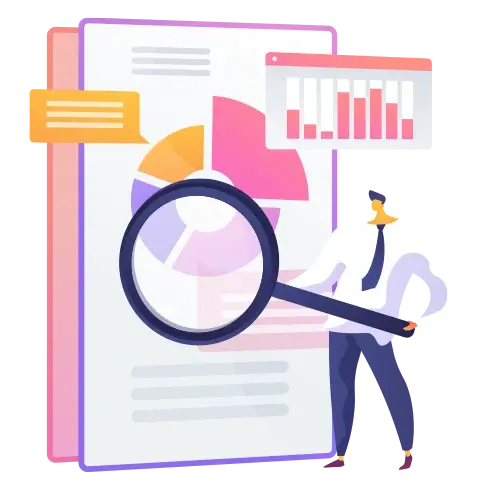 Get more leads with Connect+ email automation software
Connect+ plays a vital role in keeping your all leads and existing customers' information safe and secure on the cloud. This means if you want to access any information you can access it anytime from anywhere via the internet on any mobile device or laptop or desktop. It is easily accessible on all sorts of mobile devices and offers various features that help you to work on more and more leads effectively. As we are already aware of an integrated database, so to simplify the search for contacts or leads from that database Connect+ offers one smart feature named "Smart Search". It is a smart indexing search that simplifies your search for the right leads. In a few clicks, you can look for information about any company or executive or top designation that helps in making prospecting fast and painless. Besides this, there is one more feature of Connect+ that comes in use when you are out in the field for client meetings and want to know if other companies are also nearby with the same requirements of services and products that you offer. This feature is "Radius search" which simplifies your search when you are looking for relevant prospects' information in any vicinity and helps you connect with them immediately.
Connect+ also offers an Organization Chart feature and by using this feature you can access the organization chart of any company and can understand the hierarchy of any particular organization. It displays the information of various designations of any company's employees & helps you filter your search results based on it. Last but not least is the Social intelligence feature of Connect+ that makes your job easy in building relationships with your leads by analyzing their social insights even before you start interacting with them. These social insights enable you to craft a perfect value proposition based on their interests and pain points that make prospecting painless and effective.
Get the best email automation software now
Why do you need the Connect+ email marketing automation platform?
Connect+ automated email automation platform helps you in creating a strong email marketing strategy based on personalization. It helps you understand your leads' buying preferences and behavior in advance that later helps you in drafting highly personalized emails resonating with their buying preferences and requirements. Connect+ enables you to be more accurate in lead targeting and nurturing. In this digital age of communication, emails play a vital role in establishing seamless communication with prospects and existing customers. Connect+ understands this fact and helps you in building impeccable communication with your prospects and existing clients. Besides this, it also makes your email process highly measurable which helps you in producing good results in no time. It enables you to track the open rate, click rate, and the number of people who subscribe to and unsubscribe from your email campaigns. These insights make your job easy in formulating future email marketing strategies.
Last but not least Connect+ is one such platform that can be accessed on all kinds of screens right from desktops to laptops or even on mobile phones. These days hardly anyone especially sits on a desktop to view emails and to do regular web surfing; most people prefer using mobiles to access their emails and do web surfing. Mobile phones are a kind of computer nowadays that is not only limited to texting and calling but way beyond that. SalezShark Connect+ understands this fact and that is the reason why it made its interface easily accessible on mobile screens too. The usage of this easy accessibility comes into the picture when you are traveling or working remotely. At that time you can keep in touch with your work through your mobile phone. If you have a smartphone and internet connection, you are sorted and can work on mobile. You can also be in touch with your other teammates and know what's happening in the office. It also helps senior managers as they can check the work of their subordinates remotely.