Trusted Among Industry Leaders






CONTACT SEARCH ENGINE
Search Through B2B Data Within Pinpoint Accuracy
Leverage our AI-powered search engine to build a massive list of decision makers. Never look toward another B2B database provider ever again!
85M+ contacts

Coverage in 200+ countries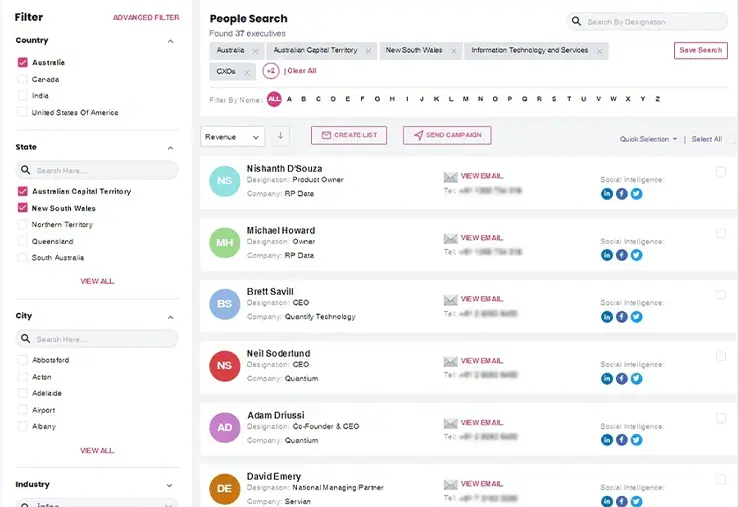 Real-Time Data Verification
Research shows traditional B2B database providers lose 70% of their accuracy over the course of a single year. With every Salezshark Search, get only verified data that has been proof-read and validated by a combination of AI tools and human developers.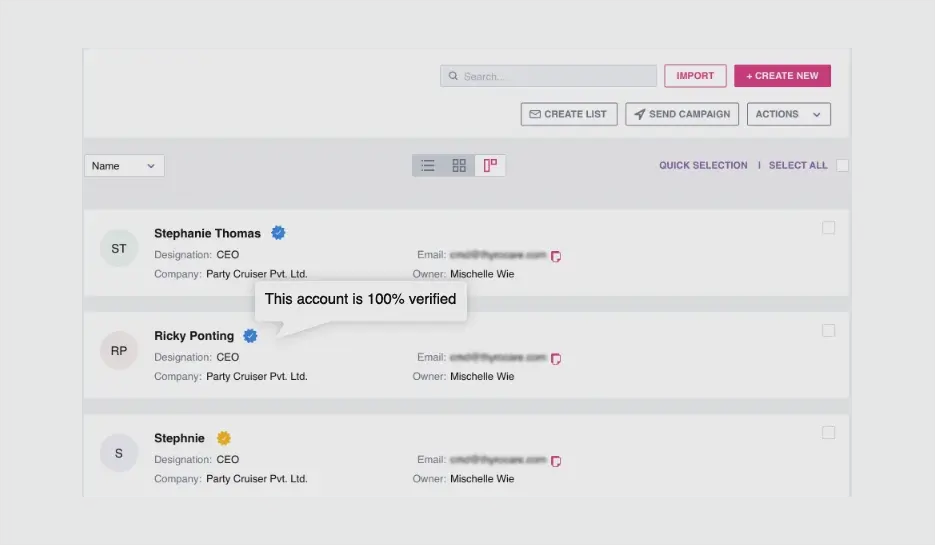 Our global B2B database can also be yours
25M Business Profiles
10M Direct Dials
20M Email Addresses
15M Company Profiles
BUILT-IN MARKETING SOLUTIONS
Not Just A B2B Database Provider
Use advanced filters, such as industry, employee count, revenue, technographics and more, to instantly build lists from over 15M companies. Then, unlike other B2B data providers, use built in omnichannel marketing tools to reach all those leads with a push of a button.
50+ search criteria

Coverage in 200+ countries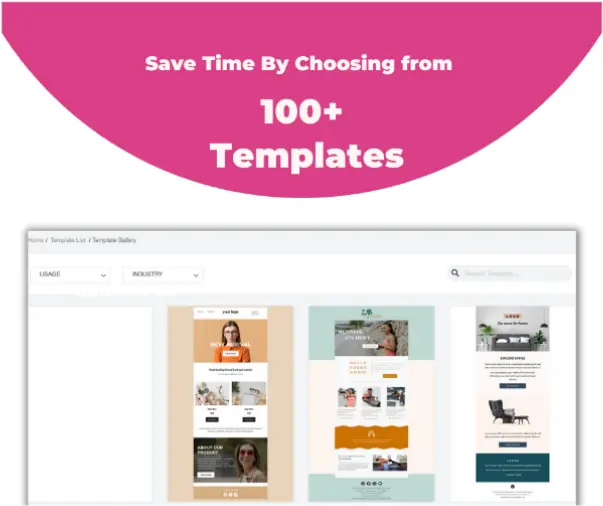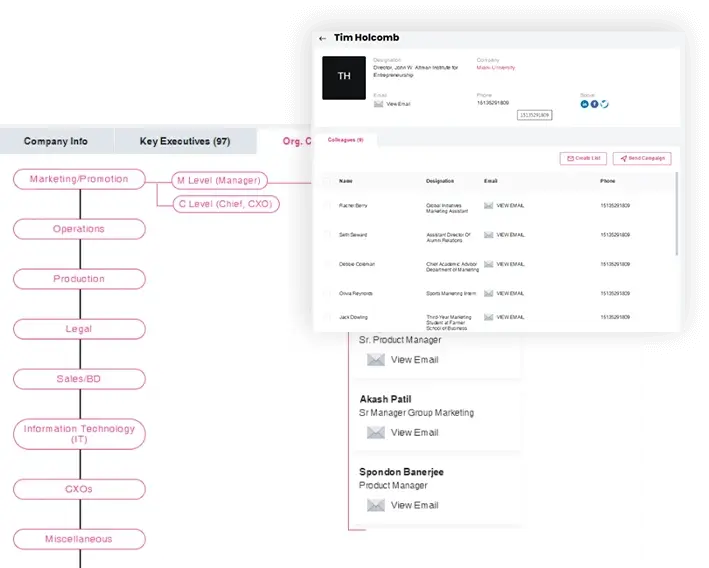 LEAD RECOMMENDATIONS
Use Intelligence to gather vital data before outreach
Go beyond company search. Double down on key executives and analyze vital information, such as seniority, title, number of subordinates and more before pulling the final trigger.
Org Chart

Key Executives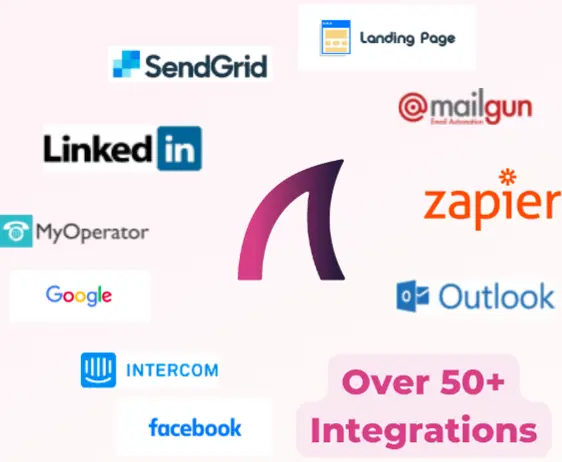 Integrations
Tons Of Integrations For Seamless Action
Share, extract, and act on data via simple workflows by using over 50+ integrations.
Competitor Companies

Similar Executives
We are loved by users worldwide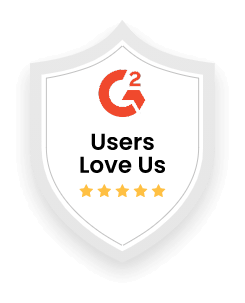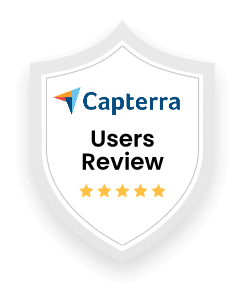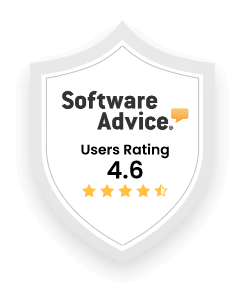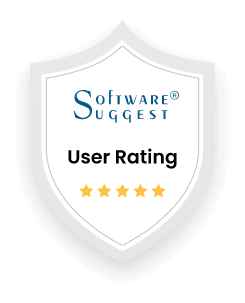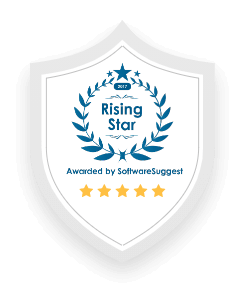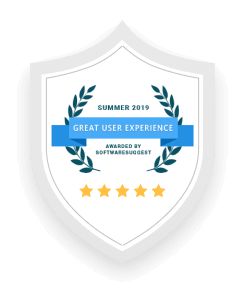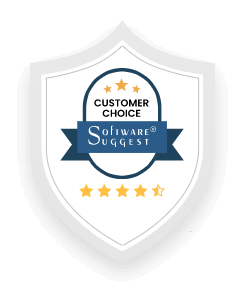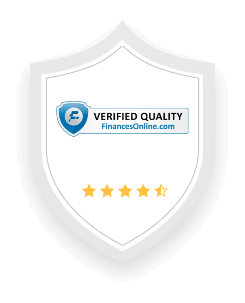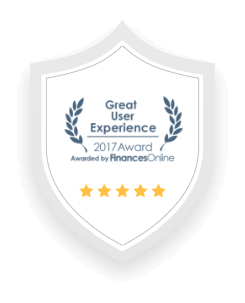 Take a look at what our clients have to say

Using SalezShark Connect+ as our campaign platform was a game-changer for us. With SalezShark's' user-friendly interface and powerful features, we saw a remarkable increase in our campaign's reach and engagement. It allowed us to target the right audience effectively, resulting in a 30% boost in lead generation and a 20% increase in conversion rates.
Chayanika Bhattacharya
Co-Founder - 1HR.market

We were facing several challenges in our marketing efforts, from acquiring a targeted industry-specific database to finding a user-friendly email marketing solution. SalezShark stepped in as the solution to all these challenges, providing us with the tools and expertise needed to streamline our sales and marketing endeavours.
Navin Khaware
AVP-Sales at Check An Invoice

I have had exceptional service from SalezShark Connect after struggling with the complex & expensive marketing tool for 10 months. I have experienced handhold support at every step of my usage journey. I would highly recommend them to everyone.
Sr. Marketing Manager
Legal Services

SalezShark Connect is intuitive to use, and well laid out. Their support system is available 24/7 on mail, calls & chat. The easy accessibility of tracking engaged visitors, new leads and clients is a blessing for us to serve our customers more efficiently.
Sales Head
Travel & Tourism

The tool is indeed simplest and fabulous to use. It makes our communication look professional and at the same time provides detailed analysis and reports that assist us in tracking the engagement.
Content Strategist
Digital Agency

We really appreciate the contribution of SalezShark Connect in helping us to become 'automated' in our marketing initiatives. The workflow automations are well-versed and replaced my 5 other existing tools for being connected with both customers and new leads.
CMO
Real Estate Company
Ready To Make A Change? Let's Find Some Leads!
No credit card required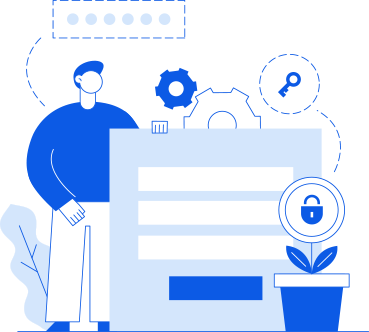 Frequently Asked Questions
What is a B2B Database and how do I use it?
Business-to-business (B2B) database marketing involves the use of databases of information on businesses and the executives within those businesses to generate sales leads and target potential customers. B2B databases can be used for a variety of purposes, including email marketing, direct mail marketing, and telemarketing. When used effectively, B2B databases can be a powerful tool for generating new business.
There are a number of factors to consider when using a B2B database, including the quality of the data, the target audience, and the objectives of the campaign. It is important to make sure that the data in the database is accurate and up-to-date; otherwise, the campaign may fail to generate the desired results. In addition, it is important to carefully select the target audience for the campaign in order to maximize its effectiveness. Finally, it is important to set clear objectives for the campaign in order to measure its success.
What is B2B database provider?
A B2B database provider is a company that specializes in collecting and selling data about businesses. The data may include contact information, financial data, industry trends, and other business-related information. B2B database providers typically sell their data to other businesses, such as marketing firms or research companies. Some B2B database providers also offer their data to individual consumers.
How do I know if SalezShark B2B database if verified?
To ensure that the data we provide is of the highest quality, SalezShark undertakes a rigorous verification process for all new and updated data. This process includes a number of checks, such as checking for duplicates, verifying email addresses and phone numbers, and confirming company details. In addition, our data is constantly cross-referenced against multiple reliable sources, such as business directories and government records. As a result, you can be confident that the data in our B2B database is accurate and up-to-date. If you have any further questions about our verification process, please do not hesitate to contact us .
How long will it for me to see results from the B2B database?
The amount of time it will take to see results from the B2B database will vary depending on a number of factors, including the size of your database and the frequency of updates. Generally speaking, however, you should start to see results within a few weeks of implementing the database. The key is to use verified data (we got you covered here) and use creative targeted and omnichannel outreach (with lots of follow ups) to ensure that you leave no stone unturned when acting on the data provided. With a little patience and consistent effort, you can expect to see significant results from your B2B database in no time.
What is the difference between a B2B database and a B2C database?
A business-to-business (B2B) database is a compilation of information on companies and the executives within those companies. The data is used by sales and marketing professionals to identify and market to potential customers. A business-to-consumer (B2C) database, on the other hand, is a compilation of information on individual consumers. This data is used by marketers to target ads and promotional materials to specific consumers. While both types of databases can be used for marketing purposes, they are designed for different audiences and contain different information.