Key Benefits with JustDial & SalezShark Partnership
Enhanced Lead Generation

Combining JustDial's extensive business directory with SalezShark's CRM capabilities result in more efficient lead generation processes. Users are able to access and import relevant business contacts directly into their CRM systems, streamlining the lead acquisition process.
Improved Data Accuracy

Integrating business directory data with CRM software helps to maintain accurate and up-to-date contact information. This reduces errors and ensures that sales and marketing teams are working with the most current information.
Increased Productivity

Automation features in CRM software saves time and improves productivity. By integrating with JustDial's data, SalezShark offers automation options for lead scoring, follow-up reminders, and email marketing.
Businesses that have reaped the advantages
of this integration







JustDial Integration Features
Business Listings

Access to Justdial's extensive database of business listings, allowing users to search for and find information about local businesses, including contact details, addresses, and user reviews.

Location-Based Services

Utilize Justdial's location-based services to offer location-specific search results and suggestions, helping users find businesses and services near their current location.

Analytics and Reporting

Utilize Justdial's analytics and reporting tools to gain insights into user behavior, search trends, and popular businesses, which can help you, optimize your platform's performance.
API Integration

Leverage Justdial's API to access real-time data, ensuring that your platform always provides up-to-date information on local businesses.

Business Verification

Verify the authenticity of businesses listed on your platform by cross-referencing their information with Justdial's database, ensuring users get accurate and reliable data.
Why Choose JustDial and SalezShark?

Trusted by thousands of businesses worldwide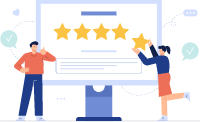 Proven results with increased efficiency and productivity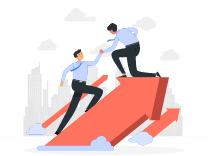 Continuous updates and support to ensure your success
Ready to Get Started?
Join us on this exciting journey of transformation. JustDial and SalezShark are committed to enhance your customer engagement and sales processes, helping you thrive in a competitive market.
Start Automating Now