How does Connect+ integrated data of Top MNC company in Noida help?

Offers an accurate b2b database
Connect+ assures 100% data guarantee and if any inaccuracies creep up during the subscription period related to business email addresses, phone numbers, or designations that can be fixed and updated by the Connect+ support team within a quick turn-around time of 24 working hours. For example, if you are targeting MNC companies in Noida and you find any specific company information is not updated, then you can raise a request and the Connect+ support team can quickly fix it for you. For example, if you wish to get the database of top MNC companies in Noida or the data of MNC companies in Greater Noida. Then Connect+ integrated database is the right choice for you.

Create & automate buyers' journeys that capture & convert leads
Connect+ automatically captures leads from multiple sources like websites, emails, blogs, etc. that saves your time. If you are targeting any specific location data like MNC companies in Noida then you can also fetch data from our integrated database. Hence Connect+ makes lead capturing quick and simple. Besides this, you can also automate your complete buyers' journey that includes nurturing leads, assigning leads, scheduling appointments or demos, and following up with leads. It integrates various 3rd party applications you use to engage your prospects. Hence it becomes easy for you to capture & convert leads into deals.

Automate day-to-day marketing tasks
As the competition is rising exponentially in the marketing domain, many marketing professionals work under pressure to do more with less. The pressure to generate more leads, more revenue, and close more leads into deals is over-exhausting. Besides driving back-to-back marketing campaigns, you need to complete day-to-day marketing activities too. However, by deploying SalezShark Connect+ you can sit back and relax as it automates day-to-day marketing activities in a few clicks that allow you to focus more on building a relationship with leads and existing clients.

Get measurable results & actionable insights
SalezShark Connect+ offers some smart analytical insights that enable you to keep track and respond to unique customer behavior and take decisive actions by contemplating the same. A study states that marketing professionals who proactively leverage data-driven marketing are thrice more likely than laggards to report achieving a competitive advantage in driving customer engagement and gaining customer loyalty.
Connect+ database of MNC companies in Noida make marketing effective
Create email lists in a few clicks
Connect+ enables you to import lists of contacts and their information into the system for email distribution in a few clicks. You can also add contacts manually or you can also automate this process and email addresses get imported automatically by setting desired filters and parameters. For example, if you are targeting companies in Noida then in that case you can import a list of MNC companies in Noida from our integrated database and start building an email list. Besides this the new leads that submit your web for automatically added to your existing email lists for example to your newsletter distribution list, etc. Hence you can create email lists in a few clicks by using an integrated database of connect+ that also includes data of MNC companies in Noida, Delhi companies database, NCR database, Noida database, and so on.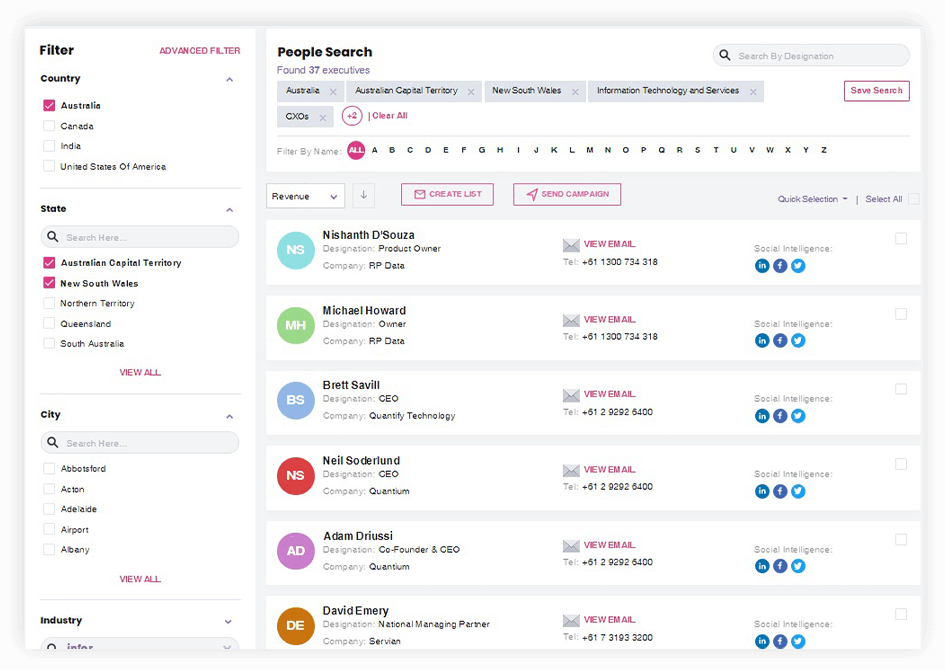 Design professional emails
Connect+ offers you a range of highly customized and readymade email marketing templates that helps you to give your marketing emails an enticing visual appeal, professional look, and feel it needs. You can go through our multiple email marketing templates, choose the email template that fits your requirement, draft your message, and schedule the time to send it. You can also customize these email templates with no programming experience.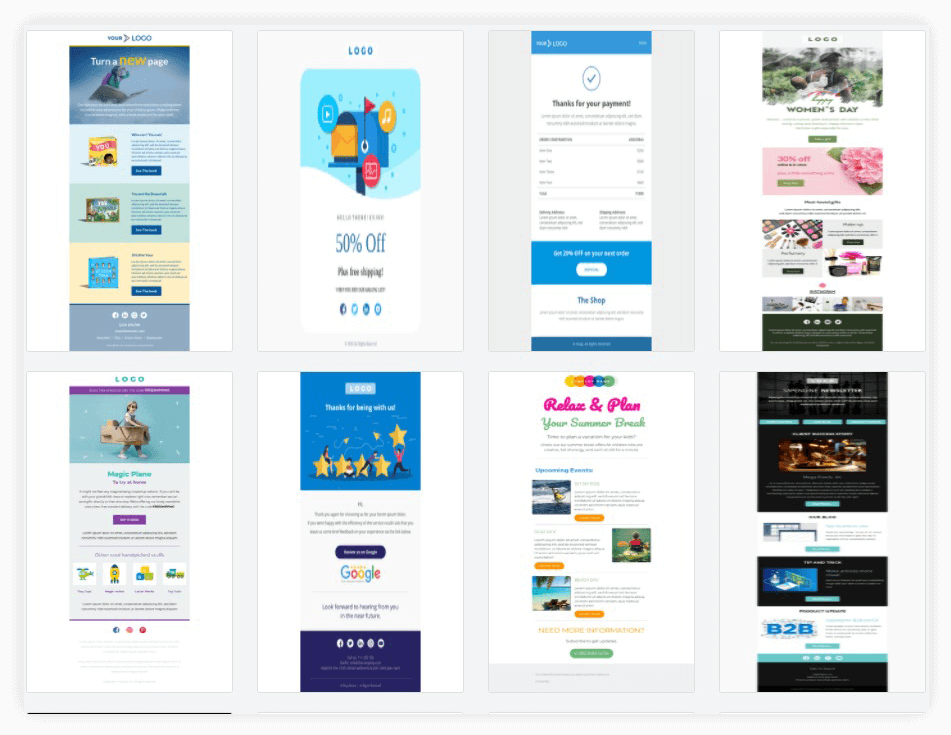 Targeted messages (Personalization)
By deploying Connect+ it becomes a cakewalk to add a touch of personalization to your marketing emails by merging contact attributes into your messages. In a few clicks, you can fetch each email recipient's respective name, geographic location, industry, and more into your emails for a personal touch that enhances your customer engagement. Even while sending mass email campaigns you can personalize every email.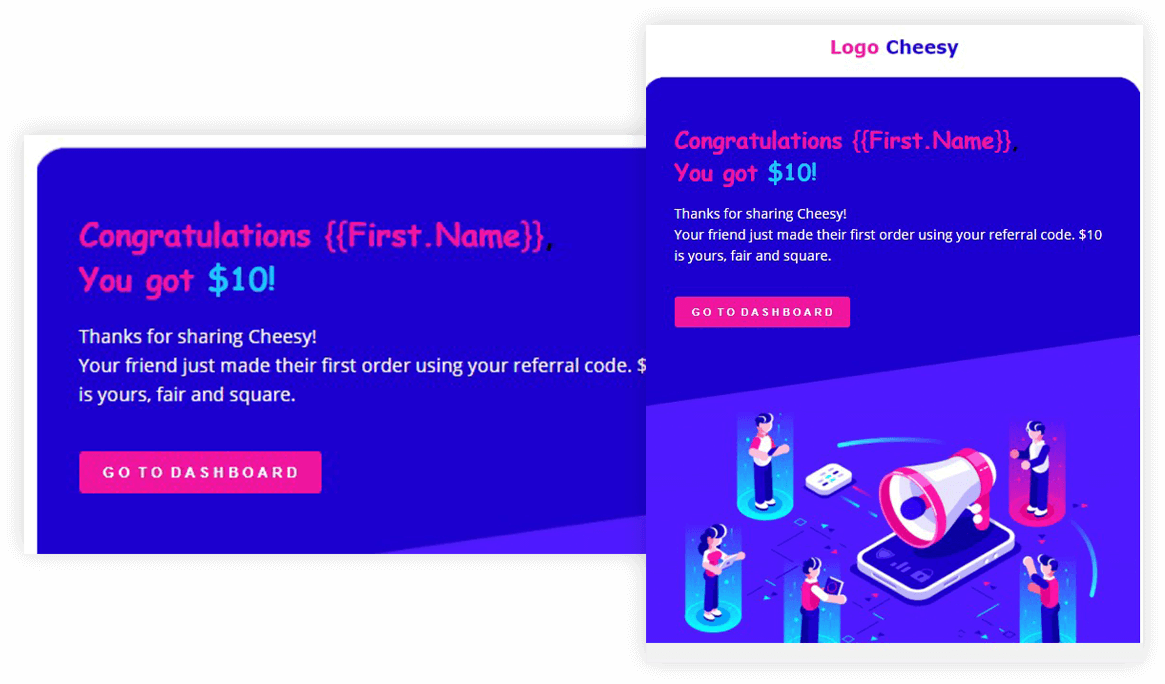 Tracking email performance
Only driving multiple email marketing campaigns is not enough, until you can analyze the effectiveness of those emails. In order to track the performance of your email marketing campaigns, you should have powerful marketing automation software like Connect+ that makes this job easy. It offers you a complete performance review of emails by showcasing its open rate, click rate, bounce rate, etc.
Benefits of Connect+ B2B Database
Expansion of Target Audience & Better Sales
Connect+ integrated database helps your sales and marketing professionals in expanding their reach to the most promising leads. It enables your sales and marketing experts to target a wider audience that is genuinely interested in buying. And accordingly, your sales and marketing experts can send promotional emails, and the more people receiving these emails enhance the chances of better sales.
A Strong & Robust Sales & Marketing Pipeline
Connect+ integrated database entailing data of top MNC company in Noida enables your sales and marketing professionals to create a strong and robust sales and marketing pipeline; that eventually results in better and higher lead conversions.
Amplified Revenue
Connect+ integrated database entailing data of MNC Company in Greater Noida enables your sales and marketing experts in making the right decisions while identifying and nurturing the leads and driving the sales process further. Revenue generation gets amplified because you know that your sales and marketing experts are targeting that section of people who are most likely to buy.
It Saves Time
Connect+ integrated database also enables your sales and marketing experts to save a lot of their productive hours which were earlier getting wasted in identifying and tracking those leads that were least interested in buying. By incorporating accurate, relevant, and target-oriented data your sales and marketing experts spend less time researching leads' basic demographics and buying preferences and focus more on core sales and marketing activities.
Happy & Satisfied Customers
Connect+ integrated database enables your sales and marketing reps to get a clear view of leads' basic demographics, buying preferences, and what they want to purchase in the near future. By incorporating a good quality of the data into your business, your sales and marketing experts have a better understanding of how to approach the right prospect at the right time with the right value proposition. This approach helps sales and marketing reps in multiplying revenue and at the same time leads and existing customers feel happy and satisfied as they were approached at a time when they were in need of something that was offered by your team.
It Facilitates Decision Making
Connect+ integrated database makes the task of key decision-makers simple when it comes to strategizing future sales and marketing campaigns. It facilitates their decision-making process and they can easily devise better sales and marketing campaigns that result in the generation of qualified leads. Once the accurate data is incorporated into the system and you have established a relationship with those contacts then it becomes easy to nurture them and offer future services.
Don't wait anymore
Get SalezShark Connect+ that is free & customizable