What should be your foremost priorities
while using a sales planning system?

Customers
It entirely depends upon your company and how you are representing your brand in front of your prospects. If it will be convincing and satisfying then they will further recommend it to other customers to try at least once. This will increase your product value in the market. It means you need to make sure your customers are not only satisfied with your products and services but also willingly recommend your products and services to their friends and family.

Product and Services
Selling multiple products is not so fruitful as taking care of its quality. If you advertise your product properly, then you will win the trust of your target audience. It will increase good reviews and high ratings for your product.

Employee
If your business will having good employees, then it becomes easy to achieve success very soon. But in case, employees don't realize their responsibilities, then it may lead to failure in lead management and hence damage your brand image.

Competition
Every marketer is trying to convert his business into a brand name in the market today. By adopting a unique identification pattern, competition is at the peak for you as well as your competitors. This makes customers confused with the multiple choices among all the brands.
Your Sales Actions Are Fatal Without
Any Sales Planning
Strategize your sales planning process before taking any action or coming upon any conclusion.
Significance of SalezShark Sales Planning CRM software
Let's discuss the core significance of SalezShark CRM now for sales planning. Let's look into how it helps in planning our sales and achieve the desired sales figures. Proper planning and preparation always result in an excellent performance. To achieve positive outcomes by increasing the efficiency of allocated tasks, it's necessary to pre-plan the resources and logistics associated with it. It will be impossible to accomplish your objectives without proper planning. This planning is usually done on a quarterly, weekly, and monthly basis. Having thorough market knowledge is a vital part of sales planning. The SalezShark Sales planning software gives you a clear view of the current market trend and condition. It also enables your company to survive even in adverse situations. The right planning always helps in the smooth execution of your sales tasks along with the prediction of any potential risk to respond accordingly.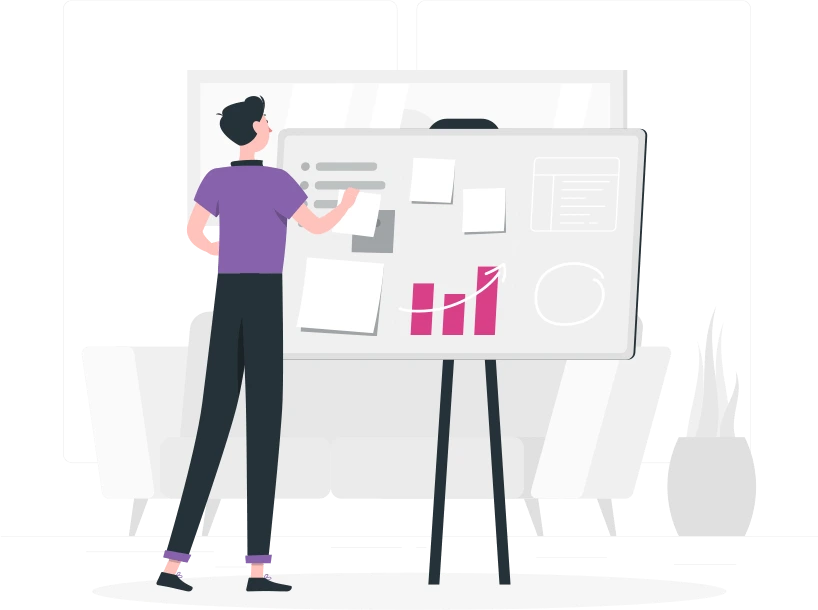 How to prepare an effective Weekly Calendar
to manage the sales planning process?
Out of so many steps while planning the sales, preparing a weekly calendar to manage sales is highly required. A sales planning calendar helps you to constantly gauge your sales activities and helps to never deviate from your pre-set sales goals. It helps you to stay focused and if anything does not go well as per the calendar you can rectify it then and there and plan future sales strategies accordingly. The most convenient and smart approach for sales planning is known as PPP (Plans, Progress, Problems) Technique. It involves 4-5 plans for every week to be done by every sales employee. After a week, the respective sales activities which are finished according to the plan are further moved to the progress bar. In case of any issues, they are shifted to the problems bar. If things don't work well as per the plan, changes are made to the existing plan to implement the weekly plan. This way, you can better work on your errors at an early stage to avoid any losses.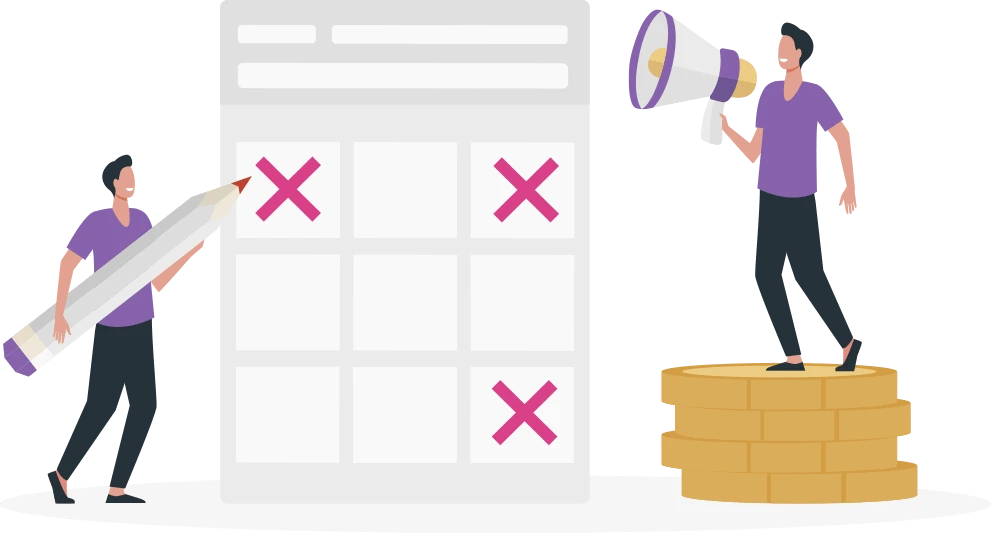 How to empower your sales employees
with sales planning CRM software?
If you want your team to be successful in meeting their goals, they need to first identify the right tools to strengthen your sales team. Always try the best sales planning tool that can better integrate with your organization. SalezShark makes it very easy to start profiting from the sales process with a 0% probability of risks to your organization. SalezShark sales process strategies have been aiding many sales teams to sell their products better and more often.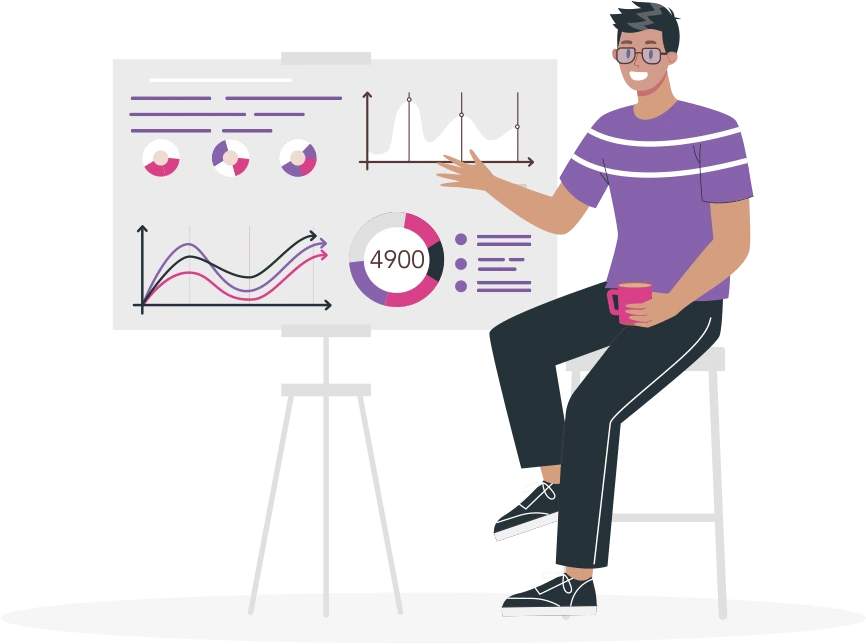 How SalezShark Sales Planning Tools
Improve Your Sales Performance?
Undoubtedly any organization wants good no. of sales and revenue generation. Mostly sales agents and managers discuss and plan strategies on paper and then with the passage of time they forget what they actually planned. Keeping everything manually written is difficult and also can't be used for future reference. In such a scenario you need an automated CRM system that helps you in keeping things automatically saved whatever you have planned and discussed with your sales team. And in the future when required you and your sales team can check what was planned and how it was supposed to be implemented in order to achieve desired sales figures. However, the lack of proper sales planning tools and sales automation systems can waste half of your sales reps' time on nullifying leads instead of targeting qualified prospects. It begins with lead qualification to eliminate your low-quality leads before reaching out to the sales team. It is then followed by lead scoring which assigns the correct score to every lead as per its potential. Once leads are scored, they are then allocated to the right salesperson. The SalezShark sales planning system provides you with full-proof sales strategies to enable you to respond to your sales funnel reliably. This is how you can improve the efficiency of your sales team.