Can you run your business
without relationship management CRM software?
Consider a situation where you don't have SalezShark Relationship management to assist you in your business, and then things have to be done manually. You will require more administrative personnel that can generate more leads. These leads will then be transferred to a super energetic sales team. This team will reach out to their respective clients and create a database either in handwritten notes or on laptops. The main drawback with this business model is that details in data can be lost. The meetings may not be organized on time and can be delayed in the follow-ups.
Not only this, but you will also not be able to provide personal services to your clients. Which will reduce their shopping experience, and the probability of retaining them will also decrease. The next big challenge is that there are various channels on which your customer may contact you. Due to the lack of any centralized monitoring system, there may be no chances of proper interactions with the clients or customers. You may need a whole team dedicated to each platform. Even if you are a big enterprise, then also it will be significantly costlier affairs.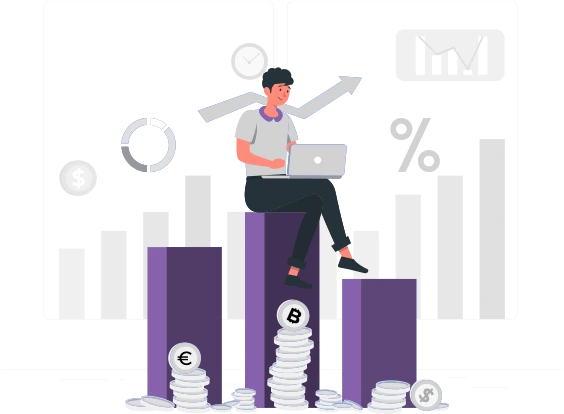 Growth of SalezShark relationship management system
SalezShark CRM is an all-rounder for your business. It performs various tasks to build a relationship effectively, from generating leads to conversion and predicting demand to customer satisfaction level. Data required for these activities is collected from your websites, emails, telephone, and other channels. The software closely monitors purchasing behavior of each customer, like buying frequency and quantity, etc.
All this information is then organized and collected into the software that may be automatically pulled wherever required. With this software, you can autopilot your business so that you can track the business.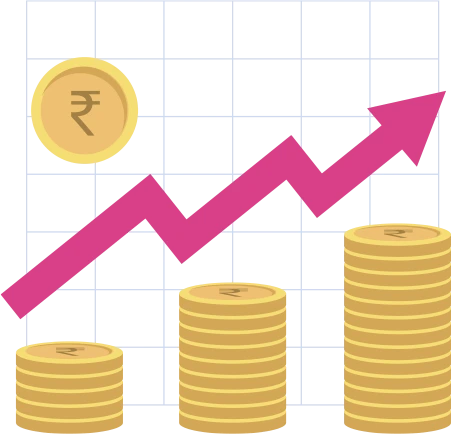 Why does SalezShark relationship management
matter to your business?
In 2021, the mode of doing business has changed. Things have gone from offline to online. If you want to stay long in the run, you must invest in future technologies that will help your business grow and scale. Generating business leads and converting them into successful customers is a day-to-day activity for any business. SalezShark relationship management software allows you to fulfill this target and other business objectives by providing more accurate and reliable information.
This information is derived by analyzing the purchase activities of your existing customers through our AI-based algorithm. Not only this is the information available in real-time to all teams to improve the action speed and response time.
Build long-lasting
customer relationships using SalezShark
Grow & Thrive with an innovative and reliable relationship management system.
How does SalezShark relationship management CRM software
work for small & medium businesses?
Although SalezShark CRM software is perfect for small and medium enterprises, here are some unique features that make it ideal for your business.
Improvement in Bottom line – With SalezShark Relationship management, there will be a real improvement to the bottom line like lead conversion, sales, customer satisfaction, etc.
Identification and categorization of leads - Generating leads is just one phase of the business, and the most crucial part is to generate more qualified leads. SalezShark Relationship management software helps you in nurturing the right leads. So that you drive business from them, all the leads are categorized and accessible to various departments.
Increase references from existing customers – Customer referrals are one of the best ways to expand sales, and you can get more referrals by serving the existing customers. SalezShark helps you in enhancing the customer experience by assisting you in understanding their preferences.
Offer better customer support – According to a survey, around 49% of customers need more attention and instant resolution to their problems. This can be achieved only through high-quality customer support. SalezShark helps you by providing insights like customers' orders or their tickets to your agents to help customers quickly resolve their queries.
Benefits of SalezShark cloud-based CRM for your business
SalezShark cloud-based CRM is the software installed centrally and can be accessed from anywhere, even when you are on the move. This gives a more flexible way to analyze the data—some other benefits of using SalezShark. Working from anywhere as CRM is cloud-based means the SalezShark may update the information after clients meet. And this updated data is available for excess by all teams.
Reduced Costs – This cloud-based CRM does not need any particular installation, so it works with minimum hardware. Hence, you will not require to hire any specialized IT person or upgrade your hardware from time to time which saves you a good amount.
Faster deployment – Since it is cloud-based software, no time is lost in the deployment process.
Easy to use – The software has been designed keeping in mind the user. Therefore, it has a very minimal design. And can be accessed with some training.
How does SalezShark excel in employee relationship management?
The working model of all the companies has been changed due to the pandemic. Now there are fewer employees in the office, and the majority of them work from home. But still, the relationship between co-workers and managers is crucial for overall company growth and success. A positive and healthy relationship not only ensures high productivity but also results in fewer conflicts. To maintain healthy and positive employee relations, you must have an intuitive relationship management solution. SalezShark is the best example of both employee and customer relationship management in the market.
Benefits of using employee relationship management software
Effective Communication - A proper team collaboration and immediate communication are essential for building a strong employee relationship and trust to accomplish targets.
Boost Employees Morale - It is essential to give your employees a place to share their views or ideas. Where survey or feedback forms at regular intervals in SalezShark asks them to participate positively. When your employees will be happy, your customers will be happy and satisfied.
Strengthen the Company culture - With this software, you can monitor each employee's performance and provide appropriate feedback. This will also create healthy competition essential for companies' growth and achieving desired goals.