Meet Compliance Regulations
Meeting the compliance regulations in the process of loan and mortgage marketing is not an easy job and it's very critical. Being a responsible lender or a mortgage professional you should be updated with the industry's most recent compliance regulations and issues. To make it simple for you, SalezShark mortgage CRM software is equipped with integrated compliance modules related to loans and mortgages and helps you to stay updated with these compliances such as FHA, HUD, and VA. SalezShark is the best mortgage CRM that keeps you updated on the latest advancements in regulations. By understanding these compliances you can easily create marketing strategies keeping in mind that no lines are crossed, you are meeting all the compliance regulations, and keeping your loan operations aligned with the industry's best practices.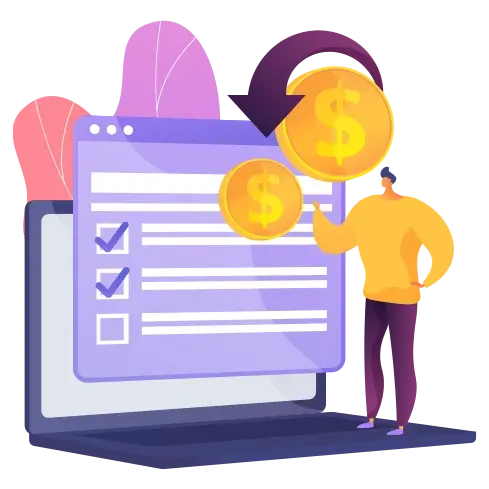 Attract high-quality borrowers
SalezShark loan CRM automates your entire lead management process that also involves capturing leads automatically from several portals. It helps you to capture loan inquiries and applications in a few clicks from multiple sources such as digital, phone calls, email, social media platforms, lending marketplaces, and so on. You don't need to log on to every portal individually to capture loan inquiries. With a single sign-in to SalezShark CRM, you can get all leads captured in the system. SalezShark offers you an option to create self-serve forms and portals that makes the experience of borrowers hassle-free and as soon as they submit any query, you get the notification and can immediately start addressing their issues. SalezShark CRM for loan management helps you in enhancing your engagement with leads on all the channels through follow-up emails, SMSs, phone calls, remarketing campaigns, and so on. Hence by doing so, you can entice high-quality borrowers faster than your competitors.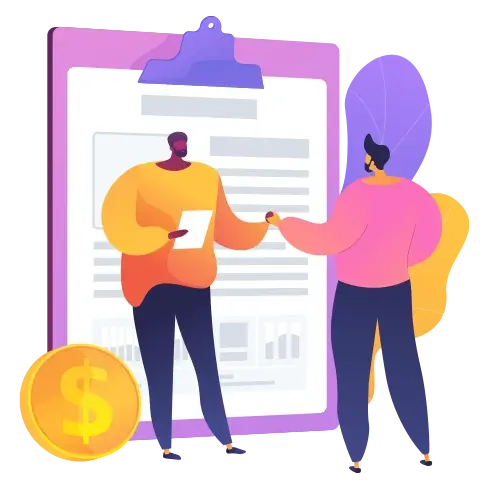 Automate loan-related workflows
SalezShark CRM for loan management helps loan agencies in automating their daily tasks. It enables loan professionals to create automated workflows related to loan and mortgage processes. For example, once all the leads enter the system at that time if the follow of leads is high, then it gets difficult to score them and distribute them manually among loan professionals. Here you need the power of automation provided by the SalezShark CRM that allows you to set up any rule or parameter in the system that automatically gives a score to the lead on the basis of its relevancy and distribute leads automatically to loan professionals based on their area of expertise and skills in managing the leads. The lead distribution in a loan process can be also among sales agents, underwriters, fraud control units, and so on.
Besides lead distribution SalezShark mortgage CRM also helps loan agents in planning their daily loan-related activities by automating daily tasks, scheduling various activities like calls, emails, meetings, etc. in order of priority enhancing the daily productivity, and helping loan officers in closing more loans quickly. This business loan CRM not only makes the job of loan officers easy but also helps borrowers in signing or uploading any sort of paperwork online. This ease of interaction enhances the borrower's user experience and helps you grow your pipeline as your borrowers can submit queries and documents faster, leading to faster loans. Hence by deploying SalezShark CRM you not only close loans faster but also accurately facilitate your daily loan-related operations and marketing efforts.
Get the best business loan CRM
Get the SalezShark CRM for Loan Management
Why SalezShark CRM for loan management is required?
SalezShark loan CRM makes the job of loan professionals easy in building the strongest and most stable relationships with clients/borrowers. It helps you to please your customers/borrowers by enabling you to give them extreme attention and showcase your immense knowledge about their preferences. It leaves no stone unturned in making the process of loan or mortgage to be seamless. It is the best mortgage CRM software that doesn't require you to constantly task your brain to remember the tiniest details of customers/borrowers, making the loan process remarkably easier. It allows you to track and manage the percentage of repeat customers/borrowers for your business. It helps you to understand where your business making the most and where it is lagging behind. By understanding the auto-generated reports on the performance of your lending agency you can plan your future strategies and take measures. It also shows where your business excelled in terms of getting repeat customers and purchasing frequency. Hence by deploying the SalezShark CRM software, you don't need to play the guessing game regarding what's going on with your business. With access to various auto-generated performance reports, you can easily analyze where your business stands a better chance of survival. Besides tracking the performance of your business's overall loan operations, SalezShark CRM also automates the mortgage email marketing process. This is also known as the drip marketing campaign which is one of the most important processes of the mortgage industry's marketing. The SalezShark mortgage CRM helps loan professionals in sending targeted emails to your referral partners and borrowers. It helps them to quickly create emails by leveraging the SalezShark email template library and pick any email template that is highly customized that helps you in creating an email in a few clicks by using the drag and drop functionality. Not only this, but you can also schedule your mortgage marketing emails in advance and ensure timely delivery of emails. It also helps you in monitoring the campaigns so you understand your loyal partners, strengthen partnerships and reward them.
Last but not least another important reason why the SalezShark business loan CRM is required for your business is that it helps you close more loans faster and help your customers/borrowers in securing more loans. But how does it happen? SalezShark CRM offers you the feature of a visual sales funnel. By leveraging this visual sales funnel, you can keep all your leads arranged into it from top to bottom. Leads with which you think more interactions are made and show the chances of buying from you can be moved downwards in the funnel and one with which interactions are less and chances of buying from you less can stay stagnant at the top of the sales funnel. You can move the leads in the sales funnel easily by using the drag and drop functionality and can easily arrange all your leads into this visual sale funnel together. By doing so you can keep a constant track of every lead and can work on all leads together that enhancing productivity and saving time. As it helps you to stay in touch with every lead so the chances of missing any lead become almost negligible and you can turn leads into deals easily. Besides lead tracking by leveraging the SalezShark visual sales funnel you can also prioritize leads and work on those leads first that are at the bottom of the funnel showing high chances of closing into a deal and the rest of the leads later that may require more effort.