Capture more leads in less time
Nowadays businesses use multiple sales channels such as websites, landing pages, social media portals, etc. to capture leads. In such a scenario if you are capturing leads manually then you are at high risk of losing good leads because manual capturing of leads and moving them into your system invites a lot of human-bound errors that result in loss of good leads. Also manual capturing of leads wastes a lot of your time because you are signing in on multiple sales channels individually, consolidating leads manually, and then transferring them into your system. To get rid of all this hard work and time wastage you can deploy the SalezShark lead management system where with a single sign-in you can get all the leads captured into it automatically from all the sales channels and the chances of missing out on any lead also become negligible.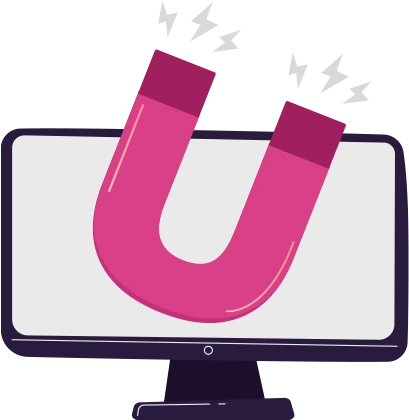 Track leads for effective lead nurturing
In order to sell fast and better, you should have a strong understanding of your buyers' needs and pain points. To achieve this objective you should have a strong lead tracking system in place. SalezShark makes you achieve this objective easily as it offers you various smart insights on your leads' behavior, buying preferences, pages visited by leads, past interactions made with leads, etc. By analyzing these insights you know your leads better and based on that you can offer your products and services as a solution to their challenges. By tracking your leads effectively you make the process of lead nurturing easy as you know when to pitch what kind of service or product to your leads which eventually enhances the chances of lead conversion.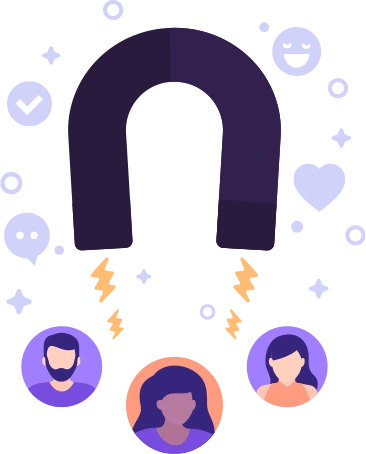 Score & distribute leads automatically
Your marketing team plays a vital role in lead generation and once the leads are generated the next crucial step is to decide whether leads are good enough or not and can be passed to the sales team or not. In many organizations, marketing teams tend to skip this step and transfer leads to the sales team creating a lot of conflicts between sales and marketing teams. Due to this a lot of time of the sales team gets wasted as they pitch products and services to those leads who are simply not interested in buying or looking for something other. In such cases when the sales team approach leads, the impression of your brand goes negative that stains your brand image. So, in order to get out of this entire chaotic situation, you must deploy the SalezShark lead management system into your business. This platform helps you in analyzing the relevancy and quality of your leads by giving them a score based on their chances of buying from you. To automate the lead scoring process you need to once set any rule or parameter into the system for lead scoring and once it is set by you then anytime any lead enters into your system it automatically gets a score that helps you understand the quality of a lead. By understanding the score of leads your marketing team can transfer all good leads to the sales team and then all sales executives can prioritize these leads so they can focus first on those leads that have a good score and can be easily turned into paying customers and rest of the leads later.
After you lead get a score you also need to distribute them among sales executives. Manually distributing leads among sales executives and individually assigning leads to each sales executive is a time-consuming task. However by deploying SalezShark CRM this all process gets automated. You can set any parameter or rule for lead distribution and lead assigning, so anytime leads enter into the system they automatically get distributed among sales executives and also assigned to the best-suited sales executive individually based on his/her caliber and perfection of managing leads. Hence by setting any parameter or rule for lead distribution and lead assigning you can be rest assured that none of the leads ignored and all good leads can be attended by the most relevant sales professional that amplifies the chances of lead conversion.
Get the best lead management platform
Use SalezShark CRM lead management software customizable as per your needs.
Nurture & convert leads effectively
To nurture leads effectively is not a cakewalk for most sales professionals. It requires a lot of patience and also you need to be highly relevant and make sense while pitching products and services to your leads. You need to offer your products and services in front of your leads in a manner that generates curiosity among them to know more about your offerings and buy from you. Hence, to do this effectively you should have a strong understanding of your leads' buying behavior, preferences, and pain points. By deploying SalezShark AI-based CRM you can understand your leads and based on that you can offer products and services effectively. Mostly lead nurturing is done through calls and emails. You educate your leads mostly through these two mediums. SalezShark helps you drive your emails seamlessly that enhances your emails' open rate, click rate, and subscribe rate. This platform allows you to automate your follow-up emails and you can schedule follow-up emails in advance to stay in regular touch with leads. You can create follow-up emails in a few clicks simply by choosing a wide range of email templates from the SalezShark email template gallery. These email templates are highly customizable and help you to personalize with your leads. You can create multiple emails and address each email recipient with his/her first name that helps in personalizing with leads and enhances the chances of lead conversion.
Last but not least, the most crucial stage of the lead management process is lead conversion. SalezShark CRM lead management software amplifies lead conversions. You can leverage the feature of SalezShark's visual sales funnel. It helps you arrange and manage all leads into the funnel on the basis of their chances of conversion from top to bottom. As the lead progresses towards turning into a sure-shot deal, you can drag and drop leads down into the sales funnel. By doing so you can also prioritize leads just by looking at the placement of the lead into the funnel and work on those leads first that have higher chances of conversion and the rest of the leads later. This visual sales funnel also makes sales forecasting simple and accurate. It enables you to calculate expected revenue and sales figure in no time.
Don't Wait Anymore!
Get SalezShark lead management platform that is highly customizable.