Adhered to compliance regulations
Adhering to compliance regulations is the most crucial and essential element in the process of loan and mortgage marketing. While creating any loan or mortgage marketing campaign you need to keep in mind all sorts of compliance regulations related to the loan process. Being a responsible loan professional or a mortgage agent you must stay updated with the most recent compliance regulations and issues in your industry. To keep you updated with all sorts of compliance regulations related to the loan process, SalezShark lending CRM software offers you an integrated module of compliance regulations related to loans and mortgages that makes your job easy to stay updated with the recent compliances like FHA, HUD, and VA. SalezShark CRM enables you to stay updated with all the all sorts of latest advancements in regulations. Based on the analysis of these compliance regulations you can easily create marketing strategies and ensure that you are adhering to compliance regulations, and keeping your loan-related activities aligned with the industry's best practices.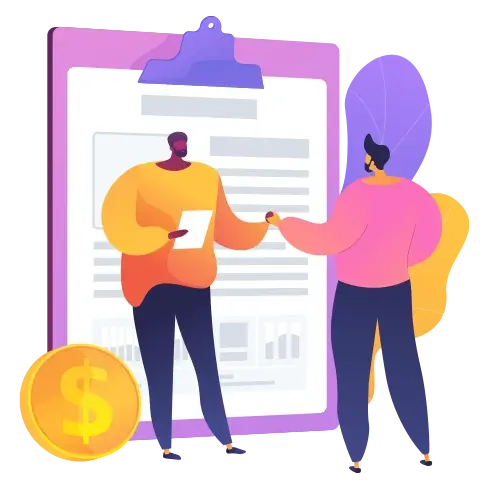 Get quality leads
SalezShark CRM for lenders makes your job easy in managing the leads by automating your entire lead management process that involves lead capturing, scoring, distribution, nurturing, and conversion. When it comes to lead capturing then it is not an easy task to capture leads manually by logging into each platform like social media platforms, emails, landing pages, and so on individually. It consumes a lot of productive hours and reduces productivity. However, by introducing SalezAShark's power of automation this process of lead capturing gets automated and leads capturing can be done automatically from several portals. It automatically captures loan inquiries and applications from multiple platforms such as digital, phone calls, email, social media platforms, lending marketplaces, etc. No need to log on to every platform individually to get loan inquiries. Simply by signing the SalezShark CRM platform, you can access all the leads captured automatically from multiple sources and arranged in the system. By creating self-serve forms you can enhance the experience of leads/borrowers, so whenever any lead submits any query through the form, you get instant notification and can start addressing their issues immediately. SalezShark CRM helps you to improve your lead engagement on all the portals through follow-up emails, SMSs, phone calls, remarketing campaigns, etc. Hence by driving the lead engagement on all channels, you can fetch high-quality leads/borrowers.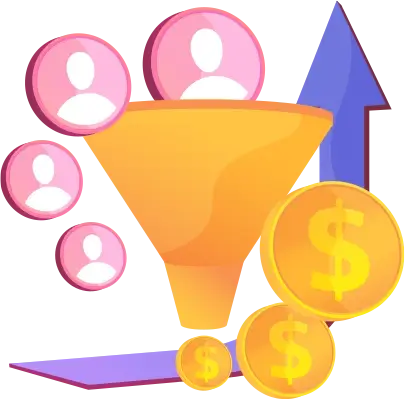 Create automated loan-related workflows
SalezShark CRM works great when it comes to automating daily loan-related activities. It makes the job of loan officers easy in creating automated loan-related workflows. For example, when all your leads get automatically captured and arranged in the SalezShark CRM they can get a score and can be distributed among loan officers automatically too. Manually doing it is not an easy task if your team is huge. In such a situation you need the power of SalezShark automation that automates your lead scoring and distribution process. You simply need to set any rule or parameter in the SalezShark CRM and based on that when new leads enter the system they get scores automatically and get distributed among loan officers. The scoring of leads is based on the relevance of that lead to your business and the distribution of leads is based on the expertise of the loan officer.
Apart from lead scoring and distribution SalezShark CRM also enables loan professionals in automating daily loan-related activities, scheduling various loan follow-up activities such as phone calls, emails, demos, meetings, and so on, which improves the daily productivity and gives the ability to loan officers to close more loans in less time. SalezShark CRM not only helps in simplifying the loan process for loan officers but also enables leads/ borrowers to sign or upload any sort of paperwork online. By offering this interactive platform to both lenders and borrowers SalezShark CRM enhances the borrower's user experience and helps lenders grow their pipeline as borrowers/leads can submit queries and documents quickly, resulting in faster closure of loans. Hence by leveraging the power of the SalezShark CRM platform loan professionals not only accelerate the loan process loans but also streamline daily loan-related operations and marketing efforts.
Get the best CRM for lenders
Get the SalezShark lending CRM customized as per your business needs
Why SalezShark CRM for lenders is required?
SalezShark lending CRM helps loan officers in more than one way right from building the strongest relationships with clients/borrowers to automating the daily loan-related workflows. It helps lenders to delight their leads/borrowers by giving them undivided attention and displaying immense knowledge about leads' preferences. It significantly makes the process of loan or mortgage to be seamless and nimble. By deploying this CRM you don't need to worry about keeping all the tiniest details of leads/borrowers' loan information which makes the loan process very easy and quick. It allows enables loan officers to track and evaluate the number of repeat customers/borrowers for the business. It helps in analyzing where your loan agency is doing good and making profits and also where it is lagging behind. It offers various auto-generated performance reports of your lending agency that helps you in understanding the loan process performance and based on that you can plan your future loan-related strategies.
These performance reports also display the statistics that help you to understand where your business excelled and bagged more repeat customers and purchasing frequency. Hence by leveraging the power of the SalezShark CRM automation, you don't need to guess the performance of your loan agency instead you have intelligent metrics in place to track and understand the performance of your loan agency. Besides this, SalezShark CRM also simplifies the process of your mortgage email marketing also known as the drip marketing campaign. It automates your entire email marketing process and allows you to send highly targeted emails to your referral partners and borrowers. By accessing the SalezShark email template library you can pick any email template that is highly customized and start creating an email in a few clicks by using the drag and drop functionality. Also, you can schedule your drip marketing campaigns in advance to ensure timely delivery and better results.
Last but not least the reason why the SalezShark lending CRM is required for your loan agency is that it accelerates your loan closure procedure and helps your leads/borrowers to secure more loans. But the question is how? SalezShark CRM offers you an option to create a strong visual sales funnel, which you can use to keep all your leads arranged from top to bottom. Leads that can be converted easily and their loan can be closed quickly can be moved towards the downside of the funnel. However, the leads that show the chances of delay in the loan closure process can remain at the top or middle of the funnel. Leads can be easily moved from top to bottom in the funnel by using the drag and drop functionality. Due to the complete visibility of all the leads' statuses, it becomes easy for you to work on all of them together and at the same time, you can prioritize leads based on their chances of quick closure. By doing so, you can enhance productivity, save time, and can first focus on leads at the bottom of the funnel and the rest of the leads later.