Boosts sales productivity using SalezShark
CRM email integration

Two-way Email Sync
You can now connect your calendar & existing conversations together along with an ideal mapping of all incoming messages to the respective contacts.

Personalized Email Templates
Use well-crafted customized email templates to send automated email campaigns using our SalezShark Email Integration CRM software.

Best CRM to automate campaigns
Quickly reach out to your mailing list & run outbound campaigns by analyzing your prospects' behavior using SalezShark CRM Email Integration.

Analyze Email Performance
You can now measure your email campaigns performance to identify whether your efforts are really making an impact on your target audience.
Get Real-Time Email Notifications
Instant connectivity with prospects using real-time alerts on email-related activities.
Why should you opt for
SalezShark CRM Email Integration?
SalezShark email integration company offers you email integration tools to create a history of every customer interaction. Its CRM and Email Integration automatically records all emails to store them in your account which brings complete transparency. The SalezShark Email Integration company helps you in storing all emails in chronological order for easy access. With its personalized email templates, you can better convince your prospects to purchase your products by sending them effective email campaigns.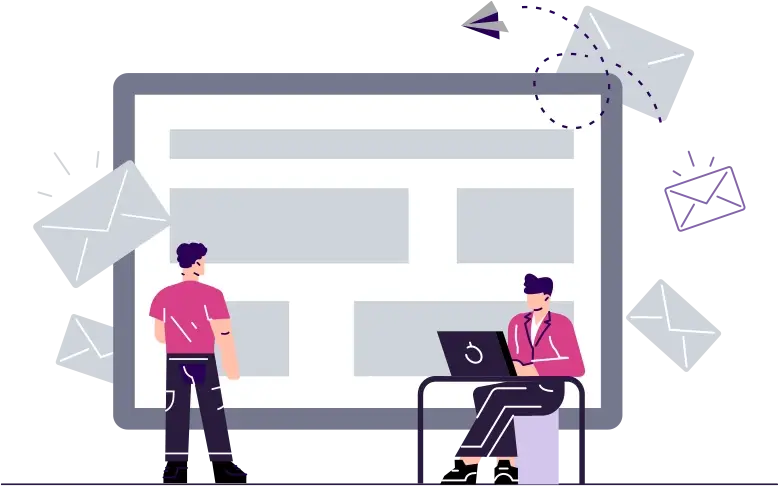 Automatic Email Capturing using Sales Inbox
You can automatically connect your emails to your contacts, getting an overview of everything happening with your prospects in one place. SalezShark Sales Inbox offers cutting-edge features like scheduling activities from your inbox to save your precious time. You can track emails and sync your entire inbox to major email providers. Send emails to your contacts right from this integration software and sync them back to your inbox.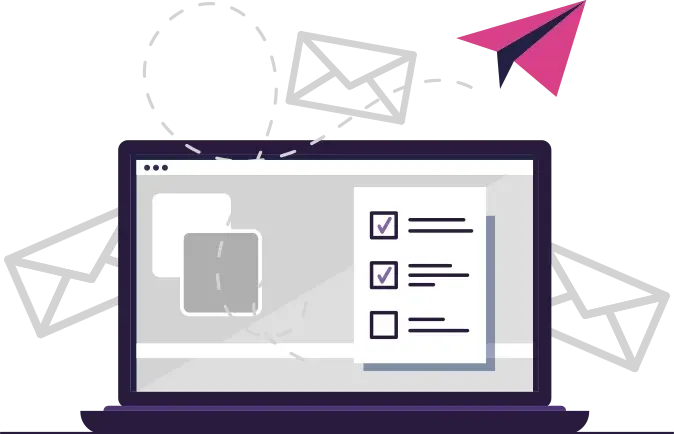 Create & Send Professional Emails to close more deals
You spend a couple of hours each day in your email inbox and you may also lose important conversation details in the shuffle. But with the best email integration software, you can never miss out on important leads. It binds with your inbox to track open and engagement rates, trigger email campaigns and record information back into the contact list in the SalezShark CRM software.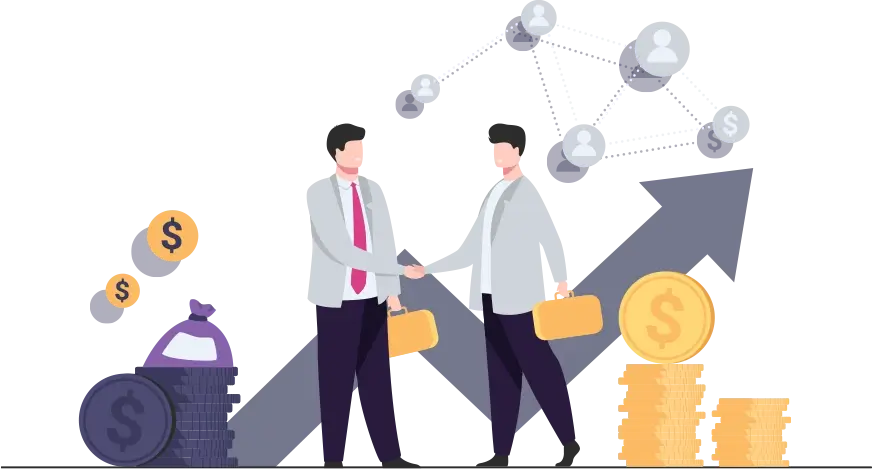 What's SalezShark CRM Email Integration for you?

Real-time Sync
The SalezShark Email integration software works across several email accounts of your CRM contacts. Its real-time sync feature enables you to see all the messages and users' activities anywhere and anytime.

Email Attachments
Its CRM Email Integration not only captures your emails but also stores attached documents to any email record. It may include proposal documents, quotations or images.
Case Management Integration
The SalezShark CRM Service tool and email integration tools automatically record emails associated with your support cases. These exchanged emails are stored in both case entry and the company's account.
Explore more integrations with SalezShark CRM
SalezShark CRM integrations empower its clients to pull valuable insights from their websites. These integrations help businesses by providing intelligent insights and the gathering of these insights starts from as soon as a customer or a lead accesses the website. SalezShark CRM integrations give the picture of how the customer or a lead arrived, his or her geographic location and whether the customer has visited the site before or not.
These CRM integrations are capable of drawing transactional & analytical data from multiple sources, SalezShark CRM integrations can automate and optimize numerous sales and marketing tasks such as personalizing messages for key demographic groups and sending reminders based on dates, seasons, holidays, customer deadlines & recent buying behavior or browsing habits. Let us look into a few more SalezShark CRM integrations that boost the business growth:
Third-Party Data Search
One of the useful CRM integrations that helps you to simplify your data search by integrating all your leads from parties like Gmail, Outlook, LinkedIn, etc. into the CRM in a single click. Avoid multiple sign-in to different sources and keep your data organized in one place. With this integration, you can search, identify & import relevant contacts into CRM and begin to interact with them.
Chat
Another useful CRM integration is with Chat that helps you in getting touch with your prospects directly through chat. You can gather and store information from all prospects and existing customers that you have been chatting with, in SalezShark. Also, address all sorts of prospects enquires and generate curiosity among them to know about your product and services.
Telephony
This CRM integration is again easy to use that enables you to make calls directly from CRM and bridge the gap between phone and CRM. You can see all call activities and recordings that automatically get logged in SalezShark.
Lead Connector
One more useful SalezShark CRM integration that helps you to manage leads right into your CRM. Any lead that connects with you through your social media platform or through your business landing page gets directly connected to your CRM, thus, lead connector feature helps you to get connected with all leads coming from different business portals.
Ready to send Emails to close potential deals?