Sales performance management is the system that depends upon data to track the organization's sales performance. If we say that selling is the art of the business, then it would not be an exaggeration. Sales play a crucial role in maintaining loyalty and trust between customers and brands. Tracking your sales performance helps you analyze how your team performs to achieve the goal.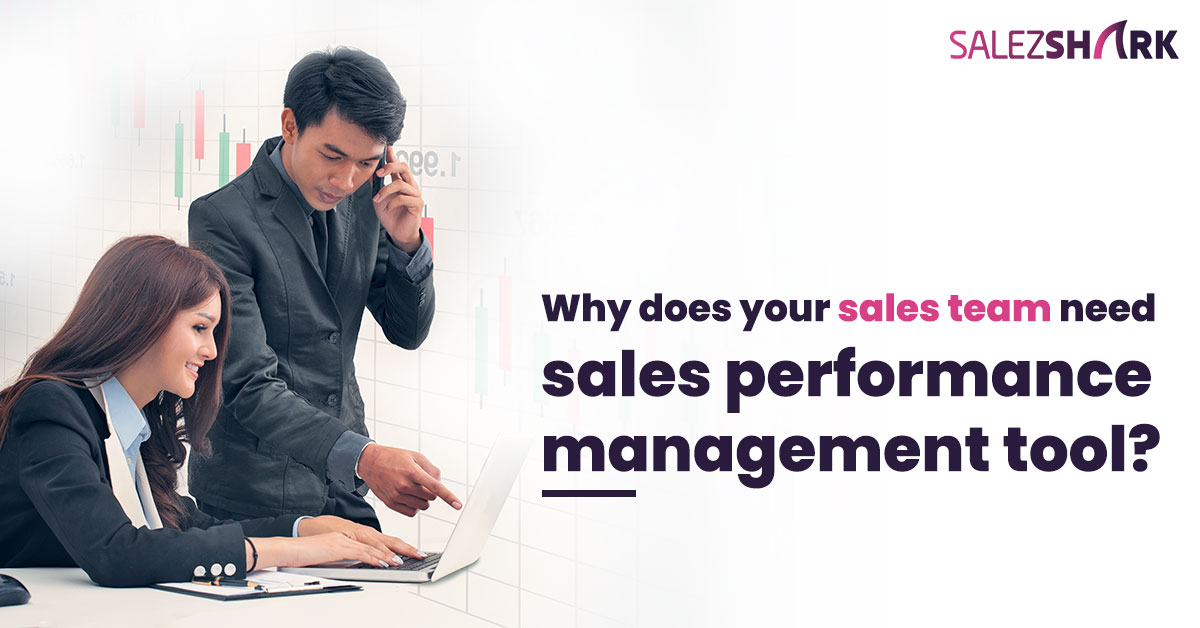 The Sales Performance Management software helps you manage, analyze and plan your decision-making process to boost your sales. Before we go further into detail, let's first understand the sales performance management tool and how it works?
What is a Sales Performance Management tool?
As the name suggests, sales performance management software is a software that is dedicated to monitoring your sales team's performance and activities. So that you can manage them and work with them to increase their productivity, this software consists of various essential business tools like business intelligence, advanced dashboards, quizzes, contest, etc. The sales performance management tool has everything you need, from hiring a new representative and executive sales training compensation management to advanced sales analytics and reporting. 
It has the following other components that help increase your sales team's performance, effectiveness, and productivity.     
Identifying and defining Methods
There are various KPIs in sales. Some of them may be irrelevant to your business. These KPIs help in determining the effectiveness of your team or individual person. It can also help managers create strategies and make decisions related to a person or team. Some very popular KPIs are converting leads to customers, total sales values, etc.
Setting goals and objectives
Goals help the team stay motivated and work effectively to achieve the goal. The objective is on the individual level and for the entire team. You can set goals and define objectives individually or as a team. These objectives can be quarterly, half-yearly, or yearly.   
Track the performance
Reviewing employees' performance is very critical for analyzing the overall sales performance. It helps business owners to identify trends and areas for improvement. The leader tracks the performance, forecasts the revenue, and rewards the person who has outreached the performance.
Field planning
The sales performance management tool helps you manage the assignment by allocating the work to your team members. So that they remain answerable in case, the result is not met. You can create territory balancing by using the software. Once a task is in the pipeline, it can automatically be assigned to a team member depending upon his past performance. 
Incentives and payout
Rewards are what motivate the team or individual through tracking performance. The team leader can predict future sales and revenue with great accuracy, which can then be used to reward individuals according to their performance. If you find that your team is not performing well, then you can use monetary or non-momentary rewards to motivate them.  
Conclusion
If you plan to expand your business, then the sales performance management tool should be on your software list because it is a tool that can help you to revamp your sales strategy. There is various sales process management software in the market. And if you are looking for the best software, there is no other alternative to the SalezShark. 
Its advanced dashboard comprises the latest sales tool that helps organizations completely track their sales activity and see the latest trends coming. It is loaded with features like in-depth sales analytics, which captures sales data from various channels and consolidates in one place. It is also automatically assigned to a team member depending upon his past performance.