Implementing the right sales tracking software is necessary for a successful sales process that can take your business to the next level. It is a powerful saas solution used to streamline business processes and meet the desired business goals before the deadline. It helps to increase customer satisfaction by keeping track of every sales activity undergoing in the sales pipeline.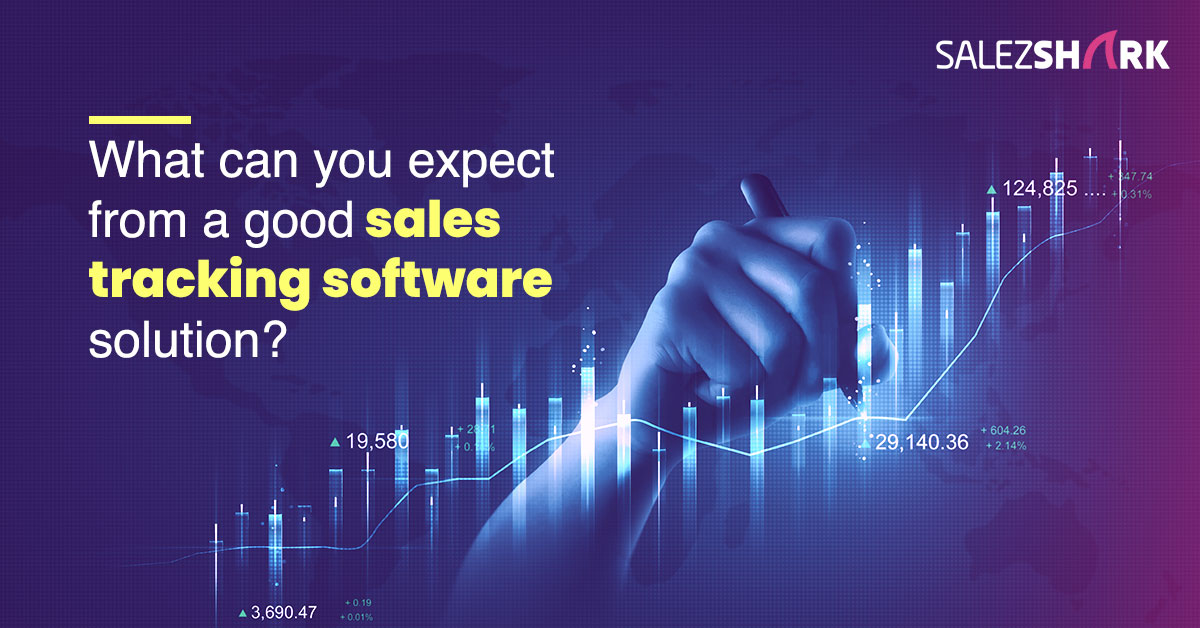 It makes sales management easier by optimizing and automating manual tasks and systematizing sales operations wrapping up all the loopholes. The SalezShark sales tracking software solution is completely user-friendly and available in customizable versions for improved business functionality. Want to know what you expect from a good sales tracker for enhanced sales? Scroll down and read the points!
How should a good sales tracker be?
Locating the best employee tracking app is a complex activity and if you conquer this task, you will easily complete the initial stage in one go. SalezShark sales tracking software comes among the good software solutions for small and medium businesses since it offers plenty of features on which you will never need to compromise with any task.
Real-time visibility
Real-time business insights obtained from the sales tracking software help organizations handle ongoing sales performance in the sales funnel. You can confirm the changing choices and growing demands of your customers. This will help you to quickly meet their requirements with personalized services. You will also be able to find the gaps in the sales cycle and help your businesses be on track at the earliest. The real-time access to sales activities helps to maximize business opportunities and forecast sales correctly.
Lead tracking
Lead tracking is the most vital process of sales management. Tracking leads from capturing stage to conversion is important for every business since it can analyze your customer behavior which is vital for dealing with their queries and requirements in future business operations. Tracking also boosts the conversion rate and helps you recognize how to persuade your leads with personalized services.
Centralized data management system
The best sales monitoring app centralizes all business data at a single location. It helps to make sales tracking simpler for your sales teams. You will get rid of paper files and be able to organize a single piece of data in the central database for quick retrieval.
Sales automation
Sales automation is required for every business organization because sales tracking is the most complex process beginning from lead generation to deal closure is a tedious task. With sales automation, you can both streamline and manage your business processes by releasing excessive pressure from your employees and investing that time in aiming at sales growth.
Real-time location access
Sales tracking software enables managers to keep track of the live location of sales employees in real-time and access the GPS location. The sales executives will be able to mark their attendance from their mobile devices themselves. The sales manager will be able to monitor sales and reduce unwanted hindrances.
Wrap Up
If you find the right CRM solution consisting of all the above-mentioned features, you can consider it an ideal option for your business. Therefore, SalezShark has become prominent among the leading sales tracking software platforms. It is a feature-rich industry-specific solution for manufacturing, FMCG, banking, healthcare, service, real estate, and many more industries for enhanced productivity. You can even customize this sales tracking software according to your current requirements. What are you thinking about? Let's give it a try and close more sales deals faster.