In the current era, the market scenario is growing complex as new breeds of headstrong yet malleable consumers are at the helm of market evolution, making it a trickier for sales to successfully occur. Today, to successfully combat this fraught situation, what one (marketer and a sales professional) really needs is a reliable and innovative channel to garner insight into the psyche of the consumer, through best CRM software.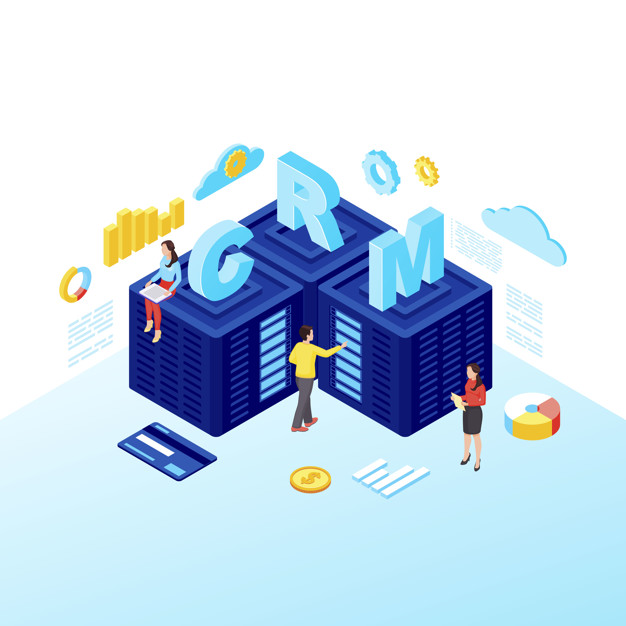 So, here are a few salient ways through which CRM helps both, Marketers and Sales professionals in simplifying operations:
1. Assists in Managing Data
A key benefit of using CRM is to organize leads, customer information, account details, and sales opportunities in one centralized database, making it easier for sales executives to stay abreast of information related to business. Alongside this, it helps marketers to improve on work productivity, by allowing access to relevant information of various departments, streamlining the act of referring to past and present data at the same time.
2. Reduces Manual Data Entry
CRM presents both, marketers and sales executives with multiple options to digitally capture and enter leads into the system. In the sales field, executives have often plagued with error-laden inputs that can be easily eliminated, through the incorporation of CRM. For marketers, this helps in reducing manual data entry, saving precious time.
3. Enhances Customer Engagement
To improve customer engagement, one needs to ensure that the customers have a positive experience (throughout) while interacting with the brand. This can be achieved through a competent CRM system, which provides detailed information on each customer. Here marketers are able to effectively gauge consumer perception, culling out valuable insights. They then deploy this information to the Sales department, who can engage with consumers by providing quick and hassle-free services. This results in customer satisfaction, leading to enhanced engagement, loyalty and repeat purchase.
4. Improves Email Campaigns
While using CRM, marketers have abundant access to important customer metrics such as purchase history, demographics, contact information, etc, which can be used to craft personalized emails that'll yield better returns. Further, this helps sales executives to increase their engagement with customers, while generating higher returns on the marketing spends.
5. Helps Identify Product Sale Trends
It is only when the customer requirements are identified, would marketers and sales executives be able to successfully meet the demands, with CRM playing a big role in this. CRM helps the sales team in comparing sales trends by providing the key insights on buying behavior and traits of different customers. This data then helps marketers make competitive changes in their strategies, thus ensuring customer satisfaction as well as further sales.
Conclusion
While the modern tropes might leave both, the Sales and Marketing department befuddled, the judicious incorporation of CRM helps in successfully managing and organizing the current customer base, all while growing new business. This is an invaluable tool that every organization should make complete use on, thereby increasing the chances of profitability in this volatile market amidst multiple odds.
For More Information Visit: http://www.salezshark.com