The COVID-19 outbreak is first and foremost a human tragedy impacting on the global economy with hundreds of companies locked down. Employees are left with no option but to work from home. During such difficult times as the sales and marketing professionals to create sales-pipeline is often an uphill battle and can be a bit complex process.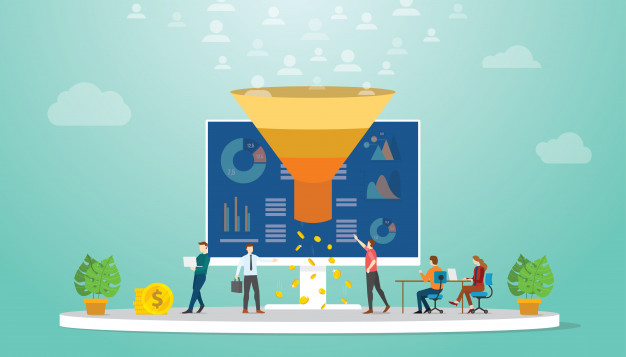 Right from cold calling to building target-oriented email marketing campaigns or creating landing pages or posting blogs on websites and interacting with consumers over social media portals; you must leave no stone unturned in creating a robust sales pipeline while working from home. So let's dig into a few effective tips that help you create a sales pipeline while working from home:
Cold Calling & Get Referrals: Only call high levels. Do not waste your time right now with people below the decision line. Work on the recommendations from an existing client that will facilitate your initial sales conversations because these are warm or even hot leads. It makes sense that you would want to take what is often the quickest path to a closed sale.
Capitalize on COVID to Build Rapport: Nobody wants to be on a cold call so, get to the point of why exactly you are calling them. This is an opportunity to set you apart in these uncertain times. Ask your prospects about how they are doing with this. Try to build rapport with your prospects by just asking how things are in their home city or talk about the long lines at grocery stores. Be human.
Set Email Marketing: Another practice that can build a robust pipeline is by setting email marketing campaigns that encourage the recipient to take an interest in your business products and services. For example, you can offer some lucrative offers and discounts on your products and services that compel the recipient to take an interest that eventually helps in creating a robust sales pipeline.
Blogs & Landing Pages: Practise Inbound marketing strategies where you can entice consumers to take an interest in your products and services through informative blogs and landing pages. Give a link to a landing page in your blog with the help of the CTA (Call to Action) button that directs the consumer to the landing page. On the landing page, consumers can fill their contact details and sales professionals can contact them to explain products and services in detail.
Use Social Media: To ensure a steady flow of new leads, you'll need to proactively identify new sources of prospects. You can do this by interacting with the visitors who have shown interest in your business social media portal. Communicate with them on these social media portals and generate curiosity among them regarding your business products and services.
Hence, the top of the funnel objective is the same as always – book meetings. Ensure that you will keep following these practices throughout the quarantine by filling the pipeline so you can work on them once the business gets rolling again.
SalezShark – Sales & Marketing made better with the world's most trusted & simplest CRM system. Try SalezShark for FREE