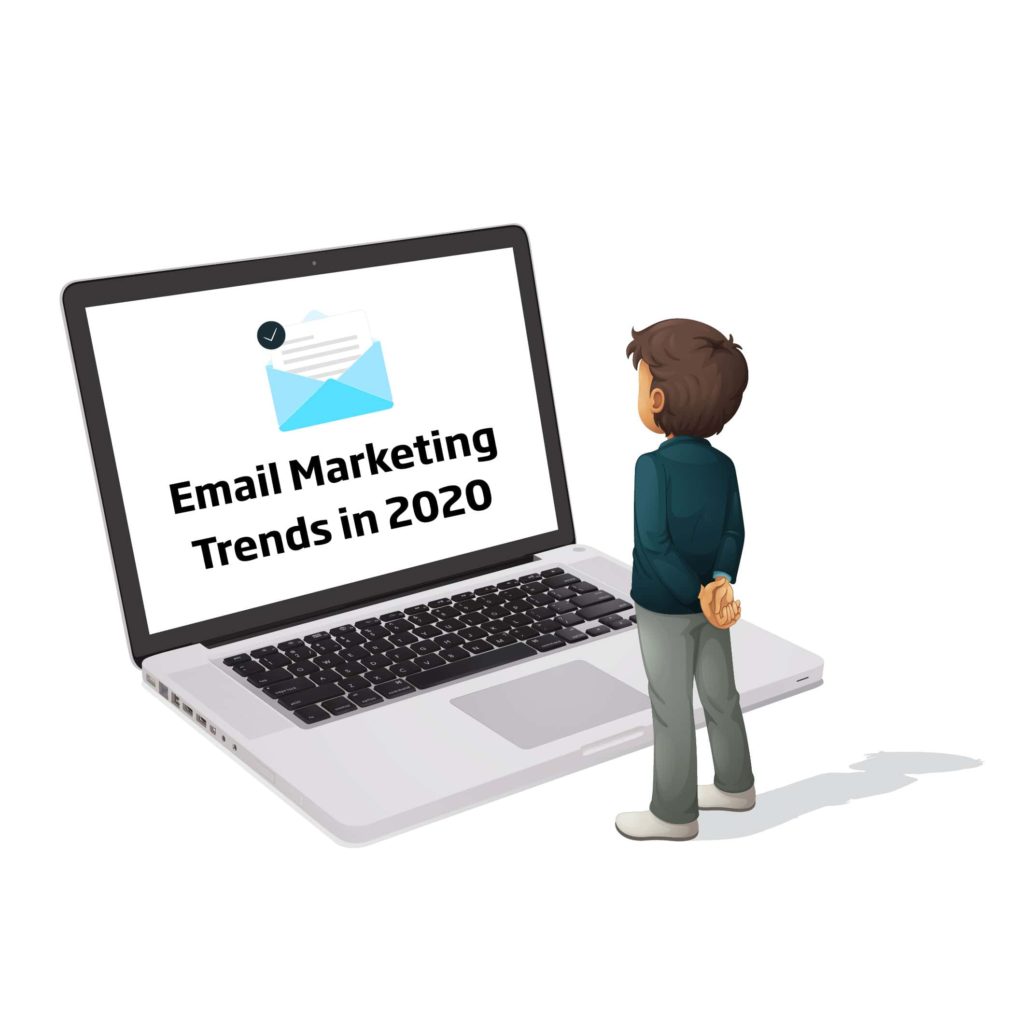 I bet 2019 must be treating you like its step-child with all its hardships and troubles bombarding upon you. But, you are not alone in this domain my dear friend. There are many marketers who are dealing hard with the technicalities of email marketing. Email Marketing – Don't count on its easy pronunciation as it is way too tricky. When it is almost the time to bid adieu to 2019, we are helping you to prepare your 2020 on the lines of high open rates, minimum 70% client engagement, and over 300% conversion. Let us shed some light on best practices of email marketing that can guarantee you high revenue in 2020:
Fix Deliverability Issues
Most of the sales and marketing professionals go wrong by drafting sales emails that are too lengthy, too self-centered, and provide little or almost negligible value to the recipient. Such emails always fail to get recipients' attention because these emails get dismissed or marked as spam the moment they reach in the inbox of recipients. So before starting an email campaign, you must create a short and crisp email that provides any substantial value to the recipient. This approach will automatically fix the deliverability issues.
Draft Eye-Catching Subject Line
Your subject line builds the first impression of your brand, so leave no stone unturned in showcasing your best. Drafting a strong and appealing subject line is essential as it directly impacts email deliverability and open rates of your emails. A poor subject line generally gets ignored by the recipient that may lead to your email being sent to the spam folder, or even blocked. On the other hand, a strong and appealing subject line ensures your email gets through to the recipient and enhances email open rates.
Don't Use Spam Keywords
As the technology advancing day by day, the email spam filters are also pretty intelligent to detect spam keywords. While drafting the subject line of an email, you should refrain yourself from using words like – (urgent, win, free, deal, bargain, etc.) since they have been identified by spam filters as spam. Don't try to camouflage these spam keywords by clubbing them together or splitting them in the subject line.
Personalize Your Emails
While drafting the main body of your email use recipients' first name as it generates personalization, state the reason for the message, and above all else, make it more appealing explaining how essential it is for them to read.
Make it Short & Crisp
Most of the seasoned sales professionals, know that making recipients open and read their sales email is half the battle won. The other half of the battle is to draft the email in a manner that is short, crisp, engaging enough that provides some concrete value and ending in a way that urges the recipient to know more about the product and services. On the other hand, drafting lengthy emails to slow down the load time and launch of email campaigns, impacting deliverability. So here the question arises how big or short your idea email should be? In order to ensure a good deliverability rate of an email, the size should be anything less than 300KB.
Phishing Links
Phishing links are nothing but kind of links created by fraudsters to trick people into giving them access to passwords or credentials. These phishing links get strictly filtered out by several email clients, so keep in mind that emails drafted by you don't include any sort of content that could be mistaken for malicious content.
List-Unsubscribe Options
Another aspect to consider while drafting an email is to provide an unsubscribe option in the email. Giving this option is necessary, so if the recipients not interested in your business products and services, then they can unsubscribe your emails. This reduces the chances of your client getting irate with your promotional emails.
Guidelines for Opt-In Texts
There should be clear guidelines set that enable recipients to know what exactly they get if opt-in to subscribe and also how they can opt-out if they not interested in any particular subscription. This is one of the most effective ways to build trust among customers and accelerate the opt-in rate.
Integrate Email Marketing with Social Strategy
Integrating email marketing campaigns with social strategies has the potential to create wonders. It offers great help in extending your brands reach and unify your voice on social media portals. Add your business social media links that showcase your business credibility and builds rapport with recipients. Promote your social networks within your email campaign. This approach will let your social media followers know about the content, company information, and exclusive offers they can get by signing up for your email newsletter.
Evaluate Previous Campaigns
Learn from your previous email marketing mistakes. Analyze what went wrong with your previous email marketing campaigns; it can be related to data or segmenting the audience or anything. After thorough evaluation only plan your future email campaigns.