COVID-19 pandemic has impacted all facets of human life, including marketing. Maybe your business is not related to healthcare but you are most likely incorporating COVID-19 into your content and messaging. COVID-19 pandemic has not only affected business trends, but also consumer priorities and the entire marketing dimensions. People have no option but to live in isolation as cities lockdown. In such a scenario the internet is one of their best friends. So, here is your chance to move your digital communication to the next level. Most of the consumers will be seeking updates, answers, and ways to improve their personal and professional life. If your business has a solid digital marketing strategy, you're in a better position to fight against all odds.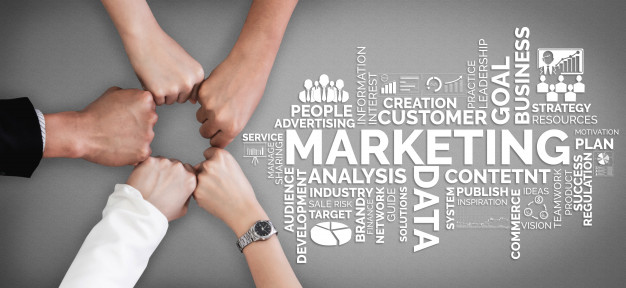 Here we are with a few best marketing practices that you should follow during a COVID-19 outbreak:
Keep on marketing: Leave no stone unturned when it comes to marketing. Your marketing strategy should largely be unaffected, and you should keep on doing that right from building target-oriented email marketing campaigns or creating landing pages or posting blogs on websites and interacting with consumers over social media portals. It has been observed businesses that are consistent with marketing during a recession or any pandemic situation can gain big growth over their competitors that slow down or go out of business.
Schedule updates or emails accordingly: Pay high attention while scheduling any update or email during the pandemic situation as it is fast-moving and changing every day. If you think any social update or any email campaign scheduled by you may cause difficulty going out a later date then re-schedule it accordingly.
Refrain yourself from doing anything controversial or funny: Adding a fun element to marketing campaigns is not new and people find it very creative. However, if you are planning to incorporate any creative idea or fun element into your marketing campaign around COVID-19 then it is highly advisable to refrain yourself from doing that. Obviously keeping the spirits high is not bad but you never know who will be seeing your marketing content and how will they react on it. Probably someone affected by COVID-19 might not like it and it could also have long term damage on your brand.
Use Social Media: As people are spending more time on the internet during lockdown so here is your chance to interact with them on social media portals. Interact with the visitors who have shown interest in your business social media portal. Communicate with them on various social media portals and generate curiosity among them regarding your business products and services.
Be Empathetic: It's absolutely fine to keep marketing and selling your products and services. It is actually important because if everybody everywhere stops buying things and selling things then the economy is going to do even worse. However, just like any good marketing, you have to be aware of your surroundings. You have to acknowledge the times and what's going on. In such times empathy is the most important thing.
So, keep well, be safe and let us know if we can help. For More Information Visit: http://www.salezshark.com