Are you planning to market new products and services and want buyers to opt for them? Email marketing is not just an excellent way to market the products and services but also acts as a catalyst in boosting the conversion rate in terms of sales and closing deals effectively. If your emails are designed well, then it can touch the right chord, and help you construct a loyal customer base. Many organizations struggle in designing an effective email campaign that garners success for their business and maximizes their email marketing results. Here we are with a few effective ways to maximize your email marketing.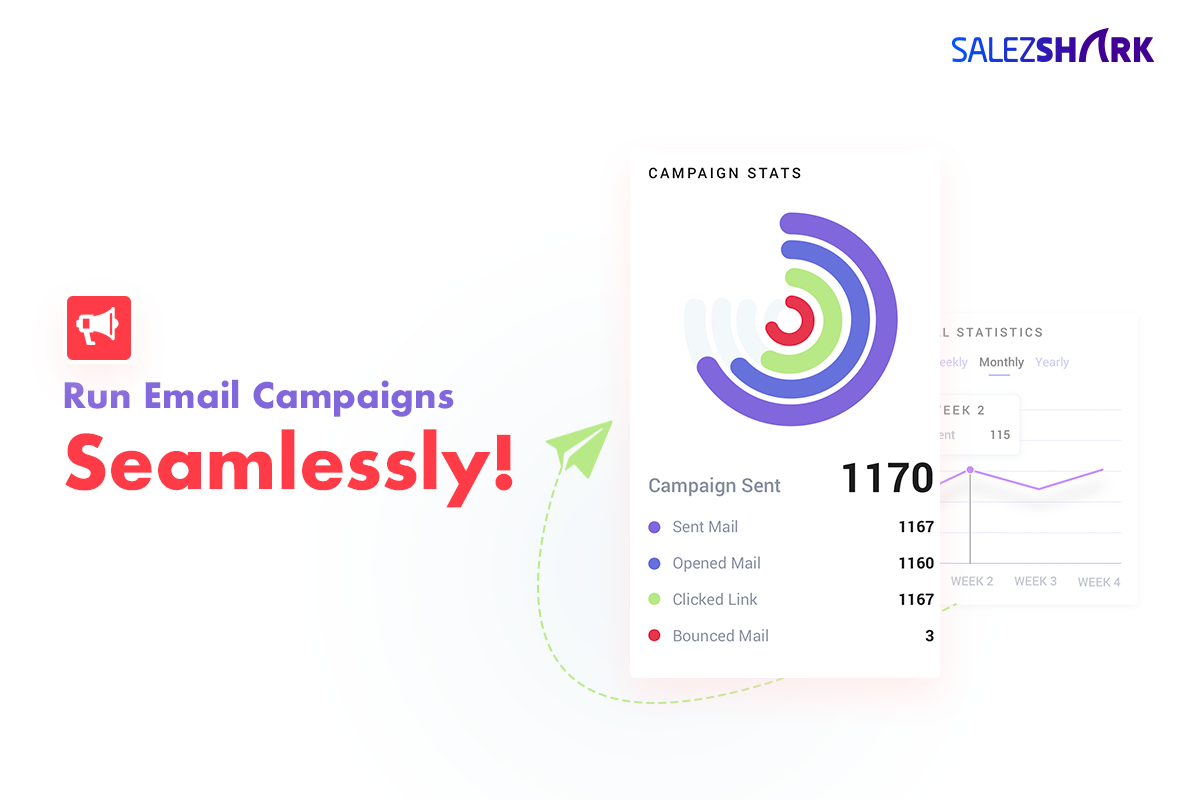 Set Your Goals:
Before you set an email marketing campaign, ensure what you wish to achieve with it? Ask yourself, whether you wish to spread awareness of a product/service through the email campaign or simply wish to build a relationship with the subscriber or email recipient. These questions need to be answered as it will help you to set goals and know whether your email campaign is focused on lead nurturing or aimed at boosting customer engagement.
Set Your Target Audience:
Another important aspect to consider while creating an effective email marketing campaign is to know who would be interested in your products/services. Set your target audience based on their buying preferences, behavior, age, demographics, and other factors. It is important to know because your email open rates and click rates are depending on it.
Create an Easy Layout:
Once your goals and target audience is set then you can start working on the layout of your emails. Right from the content to the design, everything needs to be in place when you are planning the layout of your emails. The content of your email should be precise and convey a strong message that your email recipients can skim through it. Make a copy of your email compelling enough for the email recipient to make the purchase. When it comes to the designing part of an email ensure there are enough white spaces. The layout should look professional and must connect with the email recipient instantly.
Use CTA (call-to-action):
Don't forget to add a call-to-action in every email you send because it helps recipients to contact you. Ensure your call-to-action matches the goals you wish to achieve through email marketing. The CTA you add in your email can be something like "Contact us" or "Know more". These CTA's improves the chance of an email recipient replying to your email.
Personalize:
Personalization plays a vital role in email marketing. It is important for you to connect with your subscribers based on their pain points, needs, and expectations. It will not only enhance your relationship with the email recipient but also improves the chances of email campaign success. You can personalize with email recipients by addressing them with their first name and you can also use subject lines of emails that connect with the recipients' pain points, needs, and expectations.
Automate Email Campaigns:
Sending emails manually is a lengthy and time-consuming process. Even at the time when multiple recipients sign-up for your email letters, it becomes difficult to send them confirmation of subscription manually in a timely fashion. Doing it manually increases the chances of you missing out on a lot of people from the list, which in turn adversely impacts your business. To overcome such challenges you must automate your email campaigns which ensure that the emails are sent to the list automatically. You hardly need to create a workflow for the different emails, set the timelines, and choose the email templates to be sent.

Let SalezShark Email Marketing CRM help your business that results in reduced operational costs, better client retention & improved productivity with AI-driven sales automation platform. Contact us to know more about SalezShark and receive CRM advice from our expert consultants.