Are you running a small business. What is the rate of productivity you achieve at the end of every month? We can understand how difficult it is to generate revenue with fewer resources and a low budget in hand. Sales is an integral part of every business to maintain a steady stream of customers in this business world. The business of sales has become the biggest challenge today since new products and competitors emerge every day. You need to scroll down to get some unique ideas to increase sales of your small business with less budget.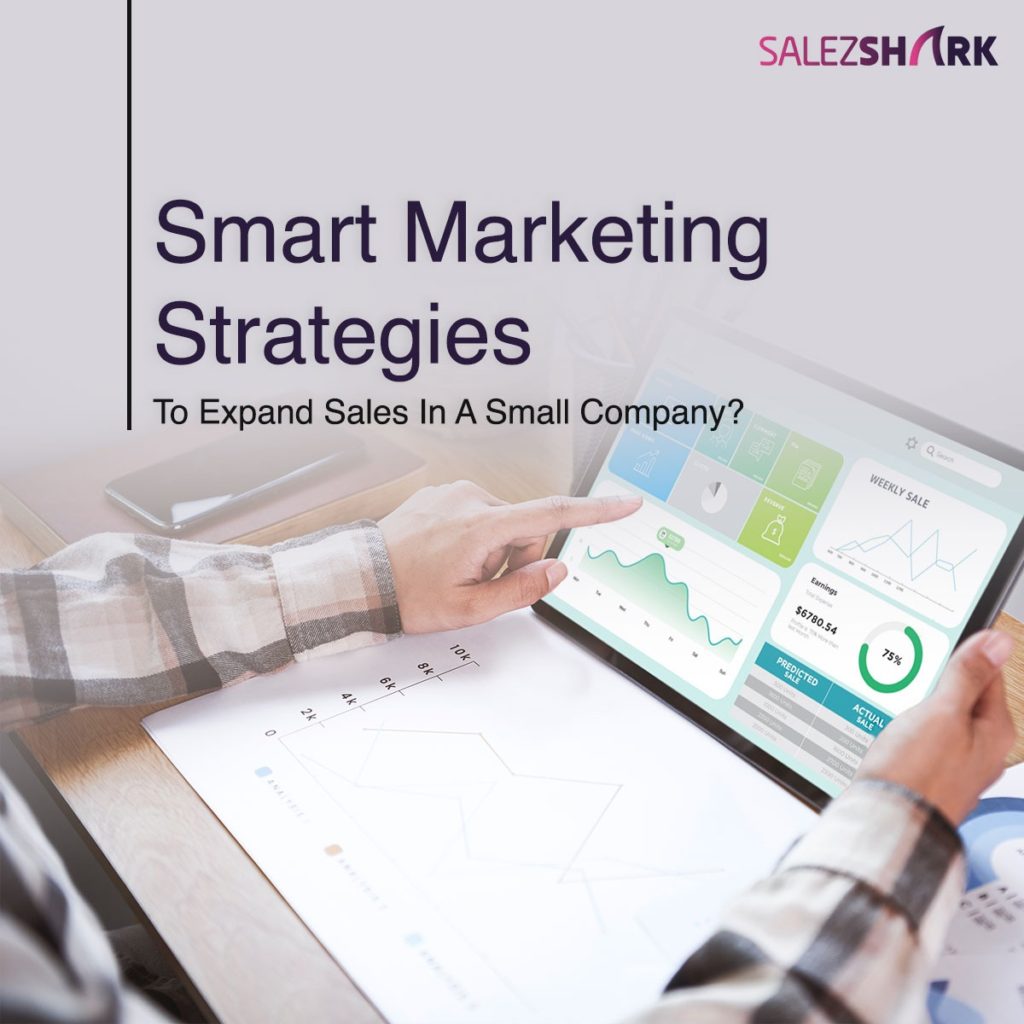 You must first clear your vision that you need money if you want to make money as a small business. But how and where are spending money also matters a lot. Now you might be wondering how to boost your sales productivity with limited resources. Fortunately, you have arrived at the right place to increase sales in your small company using proven marketing strategies.
"Sales is not just about selling, it's about how you value your customers"
Proven Tactics to drive high sales for small business with less budget
Start small but scale fast
Automate monotonous tasks
Create and maintain good publicity
Analyze your target audience
Request your customers' feedback
Take responsibility instead of credit
Delight your current prospects
Understand your obstacles and ways to overcome them
Start small but scale fast
Digital marketing is considered an ideal technique for small businesses. You must start by targeting small and once you gather all the required business data, you can scale up using some cost-effective techniques.
Initiate promoting your business products by setting a budget as small as $10/day for conducting an ad.
You can do keyword research using tools like Keyword Planner to target the right audience for your platform.
You can analyze the behavior of your potential customers on social media like Facebook.
After conducting a Google ad at a low cost, you can test the number of clicks on your paid ad to know how many people are interested in your product. After getting the [erfect ad copy, you can make the required changes in your landing page accordingly.
Automate monotonous tasks
When you initially start with a DIY type of marketing, you come into the habit of doing all the things manually. This consumes your precious time on the repetitive and boring tasks, keeping you and your team away from aiming at the vital tasks like leads management.
You must buy the best sales automation tools from one of the reliable sales automation platforms that can automate your manual approaches within your budget itself.
We know that you are not having that much money but many platforms provide free trials as well. Also, you can purchase the basic plan for taking your business to the next level at a low software price.
Create and maintain good publicity
Having less money in your pocket, you must think strategically that promotes your small business with less budget and reduce your marketing expenses. At first, you have to win your customers' hearts. Now how can you achieve this?
By presenting the products matching with their exact requirements in a fine manner. Next, you must take timely follow-up with your prospects, and also provide the best customer service by responding instantly to their queries and solving their issues.
You must set your primary goal to gain more potential customers and retain them with 100% customer satisfaction and first-class products delivery at their door.
Analyze your target audience
Once any customer knocks at your door, they are precisely the right people to whom you require to sell. When they get what they are looking for, they do not need convincing at all and these are your perfect prospects. Is there any way to find more such buyers?
Now ensure that all your messaging platforms speak to them clearly once you understand them, This includes your brochures, website, blog post, and whatever your business produces. Each and every step must catch the attention of your target audience.
How is it possible now?
Demographics will help you to accomplish this. You just need to create the best ad copy to get it published even with a small budget. Don't forget to track your results to tweak your campaign accordingly.
You can buy the SalezShark CRM system that will aid you in campaign management in a cost-effective manner. Sign up to get its free demo now!
Request your customers' feedback
Offering excellent customer service to your prospects is not enough for your small business with less budget. You must value your customer feedback to find out where are lacking behind and how can you improve it?
Requesting customer feedback and responding to them shows that their opinions are valuable to you. Gradually, it makes your business reliable in the eyes of your customers.
Customer feedback is useful to recognize important opportunities you had not pondered yet. As we have already specified above that your goal is not just to sell your products but to make your customers satisfied and happy with what they are getting from your panel.
You can make use of email marketing to connect with your customers faster and automate the collection of emails using the SalezShark email marketing CRM software. This will increase your sales and strengthen your customer relationships.
Take responsibility instead of credit
Aside from impressing your customers, your other duty is to treat your employees well. You are the head of your entire business. So, it's your responsibility to make your employees realized that they are not labourers but a vital part of the entire family.
Try to give them credit even for their small efforts, motivate them to do much better, boost their morale, but never blame them. Because you are equally responsible for what's happening in your company.
Delight your current prospects
Paul Jarvis says that businesses often forget their current customers who are already the main source of their revenue. What mistake they do is to find out new customers to sell their products and services and thus forget to retain the existing ones.
Remember, the more satisfied will your current audience is, the more references will be generated to gain new customers no matter what the count is?
Always keep yourself connected with your current prospects to call new ones automatically at your platform. In this manner, you can instantly increase sales of your small business with less budget.
Understand your obstacles and ways to overcome them
While doing business, you need to monitor all the processes to understand deeply what's stopping someone from approaching your business or buying from here. You need to arrange meetings to know the most common objections your potential customers have. No matter whether they don't say anything directly to you.
The next task is to build powerful strategies and apply some tactics to overcomes them. This way you will be succeeded in building trust and credibility for your business.
Final Thoughts
Hope this blog has eliminated the confusion and trouble you were initially figuring out with a low budget. Always target small and scale quickly by making decisions wisely. You may face several challenges while moving forward on your built marketing path, but you need to be both strong and smart enough to maintain stability in the market.
To increase your sales with fewer resources in the initial phase, you need to think long-term and eliminate all the distractions standing in front of you.
Get SalezShark Extensive Support to grow your business faster using marketing intelligence, relationship intelligence, and business CRM software free tools. Stay in touch with our team to get more such solutions to your problems.