Any individual or company when expresses an interest in buying any product or service then it can be termed as a Lead. The process of managing leads is known as lead management and the software that helps brands in managing leads by automating this entire process is known as lead management software. This process majorly involves documenting and classifying the leads based on interactions made between company executives and leads. It starts from lead capturing to lead nurturing that ends with lead conversion. It can be a complex process if done manually especially at the times when the volume of lead flow goes high. In such cases, you need powerful lead management software like SalezShark CRM that helps you drive the lead management process effectively. Let us dig into how this software can be helpful to you.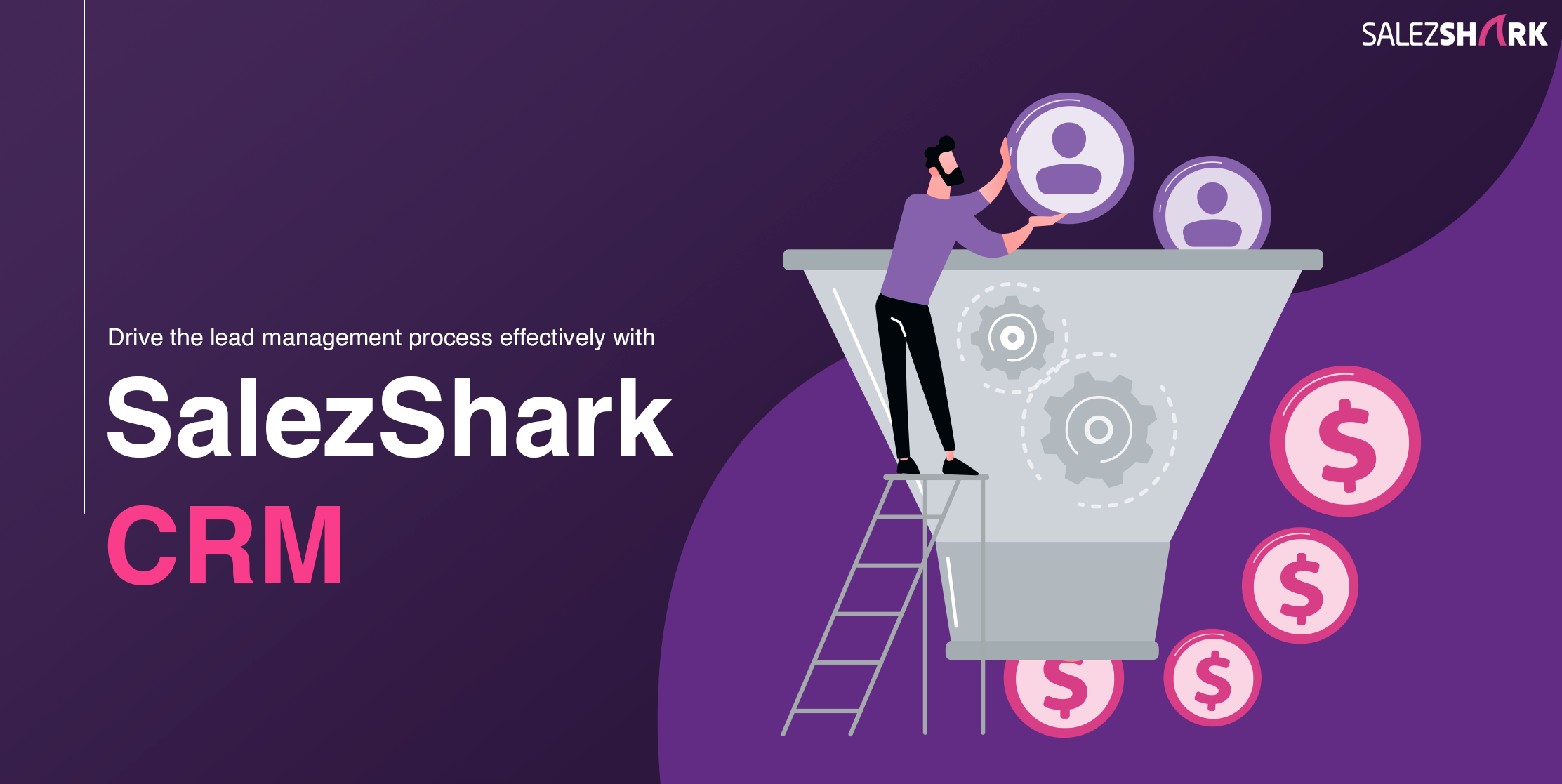 Lead Capturing: Nowadays leads are captured from multiple sources like websites, emails, Ads, social media platforms, and so on. In such cases, capturing, consolidating, and registering the leads into the system manually is a challenging task. It consumes a lot of productive hours especially during the time of heavy flow of leads that leads to many manual errors. However, by using lead management software you can automate this process that results in capturing every lead into the system correctly and automatically that also reduces the chances of missing out on any good quality of leads.
Lead Classification:  Lead management software evaluate the quality of leads by any pre-set rule/parameter set by you into it. After evaluating leads the ones with good possibilities of turning into customers are termed as sales-qualified leads. Then these leads get a score based on various metrics like the kind of interactions made with leads and the probability of that lead turning into a paying customer. 
Lead Nurturing: Lead management software also makes the process of lead nurturing easy by enabling you to make their leads and aware of business products and services. It automates the email process that enables you to build relationships with the leads in a personalized way. Email automation not only automates the lead nurturing process but also helps you to draft personalized emails in a way that directly meets the pain points of the leads and results in effective lead nurturing. It helps you in analyzing the performance of the email marketing campaigns that include open rate, click rate, and bounce rate of emails. 
Lead Conversion: Last but not least is the process of lead conversion that gets automated with the implementation of lead management software. It provides a sales funnel feature that helps you to be in regular touch with leads and track the leads. It helps you to view, track, and move all leads captured in a sales funnel. On the basis of the position of leads in the sales funnel, leads get prioritized and nurtured. Hence leads with higher chances of converting into paying customers can be focused first and the rest of the leads later which saves time and boosts lead conversion by leaps and bounds.