Data analysis in CRM is very important because it helps organizations get a better insight into their customers, which is required to provide personalized services. It also helps the business owners to make better decisions that maximize their profitability using this data. CRM analytics is popularly known as customer analytics which makes data collection and analysis easy and effective in a user-friendly manner.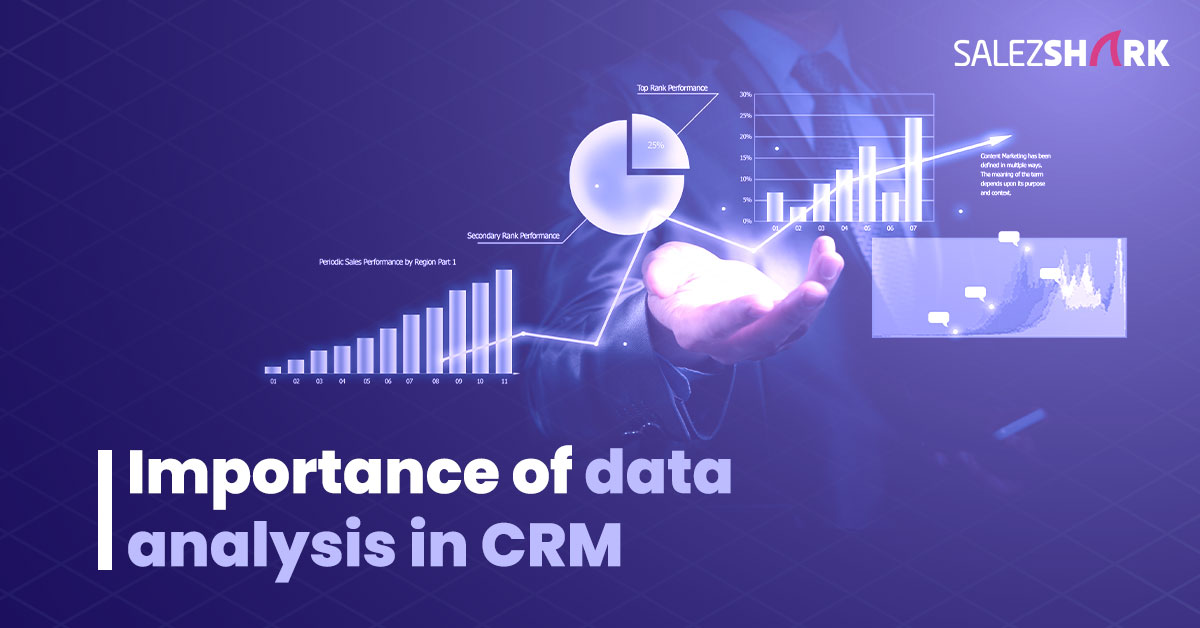 CRM analytics are very beneficial for B2-B businesses where the sales value is high. Another important purpose of CRM analytics is that it provides the right data at the right time in the sales funnel. This is useful to target the customer with the right information and influence their purchasing decisions. CRM analytics is a form of online analytical processing which turns data into meaning and valuable information that helps businesses to perform better.
Application of Data Analysis in CRM
The data analysis helps the organizations in the following way.
It helps them in segmenting and grouping their customers.
It helps them to understand the characteristics of the customers, which provides more profitability to their business.
It helps them to understand the purchasing behavior of the customers.
It helps companies or businesses to provide more personalized services to their customers by letting them understand their behavior and requirements.
It helps them in measuring and tracking the customer satisfaction level
This data allows organizations to predict future demands and let them prepare for the same.
Data analysis with CRM and data collection is a continuous process that refines over time by analyzing the outcomes.
The Need for a Data-driven Approach
Today the demand from the customer has increased drastically. They want more personalized services. You can only stay ahead of your competitors if you can provide a more personalized and greater purchasing experience to your customers. All these needs of the businesses have led to a revolution in the CRM industry.
Modern Day CRM is not just for capturing the leads but by using some of the latest technology like AI, Machine Learning. It has now evolved into the best counselor as the businessman. It helps them make the right and more informed decisions which help meet their business goals and objectives. This is why the businessman felt the need for the importance of data analysis in CRM.
Benefits of Data Analysis in CRM
Data analysis in the business opens up new opportunities, and it is a powerful tool that, when used efficiently, can provide enormous benefits to the businesses.
Some benefits of data analysis in CRM are:
Profitability Analysis
Data analysis in CRM helps your marketing and sale teams analyze which type of customer is bringing more ROI to the company. It also helps them foresee the revenue that a customer can get to the company.
Campaigns Optimization
Data Analysis in CRM provides detailed and insightful information about the performance of the various marketing campaigns that run over social media. This CRM analytical report is crucial for the marketing team as it helps them decide which campaigns should be continued and which to be stopped.
Identification of Market Gaps
Data Analysis in CRM provides a robust analysis that helps your marketing team identify the market gap and helps them create new sales opportunities.
Wrap Up
Data analysis in CRM is very important for businesses as it helps them understand how their businesses are performing and the various bottlenecks that hinder their growth.