How does customer service USA
help small businesses?

Better Communication
Customer communication becomes much easier and far better when you have the right Customer Service USA software. It allows you to access your past customer interactions on any communication channel from a centralized customer database.

Increase Customer Loyalty
With the help of the Customer service management system USA, you can streamline your customer relationship management process, making them fully satisfied and happy. Happier customers increase the loyalty of your brand by giving you more positive feedbacks.

Stronger Collaboration
SalezShark CRM customer service USA helps your team to collaborate efficiently with other team members to bring positive outcomes. This cloud-based software increases your visibility of handling leads from all the sources and responding to them in real-time.

Improves Support Efficiency
Customer Service USA automates your sales and marketing processes, saving a lot of time for your employees. This helps them to dedicate their efforts towards solving their customer's problems despite figuring out paperwork and irrelevant activities.
What is SalezShark
Customer Service USA?
It solidifies your customer relations and improves your business productivity simultaneously.
Why should you use SalezShark customer service CRM software USA?
Every business organization that attains success either at a national or global level, they are completely aware of the importance of customer service USA and how to make the best use of SalezShark CRM system. This world-class customer service management system USA proves to be cost-effective and user-friendly for every platform, especially, small businesses.
When you organize your data and manage it well using the customer service CRM software USA, you get a comprehensive understanding of handling your prospects without losing them. This, in turn, aligns your leads in a proper format using SalezShark sales automation tools. Using this digitized and automated CRM platform, you can speed your sales cycle, target your marketing efforts, and provide much better and satisfactorily customer service. Consequently, using a fully integrated customer service USA, customer issues are eradicated, team collaboration gets improved, and customers get highly satisfied with your service.
Let's move forward towards different CRM Integrations with different communication tools.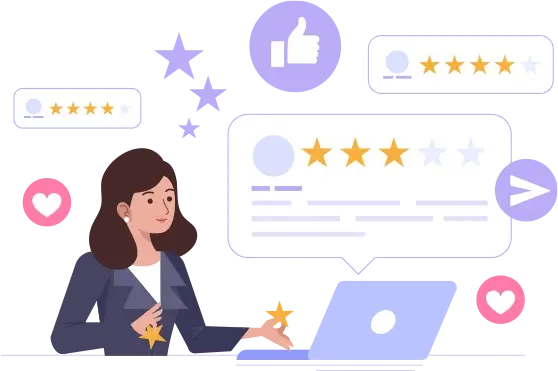 Email Marketing Integration with CRM
CRM customer service USA tends to integrate with the best email marketing software to provide you with highly personalized contact with your prospective clients. Using SalezShark Customer service CRM software USA, small and medium businesses easily gather all the information relevant to their platform in one place. Whether it's demographic information, personal interests, purchase history, previous brand interactions, you can store and refer to any information to send a personalized message for excellent customer engagement. The primary objective of integrating CRM with email marketing tools is to acquire a first position in the mind of your prospects. Customer service CRM can even track your email performance in real-time.
Using the SalezShark CRM software USA, your sales team can receive every single notification about customer response like the time when he or she opens or take any action on your mail. These real-time results help the sales team to make necessary changes in your email templates wherever necessary.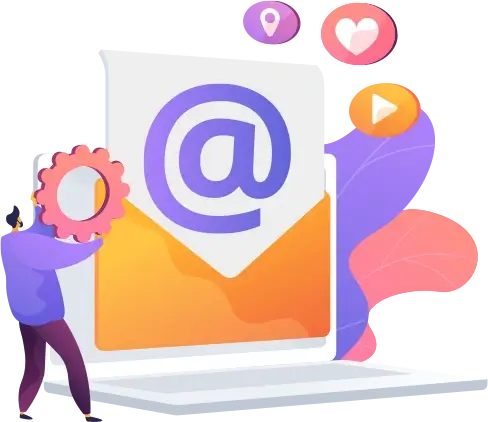 Social Media Integration with CRM - Social CRM
Merging social data with customer service management system data always enhances your customer-facet by taking an advantage of centralized storage. This opens the pathway for you to instantly see the interaction of every customer with your brand on any marketing channel. It will further help you to build useful insights to make a smart move to get more qualified leads.
Social media is the most trending and powerful channel to help your business quickly reach out to your potential customers. So, if you will combine it with CRM customer service USA, you can keep track of all the activities on various keywords.
Social CRM not only just targets new customers but also deepens your customer relationships with those who are already existing in your contact database. It automatically uncovers your potential customers using different keywords and hashtags to help you to be in the limelight. It enables you to respond to your prospects on their preferred platform.
With this social CRM, social media managers can easily post targeted content, attractive offers using comprehensive audience data. Thus, it strengthens your customer relationships in less time.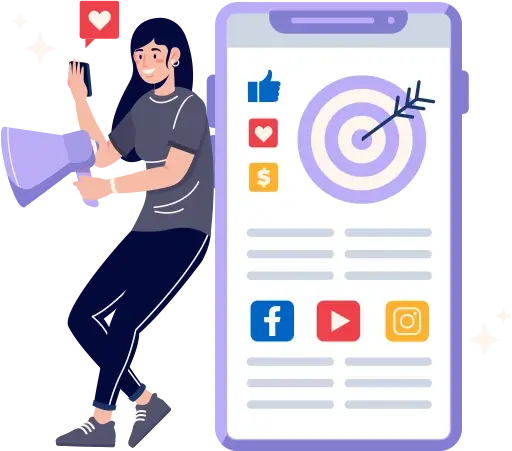 To what extent, Customer service in the USA is efficient for your business?
You can enjoy many benefits of Customer Service USA like automating your sales and marketing processes, integrating your administrative and routine tasks linked with customer management, cold calling, pre-sales, and after-sales follow-up. This can only be achieved when you will ensure that your CRM software can take care of all these aspects.
Businesses get advantages from the combination of sales and marketing activities that considerably reduce the amount of time and manual labor needed. Customer service CRM USA and sales automation together prove fruitful for the sales employees to track and communicate with your leads. This way, you can expand your sales pipeline quickly and efficiently.
The right CRM system always offers you complete knowledge of your customers' requirements, their interests to modify and represent your products accordingly. You can also get to know about their previous issues and level of satisfaction to make them happy with the best CRM solution. Moving ahead towards the challenges of CRM customer service USA.
The challenges associated with the customer service management system require investing a remarkable amount of money to carry out the process. Though CRM solutions are quite expensive, businesses must make this investment and wait to let its benefits actualize instead of being demanding, expecting some instant solutions. You need to understand one point that CRM implementation is usually a long-drawn affair that also implies that the business commitment must be deep as well as meaningful. Sometimes, a lack of coordination between vendors and businesses fails in meeting the requirements properly. Also, businesses pressurize the vendors for quicker results and faster implementations. Other than these challenges, the users must get proper training because until and unless, the users won't get CRM training and live sessions, they won't be able to meet their customers' expectations. So, get the most out of this SalezShark Customer Service CRM to manage your leads efficiently, take timely follow-ups with your prospects, and create targeted email campaigns to promote your products, services, and give extensive offers to your customers.