Why should you choose SalezShark customer management software United Kingdom?

Accurate Sales Forecasts
This CRM system allows you to make smarter decisions using actionable data and the right insights. Using its custom dashboard, you can get a clear picture of your business in a go.

Stay connected with your Prospects
You can connect with your team with real-time messaging to boost collaboration. Take a quick overview of sales activities and files in real-time to highlight the things you missed when you were busy with some other task.

More work in less time
You can now schedule sales activities like mailing, calls, quotations, and meetings in less time. Direct access to all the required information including website pages viewed, mail received, and so on.

Real-Time Overview
You can quickly review your sales performances and plan accordingly to accomplish your monthly targets. It allows you to well-organize a sales pipeline depending upon your scheduled next actions.
Track Your Leads & Close More Deals Faster
Shut down the opportunities for your competitors by quickly converting your leads into potential customers.
What can SalezShark CRM software United Kingdom do for your business?
Customers are considered the lifeblood of every business to elevate your company's revenue. Therefore, managing customer interactions is crucial to grow your business faster using the SalezShark CRM customer management United Kingdom at an affordable rate. This powerful CRM software helps in contact management and personalizes your customer experience whenever they interact with your brand. The SalezShark expert team spends time to understand your business processes and goals to ensure that Customer Management Software United Kingdom can meet your customers' exact requirements.
This online CRM system United Kingdom integrates everything systematically and centralizes all your reporting dashboards to increase efficiency and minimize manual data duplication for better service. This CRM software United Kingdom has various sales process optimization features like email marketing, marketing automation, 360-degree prospects view, AI-based system, and advanced reporting.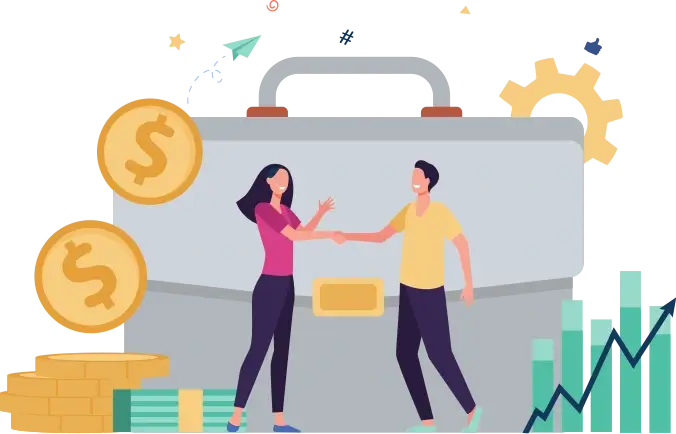 Making forecasting simpler and more accurate
SalezShark CRM customer relationship management United Kingdom is ideal for sales and marketing teams to get clear visibility to get the most out of every opportunity that arrives at your door. This CRM software UK allows you to have your chat, customer-facing voice, email touchpoints, and social media accessible in one place. You can quickly close more sales deals by using the right channel to deliver the right message at the right time to the respective customer. This social CRM customer management United Kingdom gathers customer information from various social media platforms to satisfy their needs faster. Sales managers also find it easy to accomplish sales targets by monitoring the progress of team members and marketing campaigns.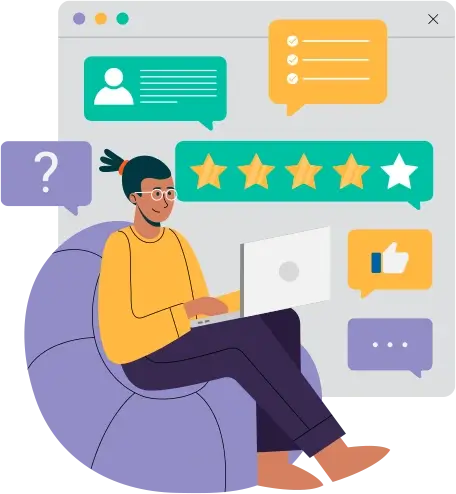 Effective Customer service by tracking conversations across channels
Any customer might raise an issue while interacting with you via one specific channel like Twitter or Facebook. And may further demand to switch to phone, email, or live chat to resolve it privately. If you will lack a common platform for your prospects' interactions, you may miss out on some important opportunities fruitful for your organization. To overcome this challenge, SalezShark has devised an easy-to-use online CRM system United Kingdom to manage the entire client interaction at a centralized place leading to satisfactory responses for your valuable customers.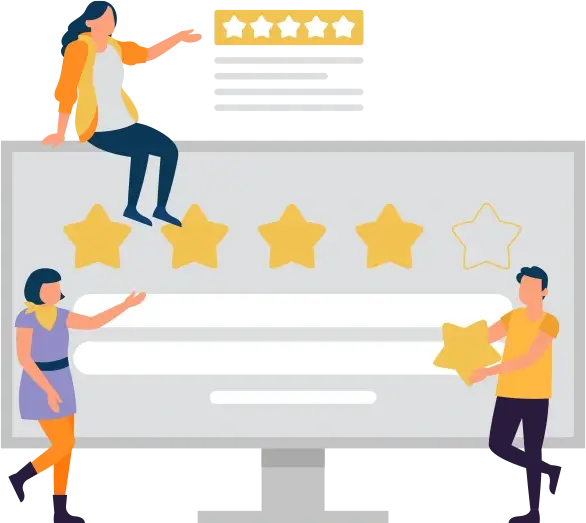 How does SalezShark customer relationship management United Kingdom help your business?

Recognize and categorize leads
SalezShark Customer Management Software United Kingdom identifies new leads and quickly categorizes them accurately. It properly manages your leads throughout the customer lifecycle. Targeting the right leads with quality information, your sales reps can close more deals faster by focusing on lead generation and lead nurturing.

Get new referrals from existing customers
By analyzing your customers better via AI-based Customer Management Software United Kingdom, you increase the chances to get more referrals from your existing customers. Your existing customers give high ratings and positive feedback for your best customer service. This in turn increases the number of happy and satisfied customers on your panel.

Better customer support
With the rising demands and high expectations of your customers, you need to have the best CRM system to deliver high-quality customer service. You can record every interaction to respond to your customers accordingly. SalezShark Customer Management Software United Kingdom is the highly-rated CRM software having the right capabilities and hi-tech features to scale your business.
Want To Keep Up The Pace With The Market?
Try SalezShark CRM Software United Kingdom!