Create a smart email list with Connect+ Real Estate Marketing Automation Software
Even before you start creating an email campaign you should have an idea regarding whom you want to send those emails to. You must have an email list of all relevant contacts that can resonate with your offerings. Often it's not an easy task to get the contact information of all relevant leads, however, with Connect+, you can leverage its integrated database that offers you various filters to narrow down your search and fetch the contacts that can be possible buyers of your offerings. Apart from this, Connect+ also helps you in capturing leads from numerous marketing platforms like landing pages, emails, social media portals, and so on. Simply by signing the Connect+ interface, you can get to see all the leads captured from multiple sources and consolidated under one unified platform of Connect+. Hence by fetching leads from multiple marketing platforms, now you can create a smart email list of contacts for real estate email campaigns that ensures your emails deliver to the relevant property buyers. Besides this with connect+ smart list also filters out the contacts that unsubscribed from your emails and ones that got bounced. In this manner, your future email marketing campaigns can fetch better results.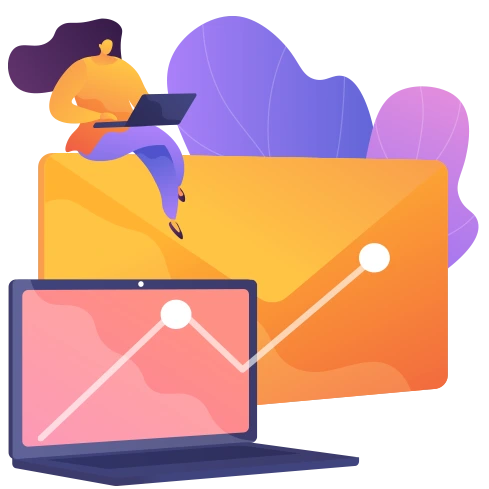 Leverage Connect+ email analytics
Only creating the real estate marketing campaign is not enough until you know how to measure its performance and learn from it so that in the future you can create better email marketing campaigns. SalezShark Connect+ marketing automation software helps you in analyzing the performance of your email marketing campaigns with a few clicks. It offers you some advanced email analytics that makes your job easy in analyzing the performance of your real estate email marketing campaigns. These email marketing analytics helps you to gauge the performance of your real estate email marketing campaigns by offering some easy-to-understand auto-generated reports that describe your emails' open rates, click rates, bounce rates, and subscribe rates. Hence by analyzing these real estate marketing performance reports you get to know what went wrong and what right with your email marketing campaigns and accordingly you can formulate your future real estate email marketing campaigns.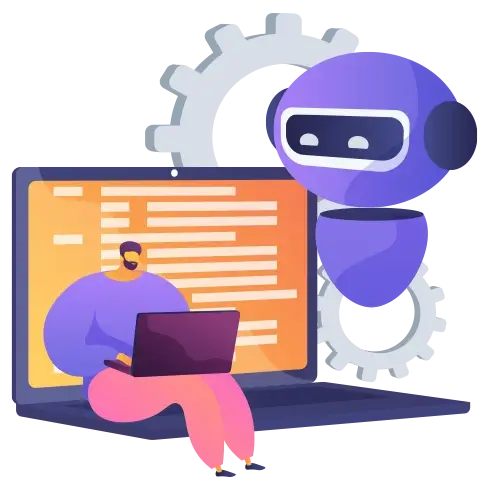 Get more leads with Connect+ Marketing Automation for Real Estate
Connect+ real estate marketing automation software offers you the ability to work on more and more leads in less time. It helps you in expanding your reach and enabling you to capture more and more relevant real estate leads. Apart from providing the power of lead capturing automation and an integrated database, it also provides you with numerous other features that make your search for highly qualified real estate leads smarter and quicker. By leveraging the Connect+ Smart Search feature, in a few clicks, you can narrow down your search for relevant property buyers' contact information which makes prospecting faster and painless. One more feature that makes the search for relevant real estate leads quick, is the Radius search feature. By leveraging this feature you can tap great opportunities. Especially during the times when you are looking for relevant prospects' information in any vicinity you visited and want to capture nearby leads from that particular vicinity. It helps you to connect with them instantly by locating them on your Connect+ system. Hence Radius search feature makes your search for the right prospect faster and more convenient.
Get Connect+ the best marketing automation for real estate agents
Take a free trial of Connect+ marketing automation for real estate agents
Advantages of Connect+ Marketing Automation for Real Estate
By deploying a powerful and intuitive real estate email marketing automation suite like Connect+ you can automate your entire email marketing process in a few clicks and make it more result-oriented. It helps you in amplifying your real estate marketing efforts tremendously by offering numerous ways. This real estate marketing automation software not only makes your job easy in automating the real estate email marketing process but also empowers you to add the power of personalization into your real estate email marketing campaigns. It offers you a new approach to understanding your target audiences' buying preferences by leveraging Connect+ Artificial Intelligence. Based on the target audiences' buying behavior and needs you can create highly personalized real estate email campaigns that make marketing magnetic and chances of sales get better. Apart from this when you create mass email campaigns manually then it's difficult to address every email recipient with his or her first name, however by using Connect+ marketing automation you can add a touch of personalization to every email of your mass email campaign. By doing so, every email recipient in a mass email campaign can receive an email with his/her first name which helps you to build personalized relationships with email recipients quickly and the chances of good communication with prospects begin resulting in painless prospecting.
By deploying Connect+ marketing automation software, you can make your marketing efforts highly measurable and produce good results quickly. It helps you with various marketing metrics to analyze your email marketing performance like you can track the open rate, click rate, and the number of people who subscribe to and unsubscribe from your real estate email marketing campaign. By understanding these email marketing metrics you can formulate your future real estate email marketing campaigns. Besides tracking the performance you can also access your data anytime from any mobile device. Connect+ is easily accessible through smartphones. Its interface is highly user-friendly and can be easily accessed on any desktop or laptop or smartphone screen. By using its mobile application you can easily work remotely and can stay connected with your leads, colleagues, and subordinates. Connect+ marketing automation suite is cloud-based software that allows you to access any business information anytime from anywhere through mobile via the internet. By getting this easy accessibility you can significantly improve your productivity and amplify the chances of sales. Last but not least is the bullet-proof security Connect+ marketing automation suite. It keeps your all data secured on the cloud and you can set permissions for who can view data or who can edit it. Apart from that Connect+ is highly affordable and can fit into the budget of any small to large business.
Elevate your email marketing efforts
Get Connect+ Marketing Automation for Real Estate Agents