Marketing in 2022 will not be the same as customers' perspectives have been changed. With the tremendous growth of the coronavirus, the customers have understood the traditional marketing style where companies bombard them with multiple mind-blowing offers, though it is also becoming difficult day by day.
The marketing companies have to be more innovative and quick to stand out from the crowd which is not possible with the traditional techniques for acquiring potential customers. Being a marketer, you must be more attentive and accurate in your marketing approach. This can only be done if you take the help of inbuilt marketing automation along with other marketing techniques.
Why is SalezShark Marketing
Automation valuable for every business?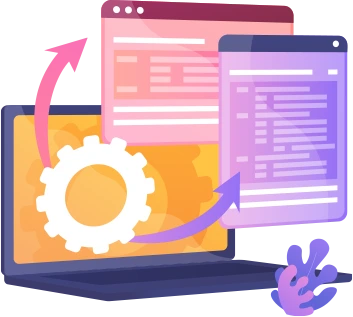 We all know that every business needs customers to sustain itself. This means lead generation plays a vital role in companies' growth. Through inbuilt marketing automation, you can make these steps fully automated, which ensures your team gets more time to develop strategies to nurture quality leads which will be more fruitful to ensure more lead conversion for your bright future.
Inbuilt Marketing automation will help you get a clear picture of your customer's behavior. You can use this behavior for tracking and developing powerful strategies. Marketing software like SalezShark Marketing Automation can provide you with an accurate insight into the actual problem in your funnel so that your team can take quick actions to remove those flaws.
Not only this, but it also provides information on where exactly the customer stands in the sales funnel. It will also suggest your customers' interests and purchasing behavior so that you can create a highly personalized customer experience for your prospects that guarantees success.
What does inbuilt marketing automation
bring to your business?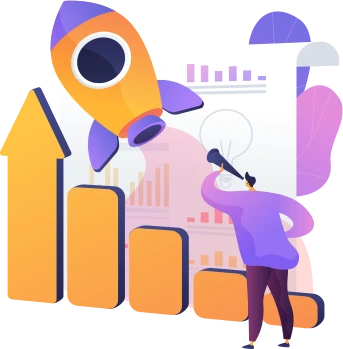 The main objective of implementing inbuilt marketing automation is to automate various sales processes performed by your team. Starting from planning to execution, generating leads, and nurturing them all done in the automation mode with little or no team interaction.
Businesses implementing marketing automation have seen tremendous growth in their operations regarding qualified leads. These conversion rates ultimately result in improved productivity and efficiency of the sales and marketing team and exponential growth in terms of revenue. Around 76% of businesses have observed a positive ROI implementing inbuilt marketing automation within a year.
Key features
There are various inbuilt marketing automation tools available in the market. Selecting the right tool is very necessary for your business. Features that make SalezShark marketing automation the best-inbuilt marketing automation tool for small and medium businesses are:

Lead Scoring
With lead scoring, your team can prioritize leads to work on those leads that have more interest in your business and can be converted easily. It also helps you understand your customers' behavior, known as digital body language. They are on social media, and they are navigating through your website, participating in your surveys, downloading your e-books.
Thus, these all are your potential junctions where you meet with your customers. This marketing automation helps you eliminate the cold leads from your tentative customer list so that your team does not waste time on them.

Integration with Social Media Platforms
Today in the era of social media, you cannot imagine running a business without making your presence on these platforms as customers find it more convenient to connect with companies on social media. By integrating your marketing tool with social media, you can target people and redirect them to your website. Because this way they can raise their concern quickly.
Social media is the best platform for expanding your business network. It helps your brand connect with your customers directly and allows you to understand their concerns, demand, and queries. Not only this, but you can also communicate important news and updates related to your brand in real-time.

Segmenting your audience
Segmentation is an essential procedure in building a sound relationship with your customers. With software like SalezShark, it becomes effortless to segment your audience based on their geographic location, interest, purchasing behavior, and interaction with your business. It also helps you to make effective marketing and sales strategies. In short, segmentation is all about finding the perfect customer for your business.
When you divide your audience into different segments, it becomes easy for your team to approach customers with more relevant issues. In this way, they will not ignore your messages.

Email Automation
Email automation is an integral part of inbuilt marketing automation as it is one of the most popular channels that companies use to target their customers. SalezShark marketing automation software lets you create compelling email templates which will increase your conversion depending upon the position of the customer in the sales funnel.
You can also trigger emails on various conditions to knock them at the right time with the right offer that assures 100% conversion. You can also reschedule your email with the help of analytics to reduce the bounce rate. This will improve the success of your email campaigns.
What is the impact of marketing automation
on your customer experience?
Suppose you have an e-commerce website, and a customer visits your site, puts some items in the cart, and then abandons it. Wouldn't it e great if you sent him a cart to abandon the message. This way, you can have a better interaction with your customer and can also send occasional reminders.
This marketing automation tool helps you deliver relevant content to your customer by understanding their behavior and purchasing pattern. It will appear that you care about them, which will help you develop trust with them. So, are you ready to make the most out of the SalezShark inbuilt marketing automation software to boost your business growth in 2022?