How does Connect+ connect you with an ideal customer?
Connect+ integrated data helps you in creating your ideal customer profile. By leveraging this b2b data you can build connections with the right target audience by accessing their business email addresses and phone numbers. This data includes information from various companies and industries, so based on your requirements you can fetch the information and start building connections with your targeted companies and key decision-makers. Besides this, once you have created your ideal customer profile by accessing the Connect+ integrated corporate directory, you can start working on the creation of an email marketing campaign. Connect+ makes this process simpler and faster by offering you the template builder or pre-designed templates that help you to create email marketing campaigns in a few clicks that result in engaging your customers effectively.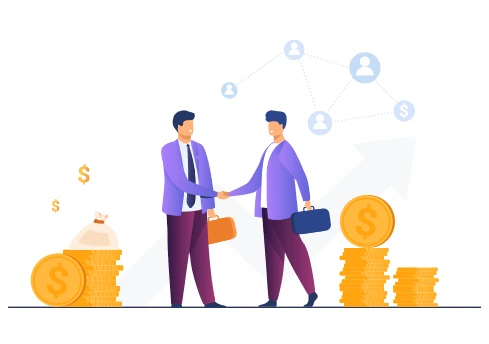 Leverage Connect+ marketing analytics
SalezShark Connect+ email marketing management software not only helps in creating an ideal customer profile and email campaign creation but also helps you in analyzing the performance of your marketing campaigns. You can leverage Connect+ marketing analytics that helps you to understand your email marketing campaigns' performance in terms of open rates, click rates, and subscribe rates. Apart from this as we all know one size doesn't fit all. SalezShark Connect+ knows that every business and industry is different and based on business & industry-specific requirements Connect+ can be easily customized. Irrespective of the size of your company, Connect+ can be easily customized for small, medium, and large enterprises and offers a highly intuitive platform to your multiple marketing teams where they can work together and keep all information in one place.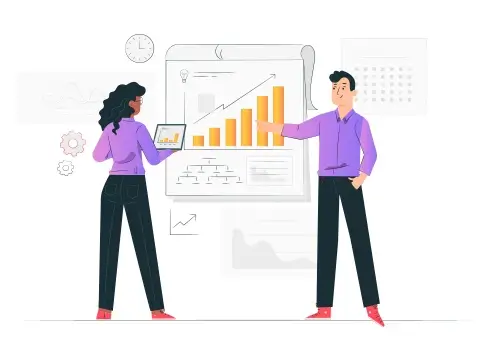 Get more leads with Connect+ email marketing management
Connect+ keeps all your customer information intact and also helps you in searching for any piece of information in a few clicks. The Smart Search feature of Connect+ comes with a smart indexing search that makes your search simple and easy. In a few clicks, you can look for any b2b data including any company or executive specific that helps in making prospecting painless. Another feature of Connect+ email marketing management software is the Radius search feature that simplifies your search when you are looking for relevant prospects' information in any vicinity and helps you connect with them instantly. It helps you to locate the right prospects that can be interested in knowing your products and services. Hence Radius search feature becomes your partner-in-prospecting.
Connect+ email marketing management software also offers a feature of Organization Chart. As the name suggests, the organization chart helps you understand the hierarchy of any organization by accessing the visual Org. Chart of any particular company. Through this chart, you understand the designations of any company's employees & narrow down your search results based on it. The primary use of this chart is to display the clear information of all the employees & their reporting managers. Last but not least is the Social intelligence feature of Connect+ is also a very useful feature that makes your job easy in building relationships with your target audience by analyzing their social insights before you interact. These social insights help you in creating a perfect sales pitch based on target audience interests and pain points that enhance personalized communication and make prospecting painless and effective.
Get the best email marketing
management platform now
Benefits of Connect+ email marketing management software
Connect+ email marketing management services offers a strong email marketing strategy based on personalization by knowing your target audiences' buying preferences in advance and then drafting the personalized email campaigns that resonate with the target audiences' preferences and needs. In this manner, Connect+ email marketing management services enable you to be more accurate in lead targeting. It helps you to send personalized emails to leads that directly resonate with their needs and eventually makes a massive difference in lead conversion rate that ends up in amplified sales. As we know it's the time of the digital age of communication where emails play a vital role in establishing seamless communication. During our school time, we started learning the basics of emails whether it is replying, forwarding, or clicking on them; each email is going to incite some sort of action. And now as an adult, we all use email in not only our personal lives but also professional lives. It's a well-proven fact that email is the most organic and efficient way to bring direct traffic to any website. It is one of the best practices to implement when trying to establish a business, get traffic, and drive better sales. And Connect+ helps you in the same to implement this practice effectively.
Connect+ email marketing management platform makes your email marketing process highly measurable and produces results in no time. By saying measurable results we mean to say that you can track the open rate, click rate, and the number of people who subscribe to and unsubscribe from your marketing emails. Connect+ offers you similar features that enable you to analyze the performance of your email marketing process. It also helps you in learning even more valuable information about your leads so you can have a thorough understanding of your leads' needs that helps in improving future email marketing strategies. Connect+ email marketing software enables you to personalize business emails based on the first and last names of the prospects. A recent random study stated that personalized emails generate a 14% increase in CTR (Click through Rate) and a 10% increase in conversion. Not only this but, personalized subject lines generate a 26% higher open rate. Connect+ helps you in this by connecting you with leads in a personalized manner. It helps you to send relevant emails as per the buyer's requirement. It enables you to offer the right product at the right time in front of the relevant leads, which guarantees you higher conversion rates and lower unsubscribe rates.
Last but not least Connect+ email marketing management platform is also available on your mobile phone. As we know most people these days are connected through Smartphones, and they use these phones not only for calling purpose but also for many different activities throughout the day that majorly entails checking on emails and maintaining communication and correspondence. It hardly matters you are travelling or waiting for a meeting to begin, or see some downtime, you always have access to your smartphones so you can easily check emails while on the go. As Connect+ is also accessible on phone so it helps you to stay in touch with your leads anytime from anywhere. Not only this, but it also helps you to stay in touch with your colleagues and subordinates remotely which enhances your productivity by leaps and bounds.