Importance of Email Analytics Metrics
for your business
When we draft an email and hit the send button, we guarantee delivery of the mail. But technically, the mail is not delivered until the sender server receives 250 response codes from the recipient servers. It may sound a bit complicated, but this is how it works.
If you send an automated email to your clients, anything goes wrong. Then your SalezShark Email Analytics mail may not get delivered. The advanced email analytics dashboard shows if the emails are delivered or not. It will also let you know the reason for failure.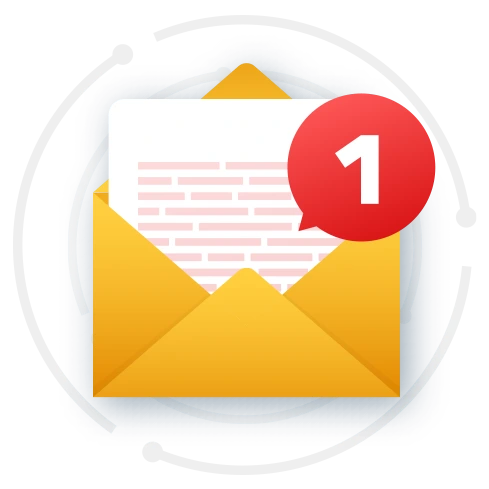 Open and clicks
Yet another essential Email Marketing Metrics will help you understand your campaign's performance. Open represents the number of people who have opened your mail, while clicks represent the number of clicks on the link provided in the email. Higher the number, the better your campaign. And if SalezShark Email Analytics numbers are not satisfactory, you will have to interrogate your campaigns for the subject line, the body of the email, content, or structure.
Spam Complaints
This Email Marketing Metrics will let you know how genuine is your audience. If you have high spam complaints, your audience database is not genuine and organic. You might have purchased it from some other source. The mailing list of SalezShark Email Analytics consists of people who have organically opted for your service, and the product always performs better and has little or no Spam Complaints.
If your audience list is organic and your spam complaints are high, it simply means you have to improve your content.
Hard Bounces
One thing which emails sender dream of is the good deliverability of email. As a sender, you invest a lot of money only to deliver your emails to the recipients. But sometimes, you may experience low feedback due to hard bounce. A hard bounce or bounce is a technical term that tells that your SalezShark Email Analytics mail couldn't make it to the sender mailbox even after reaching the recipient server.
There can be various reasons for this. So tracking these email marketing metrics is vital for the success of your campaigns.
Click-through rate
These metrics tell how great your content was for your audience. If your click-through rate is high, it simply means that the audience has loved your content. And it is an indicator of successful campaigns. Various factors influence the click-through rate; however, content is top of the list. It also depends upon the size of the SalezShark Email Analytics audience.
According to the email analytics benchmark, a 15% click-through rate is a sign of successful campaigns.
Click-to open rate
This metric is obtained by dividing the unique click by the amazing open and generally expressed in the percentage. It is an indicator of the percentage of people who have opened your mail. SalezShark Email Analytics also helps you in understanding how your design and messaging are working.
For a campaign to be successful, the value of the click-to-open rate should be high. SalezShark Email Analytics also helps you in understanding how your design and messaging are working. It also allows you to understand how your design and messaging are working.
How to use SalezShark Email Analytics to drive your future strategy?
Understanding the SalezShark email analytics is very important for any marketer. It helps them understand their customers and how their campaigns are performing. This way, they can develop a solid strategy for their future campaign. Analytics is much beyond open and click-through, click to rate. It is about user activity and engagements, so by focusing on these metrics and other KPIs, one can leverage the maximum from their email campaigning.
Understanding these metrics is also essential because SalezShark Email Analytics helps you become more efficient with time, energy, and resources. It also allows you to manage your resources in the most relevant manner by targeting the most engaged customers with high-quality content. Today, customers want more personalized services. And as a service provider, if you can meet the expectations, customers will turn into loyal customers.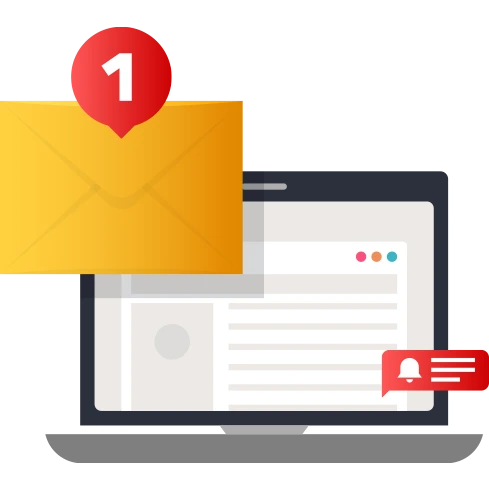 Develop a solid strategy for the future
campaign with Salezshark
With SalezShark, Email Analytics become more efficient with time, energy, and resources.
A healthy Audience is a profitable Audience
The purpose of email marketing is to develop a long-term relationship with your customer. This is done by providing valuable content through your automated email campaigns, but not all audiences are profitable. If you keep pushing your SalezShark Email Analytics resources for the inactive audience, you will get nothing in return. Instead, you must develop a strategy for reactivating them back.
For the success of your SalezShark Email Analytics campaigns, the quality of your audience must be high. Through a healthy and organic email list consisting of the audiences interested in your service and products. If you neglect this, you may likely damage your email deliverability, which will be challenging to repair. SalezShark Email Analytics helps you create an organic and result-oriented mailing list by generating leads for your business.