Importance of Demographic segmentation for Email marketing
In this era of personalization, you are trying to use a one size fits all strategy with your marketing. Then you may not get the desired result despite how great your marketing strategy is? Or how much of your budget do you spend? You will always get a mixed response from your customers. Because for some, the strategy may work, while for others, it may not.
It is where customer segmentation strategy can work for you. With the help of Email Marketing Demographic segmentation strategy, you can divide your customers into various subgroups, such as sharing similar attributes, then depending upon this attribute, and you can create more personalized messages. And if the situation gets worse, you may also witness an increase in the unsubscription rate.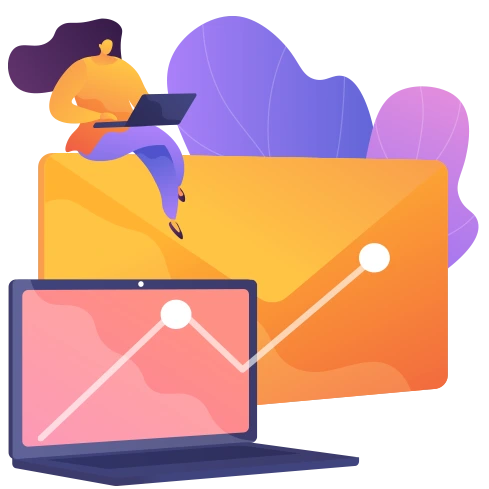 SalezShark Demographic segmentation for Email marketing is a specialized tool that helps create these subgroups. It is a very effective marketing tactic that always gives excellent results. Providing you with more reliable and authentic data will help you better understand your customer. The customer segmentation will benefit your business's marketing and other areas.
For Example, It has been seen that the businesses that use customer segmentation get more user engagement, resulting in more sales and revenue. It will also help you create more targeted campaigns for better and more relevant customer communication.
To understand the importance of Demographic segmentation for Email marketing, you will need accurate and relevant data. Because the higher the quality of your data, the higher your ROI will be. Some Benefits of customer segmentation are:
● A right understanding of customers preferences
● Reaching out to loyal customers for their specific needs
● Witness increased customer satisfaction level
● Increase in Customers Retention
● It helps you better focus on groups that need extra attention
● It enables you to allocate your resources in an effective manner
Increase your lead conversion by capturing
the right target audience
Deliver more relevant email campaigns using SalezShark CRM for demographic segmentation of email marketing
Features of CRM for best demographic segmentation of Email marketing
SalezShark is one of the best CRM for Demographic segmentation of Email marketing. It can organize your customer's information and segment your contacts depending on the industry or their interaction with your business. You can also segment by tagging contacts, like whether connections are from records, landing pages, or other running campaigns. The software has been created especially for small and medium enterprises and is designed to simplify their tasks. Refer to the below-mentioned features for better outcomes:
Integration
SalezShark Demographic segmentation for Email marketing can integrate data from various sources like websites, retail purchases, etc. It can also track and analyze the customer behavior on your website, which will help you develop an effective marketing strategy.
Data Collection and analytical tools
SalezShark Email list Demographic segmentation for Email marketing has a straightforward and user-friendly dashboard that your team members can access without formal training. All relevant information is stored centralized and is presented in a very user-friendly manner. Your team can directly export it in any format, giving them more flexibility to use this data at their convenience.
Scalability
SalezShark Demographic segmentation for Email marketing can grow along with your business over time. With the increase in customer base, segmenting and analyzing can be very complex, but not with the SalezShark.
Cost
Cost is one of the factors which makes SalezShark Email list Demographic segmentation for Email marketing ahead of its competitors. It is not only budget-friendly but also robust. You can even try it for free before making any commitment. This will help you in understanding how great the software is.
Customization
SalezShark Demographic segmentation for Email marketing comes with a great degree of customization, which gives you the flexibility to mold things according to your business requirements. You can even create your customized layout, filters, and dashboards.
How to segment Your Email list Demographic segmentation?
Email marketing is a process where you categorize your customers into different lists. These lists can be based on specific categories or their Demographic segmentation for Email Marketing like age, gender, location, income, and ethnicity. To create an influential segment for your email list, you will first understand segmentation criteria. You can define your criteria depending on the requirement of your business.
This will help you create more customized and more effective email campaigns that will target the user requirement and increase the engagement rate with your business. One's the criteria set, and it's time to gather the necessary information to help you categorize your contacts. You can use various methods for collecting this information, like conducting a survey asking your customers while they sign up. You may even track their activities on your websites.
To create an effective segmentation that will achieve better results. You must identify the most critical factor which influences your customer's decision. It is best to avoid asking customers about the subscription because a subscription form with more information usually leaves customers annoyed, resulting in little or no subscription. Today customers are more aware and have concerned about their data. Therefore, while creating a subscription form, you must be very precise.
Therefore, you must specify why you need their data and driving benefits to building trust. Monitoring is also an essential aspect of an effective email segmentation which will help you understand what works better for your audience. It will also help you create a more personalized experience for your customers. SalezShark Demographic segmentation for Email marketing is an effective tool that lets you create effective segmentation in no time.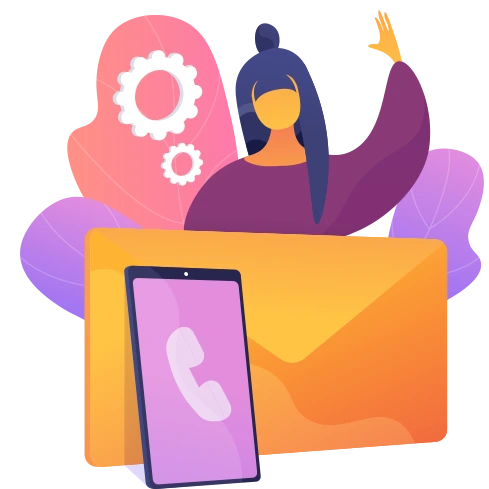 Why choose SalezShark for effective Demographic segmentation?
The need for Demographic segmentation for Email marketing arises because your audience is diverse in nature, behavior, age, and location. They have different preferences and motives for associating with your business. Effective segmentation enables you to target each customer personally and provide them with their exact solutions to their problems, which increases consumer engagement or, in technical terms, better ROI.
SalezShark's best CRM for Demographic segmentation in Email marketing helps create more relevant and personalized emails, resulting in better user engagements for your subscriber lists. You can also distinguish between an active user and an inactive user with the help of SalezShark email metrics. This way, you can focus on engaged customers and redesign campaigns for inactive subscribers.
SalezShark Demographic segmentation for Email marketing, you can collect all the relevant information of the customers without hindering the subscription process. It even allows you to track the user activities on your websites and provide you with more relevant and valuable information. This information can be used in creating more effective emails. SalezShark Demographic segmentation for Email marketing allows you to create surveys for your customers, which can be very helpful in collecting valuable demographic information.
With SalezShark Demographic segmentation for Email marketing, you can leverage email marketing segmentation tactics for your business by analyzing the patterns and trends of your customers. With the help of data, which is collected and stored by SalezShark. This data also helps you to determine the lifetime value of your customer. It will help you to choose future relationships. You can allocate your resources to catering to the needs of the customer that have a higher value.