How can you create effective automated email campaigns with SalezShark?
SalezShark CRM software has been designed keeping in mind the problems faced by small and medium enterprises. This CRM software helps you create an automatic email drip marketing automation that can be used for email automation campaigns to target a set audience. These automated email campaigns are customer-centric and data-driven by facts and data, ensuring that you have higher user engagements through drip automation.
Marketing automation triggers let you send a welcoming email to your customer as soon as they subscribe to your lists. You can control or trigger automated email campaigns for more results based on customer actions. You can manage or trigger the email for more results based on customer actions.
You can also send various promotional emails and automated email marketing campaigns during specific seasons, send different coupons, or inform your customers about new features or product additions. You can control or trigger the email and automated email campaigns for more results based on customer actions.
You can control or trigger the cold email automation for more results based on customer actions. You can manage or start the email for more effects based on customer actions. All these will help your customers develop an interest in your product and services, and ultimately, they may buy from you. This way, SalezShark CRM will help you from lead generation to understanding your customers, Providing solutions to customers through your product and services.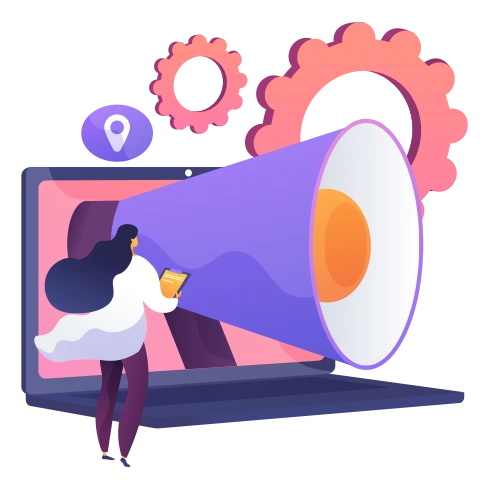 Create Engaging Emails with our Email Editor
Create any kind of automated email campaigns in no time. You can create personalized emails according to your strategy, build action plans, design templates set conditions with little or no effort. Once created, all you have to do is sit back and relax. Our AI-enabled email campaign monitor automation will drive the best results for you. We have pre-designed templates that you can use with your customized messages to simplify your work. Our AI-enabled email will drive the best results for you.
There is always an excellent chance to remain in touch with your customers with automation. Industry experts have designed these automated email campaigns templates. They are highly result-oriented, which will help you improve customer retention rates. Reselling existing customers is much easier and requires fewer resources than converting a new one.
If you observe that many customers are abandoning their cart, it may be due to higher shipping costs. So, by strategically sending them emails with coupons on shipping discounts, you can stop customers from abandoning their carts. If you see that customers are not opening your discount emails, you will need to develop new tactics and strategically offer further discounts.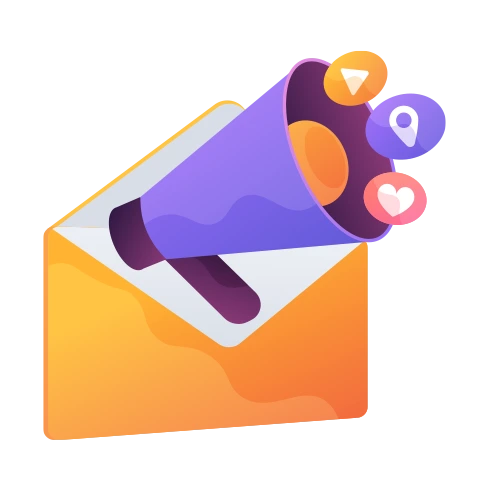 How is SalezShark Email Marketing ruling the marketing automation industry?
You can consider email marketing to be the heart of marketing automation and automated email campaigns to connect with the customer quickly and quickly. It opens the door to vast opportunities by conveying the right message to the right customer at the right time through automated email campaigns.
You can send your customers to other marketing channels like social media pages, etc., by providing the link to the email through a single email. whenever new automated email campaigns start. If you are unique to automated email campaigns, use these pro tips to get the maximum. It will help you better understand your customers for your next move.
This way, you can lead your audience the way you want. As you send emails only to those customers who have subscribed to your mailing list, they are interested in your product and services that assure better conversion when you ping customers with new promotional messages.
Lead your audience with SalezShark
Email Marketing
Find, engage, and retain your prospects with more personalized emails.
Unlock the power of Email Marketing with SalezShark
If you are looking for the best email marketing campaign automation tool, then SalezShark CRM is what you need. Through automated email campaigns, it helps you engage your audience with more personalized and behavior-driven emails. Email Triggering options give you the flexibility to send a series of emails to your customers according to their position in the sales funnel. This will help you to enhance the customer's experience with your company.
SalezShark allows you to leverage other features like landing pages, chart forms, automated email campaigns, email marketing, custom reporting, etc, to create a 360-degree experience for customers. From lead nurturing to final purchase, we are there to provide adequate support to your team.
Our straight forward and easy-to-use interface of marketing campaign automation lets you explore your creativity without any technical knowledge. Create professional emails and automated email campaigns which drive more sales through our easy-to-use email builder.
Our CRM dynamic dashboard is simple and has all the necessary features to help you analyze your email campaigns. SalezShark email automation allows you to create complex automated email campaigns to send thousands of emails and marketing campaign automation one after the other in no time. It is as simple as that. SalezShark CRM is the all-in-one sale and marketing tool designed and developed for small and medium enterprises.