What is Sales Management CRM Software?
Sales management CRM software refers to the segment of a company's marketing program. It begins with planning which is further followed by recruiting, assigning, routing, supervising, and motivating the sales employees to convert more leads into potential customers. It involves implementing sales management strategies to attain the desired sales objectives. The role of the sales team is crucial for every organization since it has a direct impact on the company's revenue. Sales management is a combination of two terms: sales and management. The first term describes the phase of persuading the customers to purchase your products and services. It should not work like if you are putting your thoughts and ideas over them. They should be indirectly persuaded and win trust in your business. The second term describes the handling of the entire sales pipeline to happily close more deals daily.
Quantitative Objectives
To capture & hold on to market share and determine & increase the sales volume that contributes to profitability.
Qualitative Objectives
To gather important information essential for marketing success and perform the selling job in the best possible manner.
Bring More Leads With Less Investment
Save your money, time, efforts with the SalezShark sales process system.
How does SalezShark sales management
process system drive high sales?
The SalezShark sales management process system is an effective system for your business if you are planning to either reach or exceed your long-term goals. It stimulates cooperation between sales representatives to streamline the sales cycle. It not only helps you to increase your teamwork but also cut down additional mundane tasks to ultimately accomplish your desired goals. We provide you step by step guidelines to efficiently use this artificial intelligence embedded system to quickly convert your leads into permanent prospects.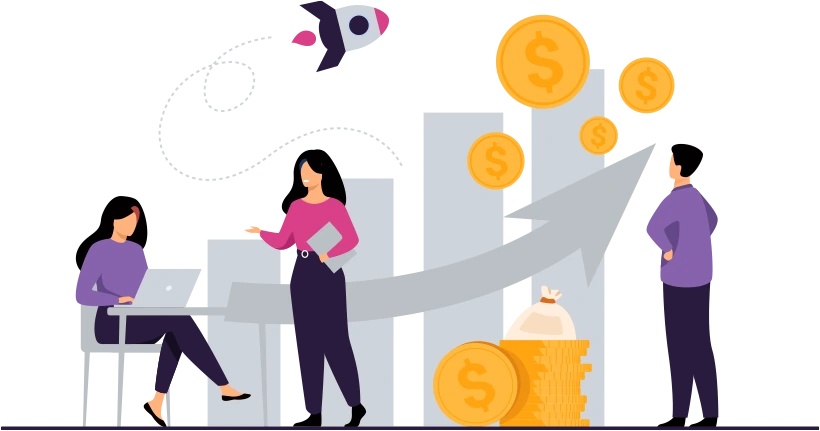 Evolution of sales management software
It was unwieldy, inflexible, and tricky to navigate the traditional sales database having a huge list of names and contact details. With the digital transformation and technological advancement, it has evolved into a new generation of sales management tools to handle the sales funnel. Since your sales cycle runs around your customers, therefore, you must fill in all the gaps existing in social profiles and connections across other networks to build productive customer relationships.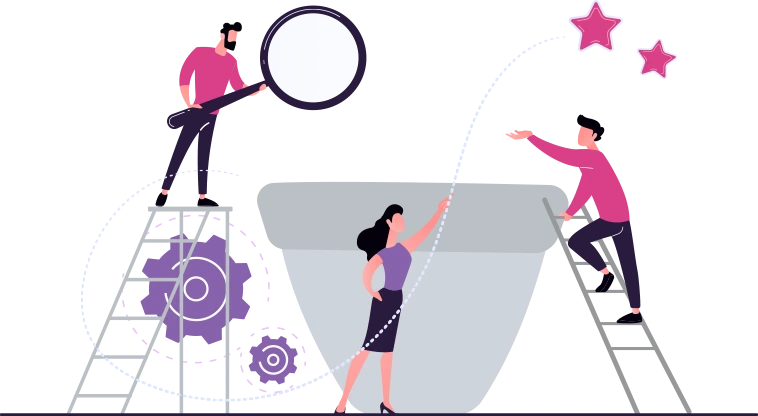 Opt SalezShark sales management strategies
The Internet and cloud computing have revolutionized today's CRM systems. The SalezShark sales automation CRM is one of them which can capture any key information when dealing with prospects. It offers higher lead conversion rates, increases in automation, and improved customer engagement as a part of its sales management software. This sales management software has an AI-enabled sales assistant to automate your tedious tasks and increase your sales productivity in less time.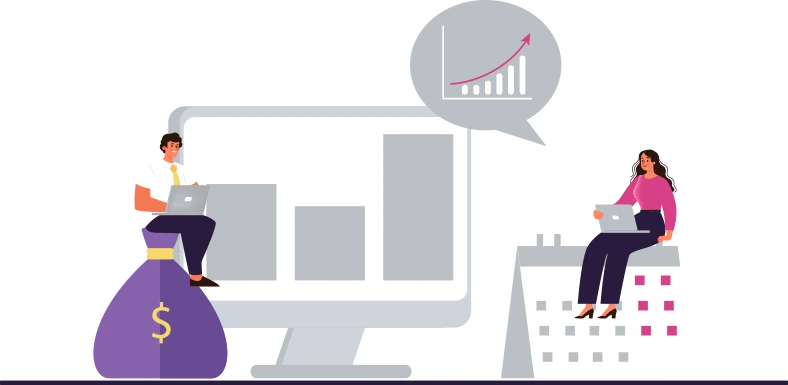 How crucial is the role of sales management
in the marketing process?
Sales management is becoming more competitive every day because an action taken by one company for promotion is immediately copied by another organization. From creating a sales plan to selling products, every single stage impacts the marketing process. Excellent salespeople and good sales practices can enhance your market presence. More customers will knock at your door and this, in turn, will increase your brand image in the market. The better your leads will be, the higher will be the revenue generated. Recruiting wrong sales personnel or poor handling of the sales funnel may result in bad performance.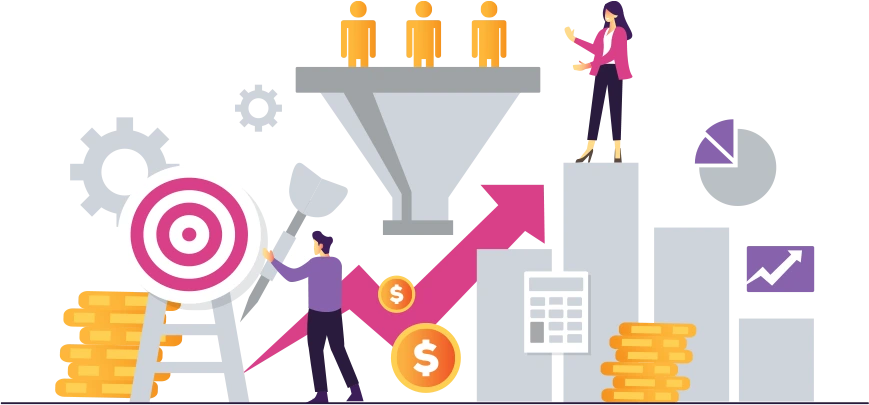 SalezShark Sales management CRM software in a nutshell
Sales management CRM software is proving to be a basic need of businesses irrespective of the size and industry they belong to. If we talk about the advantages of this system then the sky is the limit. The implementation of the SalezShark sales management software is essential to any business for upward growth. If any businesses from any industry wish to grow their sales and marketing efforts by leaps and bounds in no time, then this CRM software is a unique and powerful solution to it. It acts as a platform for all the sales and marketing professionals where they can work together in synchronization to achieve the common objectives of a business in terms of better sales and enhanced revenue. This is one of the major reasons that any business would like to implement the SalezShark sales process management software into their sales process. This CRM offers a comprehensive system known as a Sales Order Processing System that covers and supports the selling needs throughout the entire life cycle of Sales.
Originally CRM software India was created to simplify, streamline and automate the lengthy and tedious manual tasks of the sales and marketing process, but with the pace of time, it has completely transformed the algorithms of the marketing and sales world. The way of selling and marketing the products and services has got new dimensions with the advanced types of CRM software. SalezShark sales management software that harnesses the unique features of various advanced technologies like artificial intelligence, machine learning, and big data analytics that is helpful in various processes right from lead identification and generation to lead nurturing and finally effective and quick lead conversion that boosts the business growth effectively.
Create better sales management strategies
Try SalezShark Sales Management CRM Software