→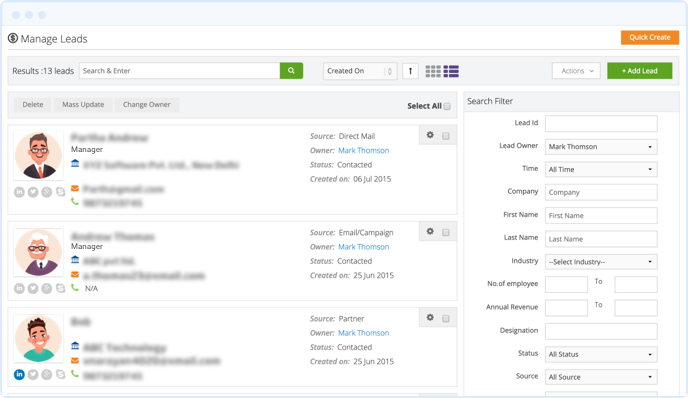 Your leads get generated through multiple sources like websites, emails, Ads, social media platforms, and so on. Manually consolidating and entering the leads into the system is a time-consuming task and also invites many discrepancies. Sales Automation CRM in New Zealand streamlines this process by automating the leads; it makes sure that each lead is entered into the system correctly at the point of beginning that stops any chance of missing the leads.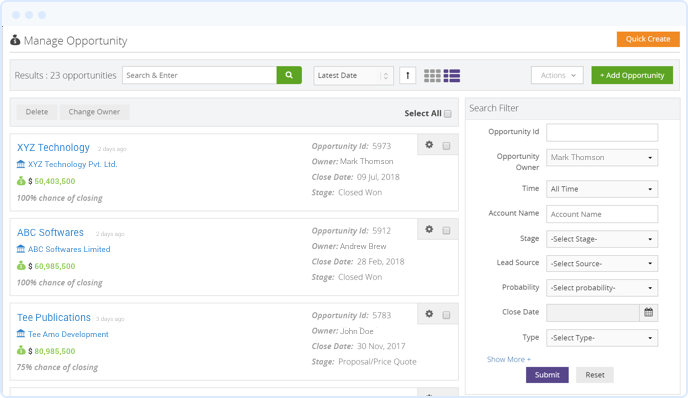 CRM software New Zealand is efficient enough to reduce manual and repetitive sales activities that enhance the overall productivity of your team. It helps your sales experts to focus more on driving the core sale activities that are more likely to close deals into a customer. It enables your sales team to collect vital information and intelligent insights about leads, therefore increasing the effectiveness of sales efforts.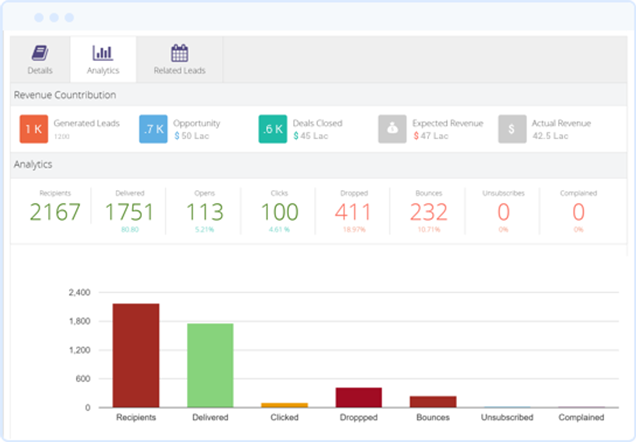 Marketing automation feature of our CRM is highly effective in streamlining and automating the marketing operations. It helps in automating and streamlining the daily marketing activities that are lengthy, tedious, and consumes a lot of time if done manually. It also automates your email marketing process that enables your marketing team to draft emails in a personalized way that directly meets the needs and expectations of buyers. This approach results in better lead nurturing and later results in better lead conversion.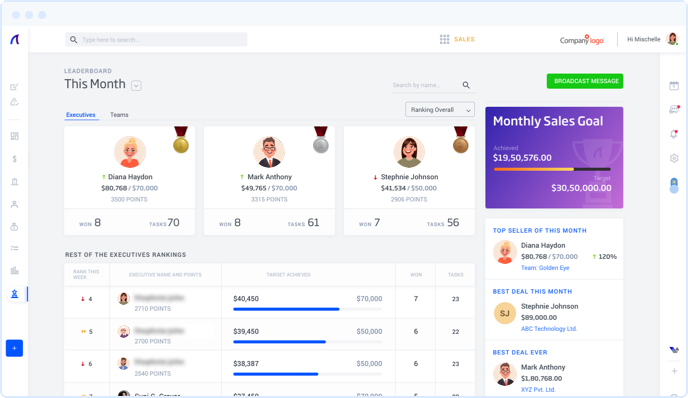 This feature of CRM software New Zealand enables your sales and marketing experts to remain conversant with the significant business information from up-to-date reports generated from dynamic reporting software. Dashboard gives real-time statistical data to sales and marketing experts by providing business insights in the form of tables, charts & graphs. Leaderboard enables them to track the real-time performance of employees and drive better results against a time-bound target. Standard & Custom Reports offers them instant access to the 'ready-to-be-presented' statistics and with the help of these statistics; they can easily create customized reports and present them anytime.