Do you want to display KPIs and measure progress in real-time? It's time to say goodbye to boring spreadsheets that are painful to update. To be a good leader, you need a CRM leaderboard to personally monitor your team's performance and automatically update the data in real-time.
For a healthy and open work environment using your customer data, buy a sales automation leaderboard for your business to boost employees' morale to accomplish targets both as a staff member and as a team. The SalezShark leaderboard can track sales performance based on almost all primary sales metrics and KPIs to make your data available to the whole business.
This Marketing Automation Leaderboard helps in sales forecasting. This application software gives you an overview of future sales numbers based on past data. Therefore, sales managers plan their strategies to improve sales for the next month. SalezShark leaderboard gives you the exact number of leads you must convert into paying customers to achieve the target.
What is SalezShark CRM Leaderboard?
SalezShark Leaderboard is a scoreboard that displays the current scores and names of the leading competitors. However, almost every industry is now employing the use of this marketing automation Leaderboard to develop healthy competition, applaud the top performers, and motivate employees to boost business growth. It will help your employees as well as customers to play their respective roles and improve the brand reputation.
Sales software Leaderboard is an application that keeps a track of your sales team to know where your business goals are standing. This application is used to display the performance of every individual in the company. It depicts the graph to determine which team member is ahead to accomplish the desired target.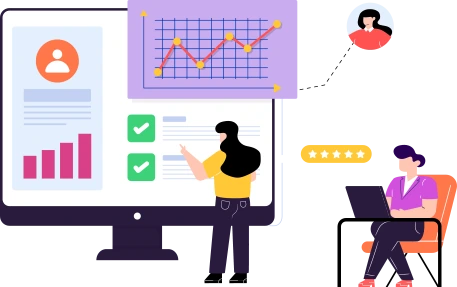 Benefits of SalezShark Leaderboard
The ultimate benefit of having a CRM sales software leaderboard is to create healthy competition among your sales employees to boost their morale to enjoy their jobs while carrying out this sales process simultaneously.

Improved Job Satisfaction
One point arrives while working as a sales reps that even the best employee gets burned out due to high sales pressure and less job satisfaction. It also leads to an increased turnover rate among sales staff members. A good sales rep will always give good results for your business's success. Therefore, if you also want to retain the top sales talent, your organization must use the SalezShark CRM leaderboard to boost employee engagement. When your employees will have a way to track their work progress, they will be more satisfied with their sales jobs. As a result, employee loyalty will be high in your business, raising the standard of your organization for a longer time.

Track Sales Results Efficiently
If you are a sales manager and want to become a good leader then you must track individual as well as team results during annual evaluation. Using the SalezShark leaderboard, you can easily monitor their performances efficiently in real-time. They can identify the top performers for a given duration by comparing any sales reps and different teams. This is how he or she can make informed decisions to promote the profile of the specific sales employee.

Improved Performance
If your employees underperform, your business will always face losses since their bad performance will affect other team members as well. Therefore, you require to formulate powerful strategies to motivate your employees to perform well without taking any extra work pressure. Different gamified experiences offered by this CRM sales software leaderboard results in a healthy competitive environment and positive vibes all around. It will lead to improved performances in your organization.

Energized Sales Representatives through Gamification
The sales field is dynamic though it involves performing monotonous tasks in repetitive mode. This monotonous nature sometimes makes even the best sales performer fatigued. Gamified CRM Software leaderboard enables your team to overcome such sales challenges and energize them by introducing new mechanics into their daily routine process and creating alerts for everyone in your sales team.

Lesser Stress at Workplace
Using our CRM leaderboard to promote healthy competition in your organization, you can improve your teams' performance, resulting in lesser stress for all the employees currently working in your workplace. Competing in this relaxed environment reduces the chances of sick days, leading to high work productivity for your business.