SalezShark Customization CRM Software helps companies establish a strong relationship with their customers by analyzing their needs and past purchases to connect with them faster via major social platforms.
But, when no two individuals can have the same taste preferences, liking, and disliking, how can we accept that any CRM is perfect for every business. Every company is also different from each other. Each has its unique way of interacting with its customers, its own KPIs to track, its objective to fulfill.
So, this means one shoe does not fit all, which has led to the need for custom CRM Software. SalezShark Customize CRM software improves the workflow and increases employee efficiency, and customer retention, resulting in high profitability.
What is the goal of our Custom CRM Software?
Our Customization CRM is nothing but a simplified process of using a common CRM software developed exclusively for small and medium businesses to fulfill their needs and take care of their business processes. This customize Software helps them to offer a great customer experience throughout the sales cycle and drive high sales via personalized marketing campaigns.
Besides enhancing customer experience and helping your brand build a strong relationship with them, SalezShark custom CRM software helps your sales and marketing teams find the right prospects. It also facilitates your team with required data, reports, support, and tracking just the way they like.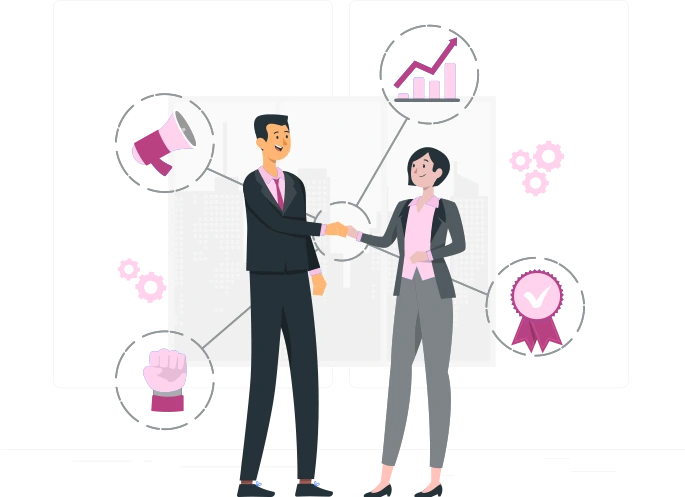 What does SalezShark Customized software offer?
As a business owner, you must consider why to invest in Custom Software while various options are available in the market. Purchasing a high-quality product may require a substantial initial investment. But its return on investment is good compared to various cheap & standard CRM software.

Advantages
A SalezShark custom CRM software is designed and developed for your business. It will help your team more efficiently and effectively towards fulfilling your business objective. It will also provide seamless communication between various departments like sales and marketing. Let's find out some more advantages of SalezShark Customization and its impact on small businesses.
Flexibility
One of the best features of implementing custom CRM software is that you get additional flexibility to design the modules & workflow the way you want, which seems more practical. It also allows users to access the SalezShark custom CRM from anywhere, including their office, home, or any business trip.

Fully Customization
When you purchase a general CRM, it is loaded with various features and tools. Some of them are irrelevant to your business. Secondly, you may have your reporting system/format before using a CRM, which the general CRM may not support. With custom CRM software, you get accessibility to the features relevant to your business. Also, it will incorporate your existing reports.

Steady Workflow
SalezShark customization CRM comes with centralized data allocation. This helps and improves collaboration between various departments. And it also does not hinder your existing workflow.
How does SalezShark Custom CRM improve its customer experience?
The success mantra for any business in 2023 is to provide more customer-friendly and customer-centric services. If you can enhance the customer's journey using this CRM customization, you will be more customer-centric in approach and will eventually close more deals than your competitor, resulting in your brand's success.
Swift customer Contacts
With a SalezShark custom CRM, you can segregate customers into criteria that matter most. This way, you can send them the right message through the right channel, which will increase overall user engagement with your product.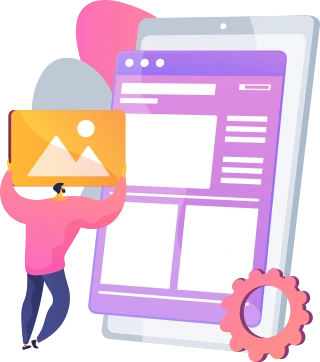 Consistent user experience
A consistent message and customer support from your end can make your customer happy. People are very impatient and want quick actions on their complaints. With SalezShark Custom CRM software, you can create an automatic reply system on various channels. This will help your team to communicate easily and quickly with customers.
This is how your team gets quick access to these data and acts accordingly to provide appropriate and complete solutions in no time. There is no doubt that your investment in SalezShark customization CRM software will be a smart choice for the future as it will help your company to grow.
Personalized marketing communication
SalezShark Custom CRM allows you to store desired data in your database. These data then can be used by your marketing and sales team to communicate personally with your clients. According to a study, around 62% of customers open mail when it has a subject with a more personalized message.
How can you scale up your business
using our customize CRM?
Scaling up in the SalezShark customize CRM software is very easy and less expensive. A significant advantage of using SalezShark custom CRM software is that your team requires little or no training. It means that they will have a clear understanding of software capabilities, which will increase your team's efficiency. It will directly affect productivity, resulting in a more happy customer. Whether you are a small business or an established one, you will need SalezShark customization CRM software to improve the customer's overall experience. We at SalezShark have built a custom CRM from scratch and implemented it with your existing system. Our expert design team will develop and create highly customized dashboards with an easy-to-use interface, and tailored-made facilities. We assure you that SalezShark is the best Customized CRM for you.