What kind of businesses should use SalezShark CRM software?
CRM is required by small, medium, significant, and even start-up businesses. Customer relationship management (CRM) is an essential component of all sorts of companies. SalezShark CRM System is used by any firm that appreciates its customers and wants to implement more streamlined and efficient working practices.
CRM is used by any company with various business operations, such as sales, marketing, and billing, generates estimates, sends invoices, and wants to improve efficiency and customer service. Social CRM software Canada is used by even small businesses that want to expand and have a restricted client base, and CRM is required for start-ups to keep track of all possible client relationships from the beginning.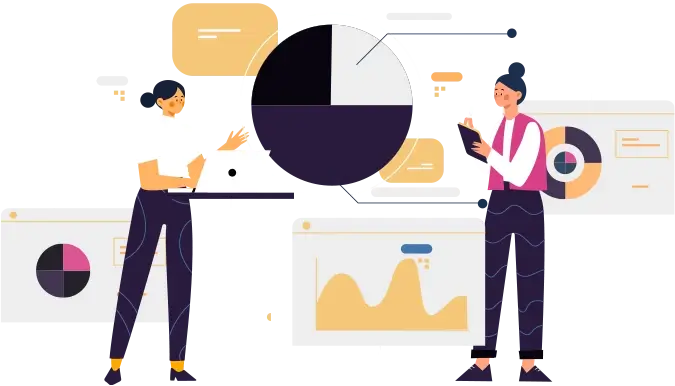 How is SalezShark CRM software helpful for small businesses?
With appropriate small business CRM software, your entire sales team can be well-organized and stay productive for the long term. Customer relationship management tools help employees to keep track of wholesale leads and prioritize them to boost sales every month.
Its CRM helps to achieve all these tasks synchronized, keeping everything secure and reliable for its clients. It also enables sales executives to bring customer information from different mediums like Gmail, Outlook, etc., to avoid missing potential leads. The easy selling interface is also one of the vital features of its CRM.
Improving customer experience, analyzing customer behaviors, and making innovative marketing strategies accordingly are easily accomplished with SalezShark customer relationship management software.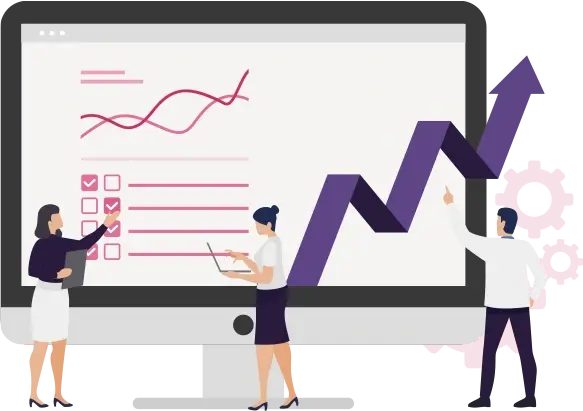 What are the offerings of SalezShark social CRM?
Best CRM software Canada allows a company to communicate with customers via the channel of their choice, such as phone, text, chat, email, or social media (e.g., Facebook or Twitter).
A social CRM solution Canada lets organizations acquire more excellent, actionable knowledge about consumer sentiment about their company, brand, and specific goods or services due to these interactions. The finest CRM systems can take this dynamic customer profile and put it to good use by spreading it throughout departments like customer support, marketing, and sales.
By providing the most excellent customer service, valuable features, and innovative technology in its best CRM software Canada tool, where all customer information will be centralized into one database, the SalezShark CRM software is expected to increase income.
The SalezShark Email Marketing CRM Software is extremely capable of capturing and organizing your customer data to strengthen customer connections by keeping connected with customers, increasing profitability, and streamlining sales processes to achieve your company goals.
SalezShark social CRM Canada helps you speed up the sales process by selecting the leads that are most likely to convert into sales. It may also help the marketing team discover new market segments for social CRM software Canada and create customized, hyper-targeted marketing campaigns and promotional offers across various social media platforms.
You may conduct social media integration, such as combining social sites like Twitter and Facebook with your social CRM software Canada via plugins and, therefore, improve your CRM's functionality. Because of the interdependence of multiple divisions, good communication is critical to ensuring that work is completed on time in any firm.
Whether marketing, sales, or customer service, every team can now remain up to speed on customers' actions thanks to real-time data connected to each customer's profile, thanks to a SalezShark social CRM Canada deployment.
Every department will be aware of each customer's current condition and will be able to act accordingly. Keep track of what consumers say about your company's product and if they want it changed. Customers nowadays, with their access to large amounts of data, know what sort of goods they want to buy in the future, and their online behavior reflects this.
Social CRM software Canada technologies will enable you to see into the future and design items that customers would not anticipate seeing on the market shortly. Social Customer Relationship Management software is the best CRM software Canada. It will provide real-time data on customers' feelings and sentiments to your customer care staff, allowing you to offer and provide more tailored customer service.
"Stay competitive with
social CRM software Canada."
Integrate your CRM with social media to win more customers in less time.
Time to invest in the best Social CRM System
The influence of social CRM Software Canada on the commercial environment has been enormous. Businesses must invest in Canada's best CRM software to stay competitive, which gives unmediated and unfiltered data that cannot be acquired elsewhere.
SalezShark is a cutting-edge platform that aids businesses in their sales and marketing efforts. Its 'Relationship Cloud' differentiates it from the crowded traditional SalezShark social CRM Canada market. Itis is the best CRM software Canada that focuses only on operational automation of sales processes, leaving salespeople to spend time inputting data and feeding information.
The Relationship Cloud from SalezShark provides an intelligent mesh of relationship networks to make it simpler and faster to interact with prospects, identify their personality attributes, and supply them with customer information to perform better prospecting and maintain client connections. SalezShark provides salespeople a reason to love SalezShark social CRM Canada solutions by introducing a compelling function.