SalezShark CRM was created with a singular belief that sales and marketing should be affordable and intuitive. Therefore, we at SalezShark provide our CRM sales tools for less than 90% of the cost of our biggest competitors, with all the same features! In other words, you get a CRM tool that is just as powerful, but much more affordable. Don't believe us? Take a look for yourself: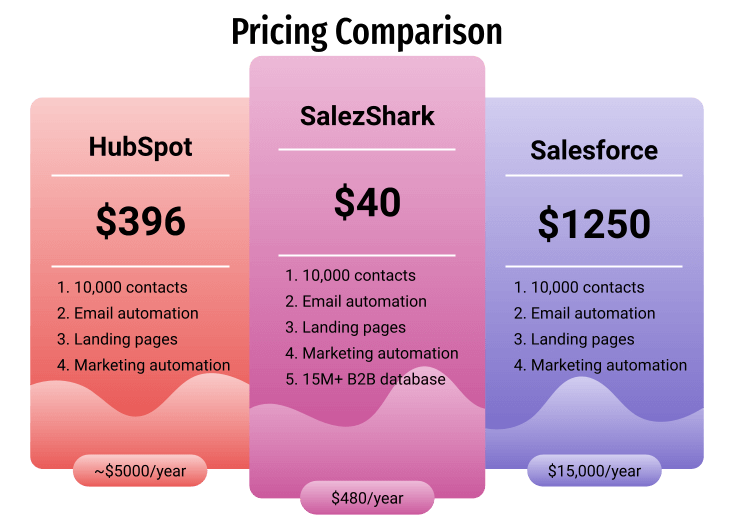 SalezShark CRM for Sales Automation
We at SalezShark believe that marketers and sales experts should spend the bulk of their time creating engaging content and/or building lasting relationships. With SalezShark CRM's AI engine, you can automate away all that grunt work, such as keeping track of leads, assigning demos, personalizing emails, and much more. You can even custom create the dashboard to see important KPIs, such as customer lifetime value, opportunities won, top sales performers, lead conversion rates, etc.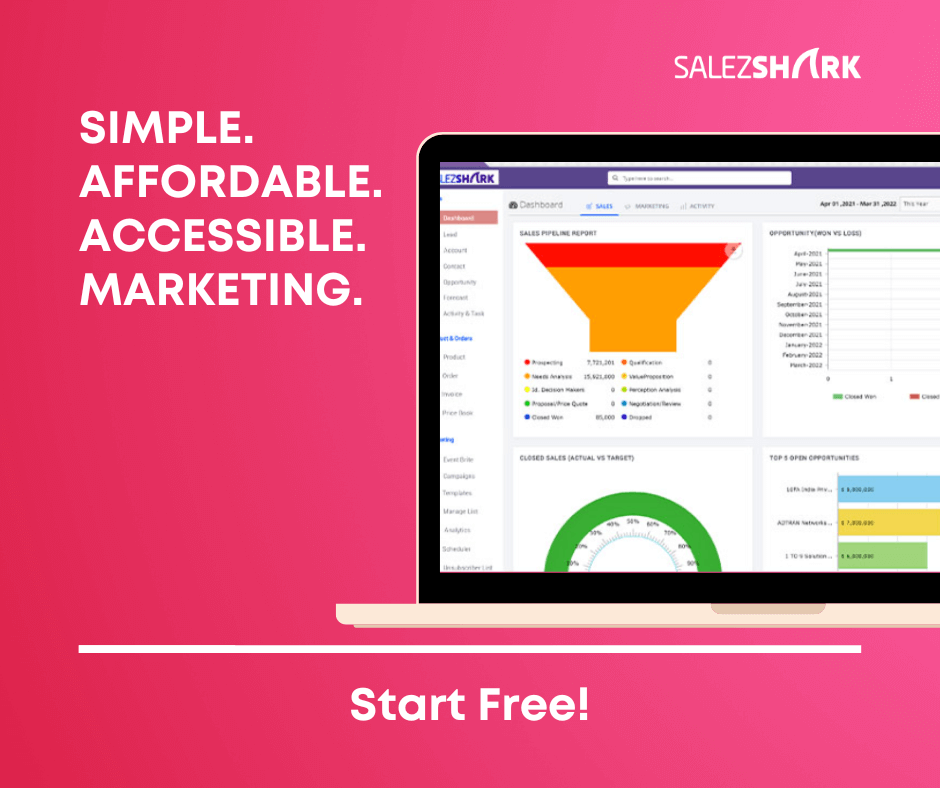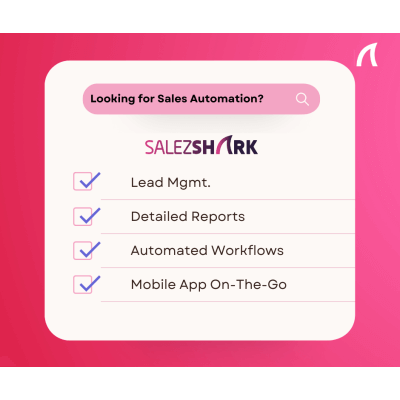 Wait, perhaps you want a CRM with custom features for your business
We got you! SalezShark CRM also offers enterprise solutions for everything from email marketing and SEO optimization tools to lead generation and sales management. Just get in touch with our development team by clicking the button below and request a custom solution. Tell us what you need and we will custom-build it for you!
Don't get stuck with complex systems
Provide your sales team with a CRM they will actually want to use
Four-fifths of senior executives reported that their biggest challenge is getting their staff to use the systems they had installed. This is because most of these systems are unnecessarily complex and tedious. We mean try sending an email to a new contact right away using other CRMs. Won't happen without going through a tedious contact creation process! But with SalezShark, it's possible to actually get more work done with less time by using our automation tools that remove friction from sales processes, such as gathering contact information from LinkedIn using our AI powered chrome plugin.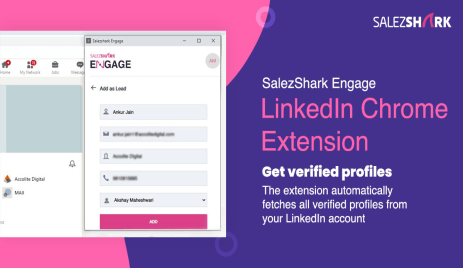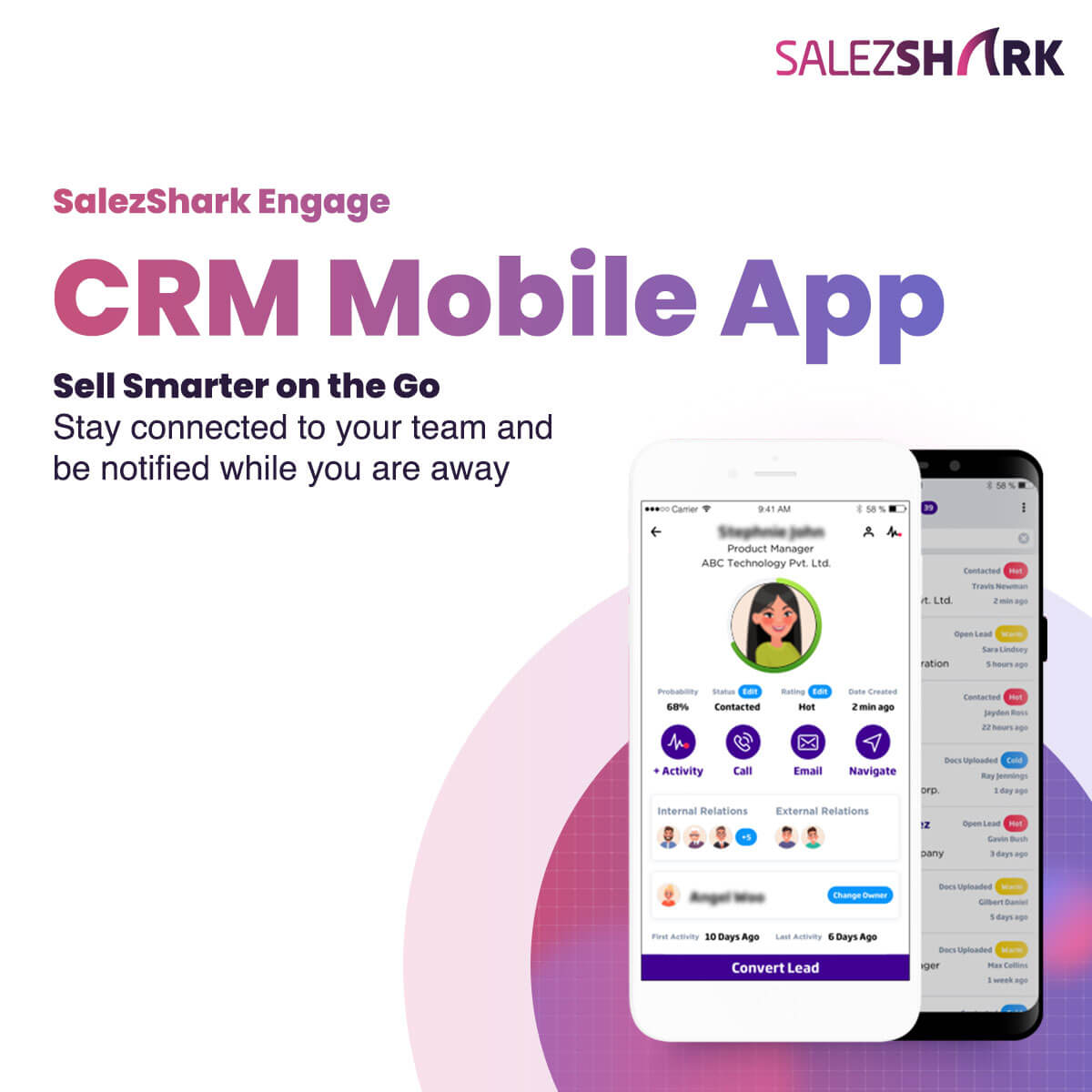 Never miss a beat with our on-the-go app
The sales reps can use our complimentary on-the-go app to receive real time updates regarding new leads and contact them right away on their turf, be via email, call, or text.
FAQ:
Put simply, Customer Relationship Management (or CRM) is how a company keeps track of its network, and any software that helps companies do this is called, you guessed it, a CRM tool.
CRM tools help companies manage all their marketing, sales, and customer service activities from one or (in case of standalone products) a few centralized locations. This is further optimized by offering automation tools that remove tedious task management and lead tracking grunt work to allow companies to focus as much time as possible on building lasting customer relationships.
While not a necessity, research shows that over 90% of businesses with over 10 employees use CRM tools. However, beware as not all CRMs are created equal and they vary on a number of fronts from pricing and features to their complexity. We wrote an entire article about this on our blog, so feel free to read it.
Contact management system
Email marketing tools & analytics
SEO tools & landing page builder
Sales & lead management tools
Integrations
Automations (scheduling, email personalization, DRIP marketing, etc.)
Task management
Detailed reporting and analytics
During a subscription, our clients have the option to upgrade their plan to a half yearly or annual subscription.
Yes! We understand that you might have some specific requirements based on your business process, so we'll assist you with product customization as well. Just get in touch with our development team by clicking the button below and request a custom solution. Tell us what you need and we will custom-build it for you!
Nothing! You can start with a free trial, and if you don't like it, you don't use it. But after over 7 years of hard work and tons of industry awards later, we are confident that you will love it. If anything is wrong, feel free to contact our 24/7 customer service team.