Small business CRM systems
for startups
Though, the core of CRM remains the same for both large and small organizations, SalezShark best CRM tools for startups have some unique features. Cost also plays a prime role in selecting the best CRM software for startups. Small businesses do not have a dedicated team to evaluate the software, unlike large enterprises.
Finally, complexity and software implementation time play a vital role in the final decision for startups. A free CRM for startups may not have a custom implementation team. That's why a highly flexible CRM for startup companies just like SalezShark is required. As a result, a cloud-based best sales CRM for startups minimizes operational hassles.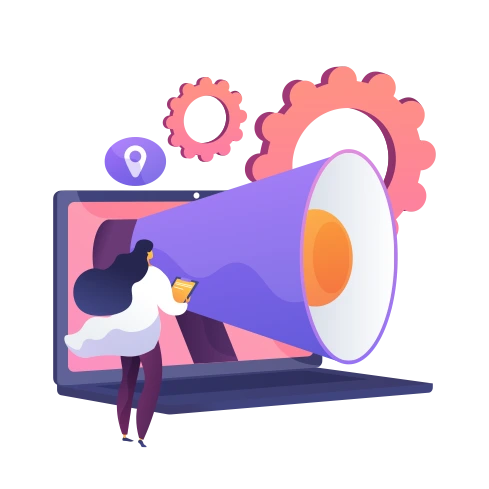 Though your customer base is small, no employee can track the record of every customer interaction. At SalezShark, we believe that small and medium businesses should make use of the right technology as a force multiplier to push their revenue. This cloud-based CRM for startups balances the sales field for small businesses.
Since it is a cloud-based best CRM system for startups, it can elevate your business growth and revenue faster. You can quickly access features from its CRM startup app without adding costly infrastructure. SalezShark upgrades CRM for startups for instant implementation as soon as they will be available without any disruption.
Using the available data related to your leads, prospects, and existing customers, stored on a single startup CRM platform, anyone working in your organization can access the latest customer information without accessing outdated spreadsheets. You must ensure that your salespeople have the fastest access to the information they require especially during customer meetings. SalezShark CRM for startups is mobile-friendly, helping your team to use the stored CRM data on any connected device, anywhere and anytime.
Along with this, SalezShark free CRM for startups helps its customers boost their sales with less investment and manpower. The reason lies behind this is its sales and marketing automation suite which makes it easy for employees to accomplish desired goals in less time. Many customer service benefits exist in the best CRM for saas startups. Our best startup CRM systems help to form healthy and stronger relationships with both existing as well as new potential customers, close sales deals and accelerate your business growth.
Intelligent SalezShark marketing automation focuses resources on the tasks that can enhance the value of your products and services. While a CRM platform for all B2B data to build healthy relationships across different marketing channels like email, social media, and advertisements. Key features of the best CRM for a startup are mentioned below:
● Sales Automation
● Marketing Automation
● Customer Support
● Mobile & Social Support
● Customization
● Integrations
Searching for the free CRM for startups?
Gain more insight into your business with the right CRM startup.
Benefits of best CRM for startups
The best CRM for B2B startups shows a well-defined path for your startup to organize contacts, discover your customers, prepare reports, and save your money.
When it comes to selecting a free CRM software for startups, the first factor you should expect is simplicity. Fortunately, there are many CRM solutions for startups with intuitive UX that require minimal training and ease of access to information. A well-designed user interface ensures your entire team uses it.
Your CRM for startups includes highly advanced features such as sales automation, marketing campaign management, sales forecasting, and CRM customization features. It will allow you to tailor the best free CRM for startups to satisfy specific business requirements. To modify opportunity and contact fields, the best CRM for startups is very helpful.
When you buy free CRM software for startups and you don't have your IT team, then you must choose the best CRM for startups to be backed by a great customer service team to ease the product's learning curve, resolve technical issues, and answer your nagging questions.
Better collaboration & transparency
Collaborative CRM makes it easy to accomplish sales tasks better irrespective of device. They make your entire team better by making real-time information about customers, leads, deals, and projects available for quick customer interaction. By centralizing customer data from different communication channels on a single platform, you can offer customer interactions that cut across any single team function.
Increase efficiency & productivity
Best CRM for startups productivity makes it easy to stay on task, informing you to send a follow-up email, offer a detailed customer purchase history, and track deals through the sales pipeline. They can recognize a fresh sales opportunity and keep track of existing opportunities by amount, stage, month, and the probability of success. The requirement for face-to-face meetings is also minimized as well as redundancies are wiped out. Therefore, service costs will also fall.
Helps to get organized
CRM applications simplify various business operations, centralize customer interactions, run sales, and marketing processes, and reduce all service and support efforts in a single place. You can also organize teams and different tasks to improve visibility as well as organizational transparency.
The CRM for startups can be easily integrated with email clients like Gmail, Outlook, social media, and other digital tools to enable data to flow into this unified platform. When all your customer information flows into a single source and is processed in-house, everything will be better organized.
Increase revenue & profits
Best CRM for startups helps elevate revenue by running business processes and automating task management, freeing you to aim at building customer relationships. With better customer relationships, you can improve your sales conversion rate, earning more profit for your business. Analytical tools let you cleanse every aspect of the sales cycle and revise your strategies depending on various visible patterns.
Lesser dependency
With an all-in-one CRM startup platform, you can easily access your customer information, and gain full visibility of every project and task. It will allow your team members to operate more autonomously with the least effort. There will be less flipping between different apps, and less waiting time for your teams to respond to customer messages.
Why do startups need a SalezShark sales CRM?
Spreadsheets, phone systems, email clients make up the bunch of tools essential to grow startups to run their day-to-day sales activities. Shuffling these tools during a hectic schedule can make your sales reps exhausted, falling down the overall team's productivity. To run your startup in the nimble and fastest manner, sales employees require a single tool just like SalezShark sales CRM software for startups to get more quality time to sell.
It can store your contacts, send and track emails, make calls, generate reports, and get a clear picture of your sales pipeline. This implies that while your sales reps target winning the next sales deal, you can stabilize and scale up your startup to max heights.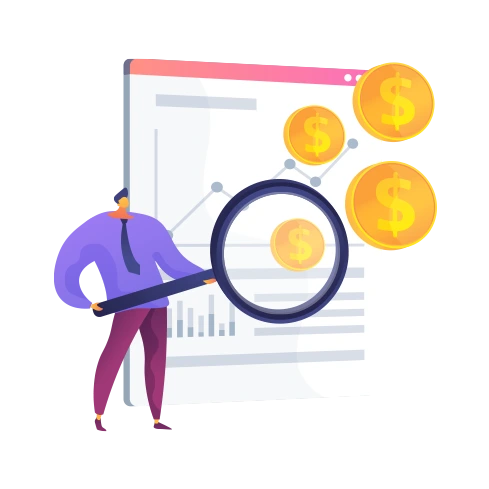 Accurate sales forecasting
This CRM platform offers sales CRM features including automated sales forecasting, that increases the probability of deal closing. Also, it gives you accurate sales estimates to orient your operational resources around different customer segments and get the best results.
Automate & track your sales
SalezShark CRM tool allows you to define highly accurate KPIs, identify criteria for lead qualification, build sales pipeline stages, and figure out specific actions the sales team should take at any stage of the pipeline. It also enables you to build a notable sales cycle, track deals visually from end to end, and automate sales processes. Sales automation smartly aligns all your priority tasks for agents, automates sales emails, sends follow-up notifications, and ensures that potential sales can not get slipped through the cracks.
Reporting of sales
Sales reports provide comprehensive views of your highest potential customers, the right sources where your leads come from, customer motivation for purchasing your products, sales pipeline pain points, and many more. You can even keep track of certain metrics such as email sent, quota attainment, number of meetings, type of deals closed, and number of deals closed.
Cross-team alignment
The SalezShark best free CRM for startups lines up your business's information fiercely improves visibility for your entire sales team. Sales employees in real-time can communicate with in-app chat features, access individual case files, leave notes for one another without the need to reach out. This is how cross-team alignment is maintained using this CRM.
Manage contacts data
This CRM for startup companies pulls in contact information from multiple channels like live chat, social media, company website, phone, web forms, notes from face-to-face convos, purchase records, and more. The SalezShark Contact management tools combine all the necessary information into one centralized system, including contact numbers and email addresses. Therefore, you can form a complete picture of customers, leads including everyone in your startup.
What startup problems does SalezShark CRM software solve?
SalezShark CRM for startups and small businesses helps them to acquire more customers and close more sales deals.
Being a startup, we built SalezShark sales and marketing automation software that is flexible as well as results-oriented.
The main idea behind SalezShark is its simplified sales pipeline. Its business intelligence team realized from their personal startup experience that a sales pipeline is not only fruitful for contact as well as sales management but also solves many problems startups usually face.
SalezShark aims at your sales pipeline along with the activities you have to do to move your leads to the next stage of the pipeline. You will get remarkable focus on the hot leads and you will always follow up with your leads on time. Some pain points a CRM for startups help small and medium businesses with:
Workflow Management
Organizational information is both fragmented and inaccessible. That's why an enormous amount of data is rendered useless. The next benefit of using SalezShark CRM for startups is its central data access point that helps in workflow management. Not only this, but also you can easily update customer data. Consequently, every sales information will stay up-to-date. All these factors will help in an organized, efficient, and simplified workflow.
Slow Growth
Yes, the SalezShark CRM software can impact different business growth levels. Usually, an ineffective sales funnel is blamed when anything goes wrong in lead management. The best CRM tool integrates the funnel resulting in an enhanced lead conversion rate. Is this the magic? It happens when your team receives a customer call then after the CRM will keep track of every single customer interaction with your business for future reference. It enables an easy search history and task follow-ups by storing the customer's data.
Social Media Insights
Everyone is aware of the power of social media which can improve your brand visibility as well as revenue. Many organizations lose out on crucial client conversations on their social media channels. The best CRM for startups can be integrated with different social media platforms to better analyze customer requirements to increase lead conversion and thus your brand awareness.
Customer Success
Customer success is termed the process of offering the most accurate solutions to solve your customer queries by predicting them. It is also a very important step to personalize your customer relationship journey. This kind of strategic planning will improve your customer loyalty, satisfaction, and retention. Consequently, it will automatically increase your business revenue. The methods used to accomplish customer success typically consist of laying out the best consumer experience, cross-selling, and up-selling. This startup CRM will elevate your collaborative effort between the sales, support, and product teams.
Customer Service
Customer service is defined as the best support your business provides to your customers before and after purchasing your product. But this becomes time-sensitive since it includes technical support and builds a powerful knowledge base. There exist multiple methods of offering highly preferred customer service including phone support, live chats, email, and even social media. Customer service is considered an essential component of developing brand loyalty to improve your status in the market.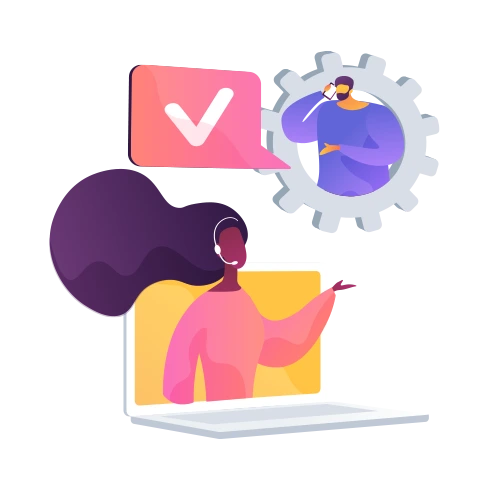 Gain more leads & close more deals with
SalezShark CRM Startup Software