What types of data does the SalezShark CRM database handle every day?

Personal Details
This section of data includes name, contact details, company details, and location.
Customer interaction record
Do you know what is a Customer (CRM) Database? It is a centralized system to store records of all customers interactions including phone calls, email chats, tracked data during website visits, or any other touchpoint. The SalezShark CRM Database Model helps to analyze customer interactions to draw out important insights from them. It maintains sync between the entire team and your customers.

Lead Source
Do you also need to identify the source of your lead? Using the source information coded in the URLs, the SalezShark CRM database systems identify the lead source whether it's an email campaign, social media, organic traffic, etc to gather more information about it.

Purchase records
The assisting CRM modules of the CRM database explores different patterns in customers' purchasing history. This helps the marketing team to build useful insights to gain new customers.
SalezShark CRM Database Brings
Multiple Selling Opportunities
Get strong business proposals to close more deals, gain more customers, and build a brand image
of your business in the market using the advanced features of the SalezShark CRM database.
How to unlock the intensity of your customer data
using the best CRM software for 2023?
In this mobile age, customer relationship management software can be accessed anywhere and anytime. The SalezShark best CRM software for 2023 has a comprehensive CRM database that exposes a large amount of customer data to different B2B companies. We know that customer data is an important resource for any business to outperform its competitors over the long duration. A CRM database system is the heart of CRM that encompasses all the customer data that you gathered, recorded, and analyzed via different customer relationship management programs. The SalezShark CRM database systems sort data into three categories known as operational, analytical, and last one is collaborative.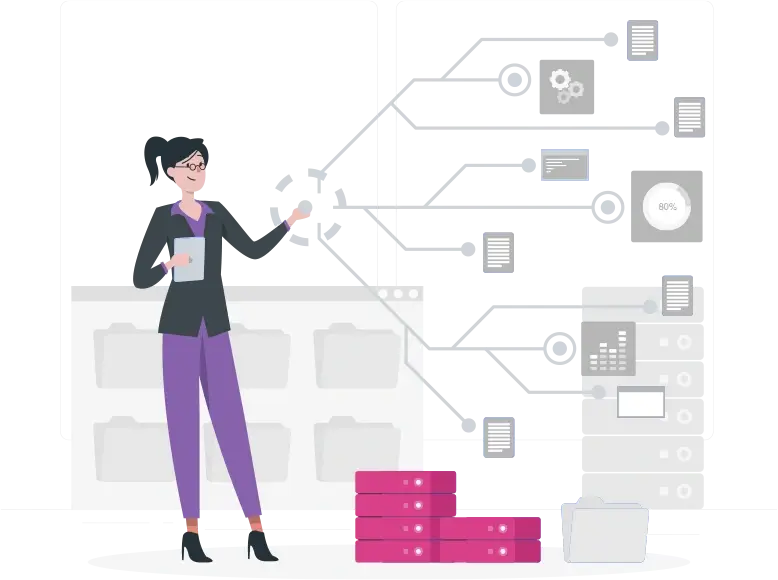 Lead Generation Tracking via
SalezShark CRM database
Whatever information you gather using the SalezShark CRM database, it will allow your company to address the requirements of your customers and fulfil their needs in the right manner. You can improve your sales productivity by tracking lead generation to retain them as per your permanent customers. Building a CRM like SalezShark best CRM software for 2023 involves prioritizing your right leads as they move through the sales cycle. Hence, you can increase customer retention rate and close more potential deals in a short period of time.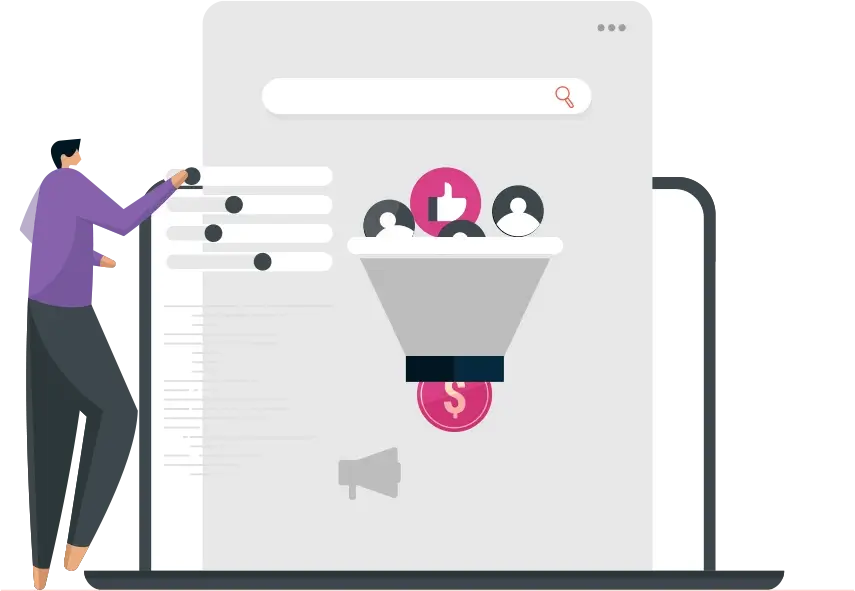 Campaign Management using
CRM database model
An accurate customer data is useful to initiate, implement, and execute the drafted campaigns. You can run your marketing campaigns from internal processes to external marketing which will follow some specific steps to meet a specific business goal. You can easily manage your entire workflow by tracking the customer data within your customer database software. This way you can create a new campaign concept executing through various phases like building, testing, deployment, as well as measurement.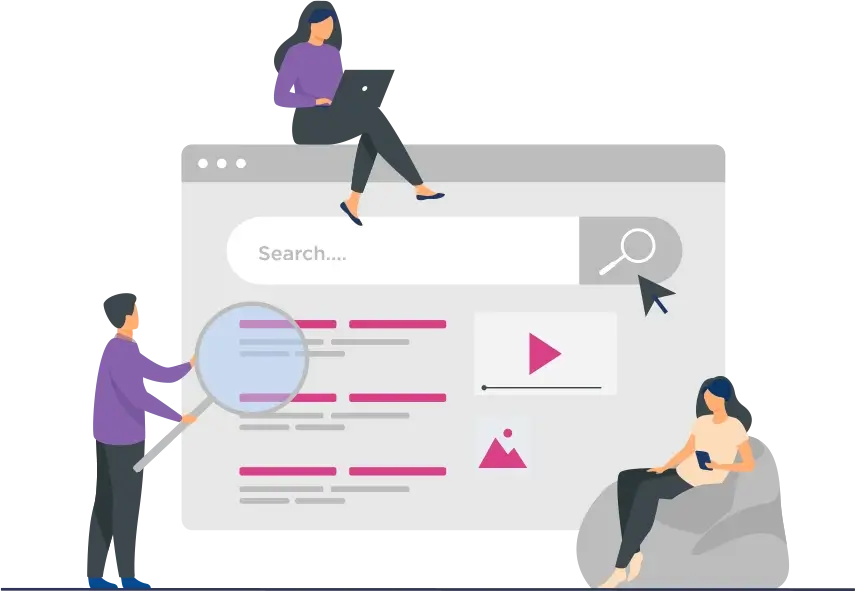 Why should you think about purchasing
the SalezShark CRM database?

Customer segmentation
With SalezShark CRM, make customer connections stronger than ever! Segment your customers for better communication and targeted messaging. Build dynamic segments to identify accounts you haven't connected with in the past month. Get started now - fast & easy segmentation awaits!

Customer database analytics
Unlock potential with your customer database! Analyze data to identify the customers who will supercharge growth. Monitor performance metrics easily and accurately using SalezShark CRM Dashboards for a successful future.

Socio-demographic data
Unlock unprecedented customer insights with a clear crystal view. From meeting and storing info such as company size, industry and more - you can get to know your prospects better so you can personalize communications they won't forget!
Get more qualified leads
Unlock your business's growth potential with SalezShark CRM! Reach out to qualified leads faster and increase the possibility of closing deals; target buyers who have the power to purchase, using cold calls and emails - streamlining success. Don't miss this key opportunity: engage relevant companies in a personalized way today via SalezShark!
Highly targeted sales
Get ready for more target-focused sales! Unlock the power of SalezShark CRM to supercharge your email marketing campaigns and make sure only relevant buyers get those messages. Supercharged emails = improved open rate + higher chances of success – what's not to love? Try it now!
Get sales measurable
Don't let the effort of your sales and marketing team go to waste - ensure their database is clean, up-to-date, and accurate for measurable success. Monitor open rates, click rates & subscription/unsubscription numbers with ease – helping you stay one step ahead in terms of forecasting!