Integration with different applications
Cloud-based CRM for the automotive industry should be flexible and support third-party integration in just a few clicks. Which increases its accessibility, and you don't have to be an IT expert to use it. API leads to quicker and higher connectivity and also saves your valuable time. Integration with other applications ensures that you don't have to change your previous work process. It also makes your employees comfortable while using the new application. This also increases and maximizes sales and revenue.
CRM for the automotive industry makes tracking easy and comfortable. It helps you cut your expenses and provides better communication with team members. Your sales representative can update customer information through the mobile app. With automotive sales CRM integration with third-party applications, the power of your automotive CRM software increases.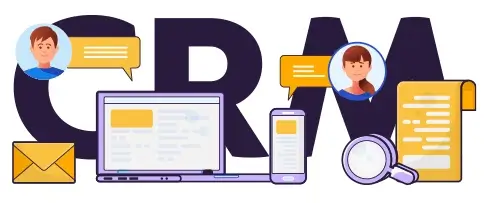 Optimize social media platforms
Social media has a significant impact on the automobile sector. Today, around 70% of people's purchase decision is influenced by social media. People use the internet to learn more about the features and technology of cars and bikes they like. Another excellent reason for using social media is that it lets you use various demographics to target your audience. Otherwise, it is not possible with traditional advertising methods. When you use CRM for the automotive industry, you can optimize your social media profile. It also helps you optimize your ad campaigns to give you the best return within your budget. Through the best automotive CRM software, you can use all social media platforms from one place, making them easier to handle. You can also connect with your customers across various social media platforms and solve their queries in real-time.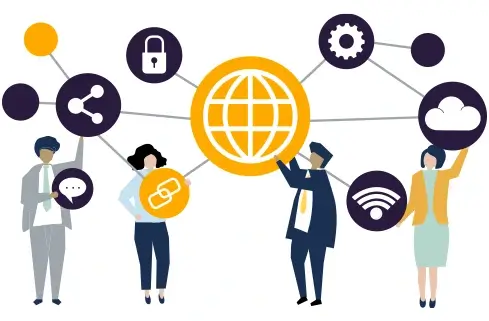 Latest trends in automobile CRM
Technology will determine how a customer interacts with you and buys from you in this century. Digital transformation is the future as it will open a new and effective mode of communication between the dealer and customers. That will enhance the customer experience. Today, the relationship between you and your customer is the heart of the dealership. Therefore, your automotive CRM companies should simplify this communication while letting you track the key metrics.
Your SalezShark CRM provides all-important KPIs that help you meet your business goals and objectives. Your SalezShark CRM is simple, can be customized, and use intelligent technology. SalezShark automotive sales CRM provides unrestricted access to you and your clients to access the service agreement and other data.
CRM in automotive should notify them of progress and provide sales staff with graphical indicators to guide them.
Customer support plays a vital role in overall customer satisfaction in the automobile sector. Therefore your support team must have quick access to customers' details. Also, the data must be reliable and accurate. Compatibility is another important feature that your CRM for the automotive industry must have.
The SalezShark CRM is a leader that helps you provide world-class after-sale service to your customers. It comes with many features designed to make the task easy for your team like it can record the communication between you and your staff for future reference. This quick response from your team will make your customer happy and make him feel important. A CRM also helps in providing personalized services to your customers.
Maximize your sales and Revenue
with Automotive CRM
Integrating SalezShark with other tools also increases and maximizes sales and revenue.
Role of automotive CRM in the Automobile sector
A CRM is like a lifeline for a dealer. In this competitive world, It helps them keep track of customers' needs and monitor their progress in the sales funnel. At the same time, it allows them to capture new leads that have a high potential for conversion. Automotive sales CRM helps the sales team to nurture these leads by providing them with the correct information. That can spike the transformation and make your business more efficient. Automotive CRM companies also help businesses make their marketing strategy, enabling them to stay distinctive from other competitors in the market.
It is essential to design marketing strategies depending on the consumer's needs. SalezShark keeps all information vital for business growth lucrative and straightforward or organized. This information then can be accessed by any of the team members.
Future CRMs will help dealers build a solid and close relationship with customers. It will empower the sales and marketing team with information and data to perform their roles more effectively. The future automotive CRM will come with advanced contact management, detailed reporting, and more customer insights. With Integration with mobile, the Future CRM will be all ready to assist the sales team even on the go.