Automate daily workflows with SalezShark B2B CRM solution
SalezShark B2B CRM solution plays a pivotal role in automating repetitive, time-consuming, and tedious manual activities. How? Let's say you want to send 5000 emails per day. Are you going to sit down and write 5K emails per day? No, you are not!
SalezShark provides prebuilt templates, scheduling tools, and in-built spam score checkers to ensure your emails are sent to the write targets at the right time. Furthermore, our email domain reputation means that your email will end up in the inbox over 95% of the time.
Capture leads effectively & quickly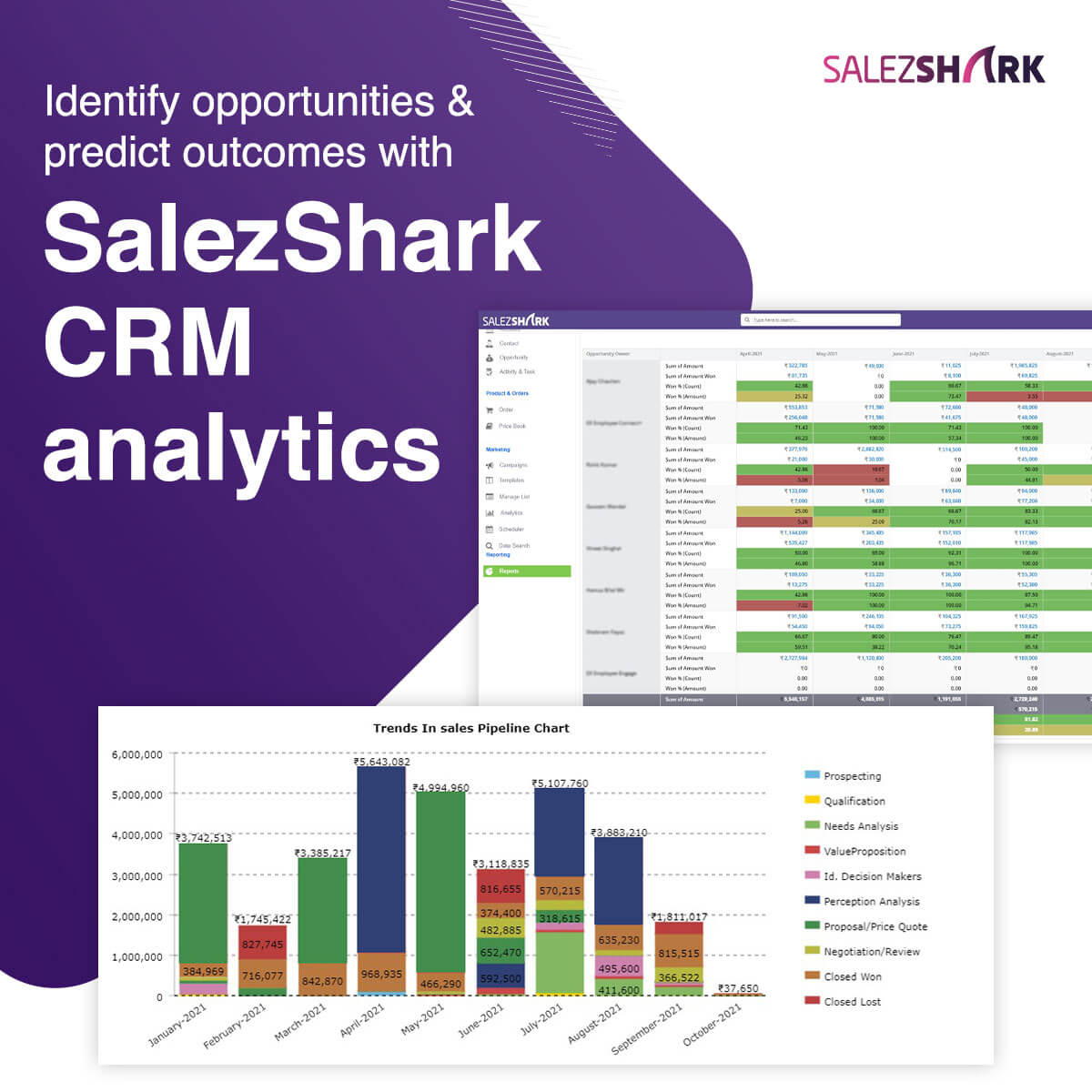 SalezShark B2B CRM solution will allow you to automate the lead capturing process, saving you tons of time and gruntwork. By integrating the CRM tool across your website and social media channels in 5 easy steps — or getting in touch with our 24/7 customer service team to do it on your behalf — you can track customer traffic and capture leads into the CRM instantaneously. You can even use our comprehensive sales reports, which provide data on lead source, lead status, customer value, etc. to optimize our sales and marketing campaigns.
Omnichannel Marketing Tools
Optimize our marketing efforts by leveraging our custom designed CRM software tools. By integrating our domain, website, and other marketing channels with SalezShark, you can also get access to data-driven intelligent insights on your target audiences, existing customers, as well as in-depth reports on their buying preferences, trends, behaviors, and contact information.
Scale Those Sales!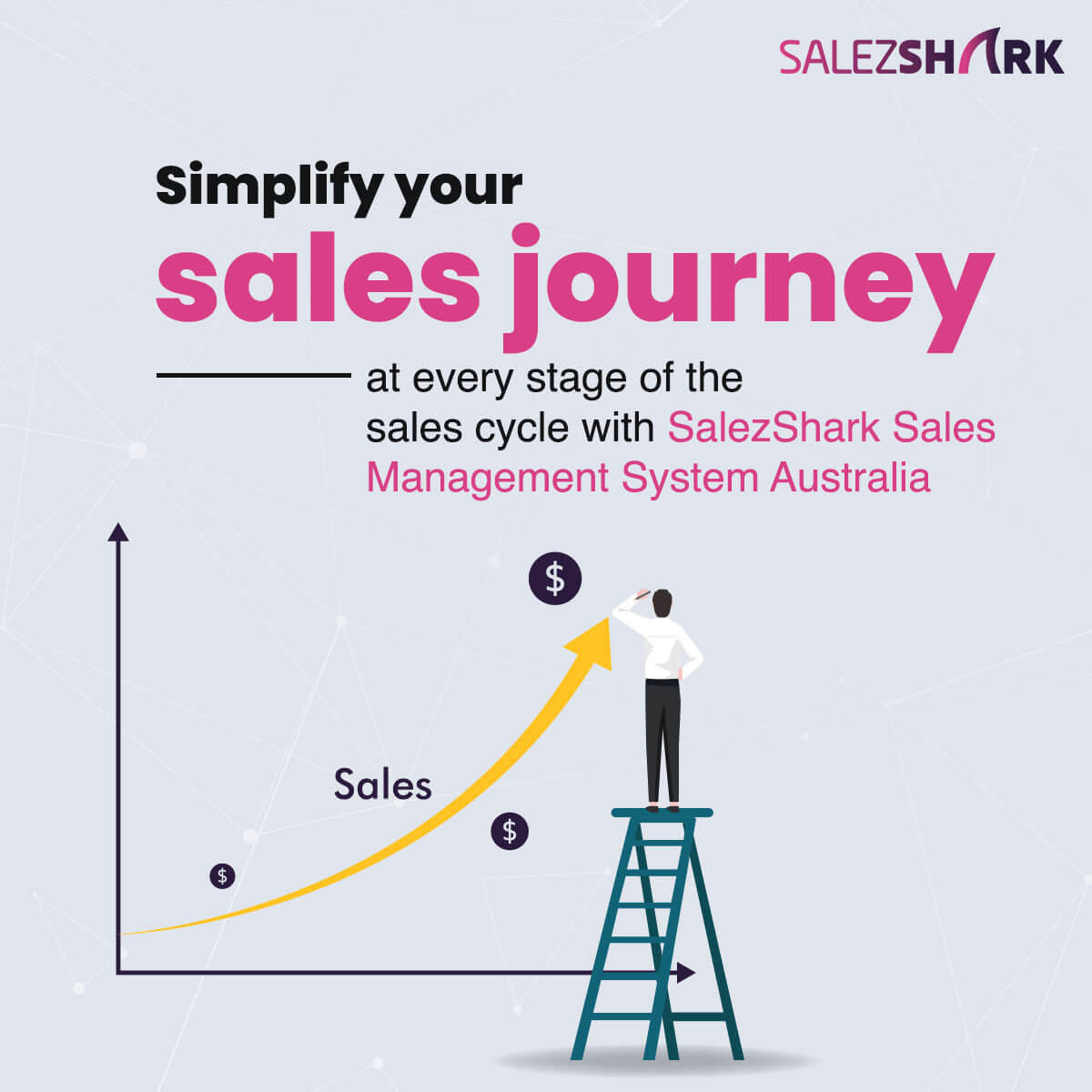 Our B2B CRM software can also help your sales process by automating and performing two key functions:
● Sales team accountability
● Task management
● Forecasting
SalezShark B2B CRM solutions allow team leaders and managers to track their sales team's performance by tracking important KPIs (key performance indicators) such as leads converted, total customer value generated, lifetime sales, etc. You can also see your sales team's lifetime interactions with the leads, as well the latter's status across the customer lifecycle. Finally, the team can come together to use the historical data and reports to create forecasts to troubleshoot problems, set goals, and plan ahead.
Get more leads in less time with SalezShark B2B CRM solution
SalezShark CRM enables you to capture & manage all leads together on its unified platform coming from multiple sources. It connects all leads to the CRM coming from multiple sources like via social media portals & landing pages that saves a lot of time and enables you to connect with all leads in one go rather than connecting with leads individually on different platforms. Once your leads are captured it also helps in contacting the leads. It saves a lot of your time by automating the telephony process. It enables you to make calls to leads and existing clients directly from the system. It also helps you to keep a track of all calls by automatically recording all the calls. Hence, every call made gets auto-recorded and can be retrieved anytime easily for future reference. To build more customer engagement SalezShark CRM integrates the chat process that enables you to build and nurture strong, personalized, and direct relationships with your promising leads and existing customers. This integration helps you to address your leads' and existing customers' inquiries instantly from the system itself without logging into different chat software again and saves your time.
SalezShark CRM simplifies your 3rd party data search by integrating all the leads into your system together captured from 3rd parties sources like Gmail, Outlook, LinkedIn, and so on in a single click. Hence it enables you to search, identify & import relevant contact information of your leads and existing customers from multiple sources into the system quickly. Last but not least by deploying SalezShark CRM you can also leverage its integrated email process that helps you in automating the email marketing campaigns. It enables you to create and drive email marketing campaigns directly from the system and makes your job easy by scheduling email campaigns in advance based on different countries' specific dates and times.
FAQ:
A B2B CRM software is a customer relationship management tool that helps businesses manage their customer relationships. In addition to providing a database of B2B customer information, such as email ids, social media handles, and phone number of key business executives, a B2B CRM software can also help businesses track customer interactions, generate reports, and create marketing campaigns.
By using a B2B CRM software, businesses can improve their customer service and sales processes, and build stronger relationships with their customers.
Business-to-business (B2B) customer relationship management (CRM) software is designed to help businesses manage their interactions with other businesses. This can include everything from tracking sales prospects to managing customer service requests. In contrast, traditional CRM software is designed to help businesses manage their interactions with individual consumers. While both types of CRMs share some common features, such as the ability to track customer data and automate tasks, there are a few key ways in which B2B CRMs differ from traditional CRMs.
For one, B2B CRMs tend to be more complex, as they need to support a higher volume of transactions and often integrate with other business systems. Additionally, B2B CRMs often come with built-in analytics tools that help businesses track trends and pinpoint areas for improvement. Finally, many B2B CRMs offer specialized features for specific industries, such as health care or manufacturing. These industry-specific features can make it easier for businesses to manage their specific needs. While traditional CRMs can also be customized for specific industries, the built-in industry features of B2B CRMs can make the process easier and more seamless.
Most businesses nowadays are customer-centric, which means that the customer is always the top priority. In order to please customers and keep them coming back, businesses must establish and maintain good relationships with them. This is where a CRM software comes in. CRM stands for "customer relationship management". It is a type of software that helps businesses keep track of their interactions with customers, collect customer data, and manage customer information.
By using a CRM software, businesses can easily retrieve important customer information and use it to improve their relationship with the customer. Additionally, CRM software can also help businesses better understand their customers' needs and wants. As a result, businesses that use CRM software are able to provide better customer service and experience overall growth.
Not to put words in your mouth, but why not? But don't take our word for it, look at out 1600+ customer list.
Whether you are a Startupreneur with no customer yet and has never used a CRM system, large scale business with custom requirements, SalezShark offers something for everyone. And there's no risk at all since you can start absolutely free!
Do you wish to know more?
Allow our CRM experts to guide you