Enhance Productivity
SalezShark email integration in CRM leaves no stone unturned when it comes to improving the productivity of your email process. It connects your email inbox to the SalezShark account and also aligns your calendar and existing conversations with customers automatically. It automatically records and maps all sorts of customer emails and responses that help in the future if any reference is required. It helps you to automate email campaigns where you can schedule email campaigns and once set automatically send emails, and record your customer responses, all from a SalezShark platform. Hence you save a lot of time by avoiding the need to switch between your email inbox and CRM and also you become more productive and can focus on core sales.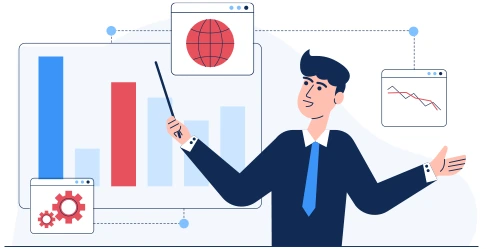 Capture leads effectively
Mostly it has been observed that capturing the leads from emails, especially manually is the most crucial task. It also consumes a lot of productive hours and often causes a huge dip in capturing good leads due to human-bound errors involved. Apart from this, capturing leads by accessing every email individually consume a lot of productive hours and also invite human-bound errors. In such a scenario you must use SalezShark CRM email integration that automates your lead capturing process. In a few clicks, you can capture leads through email campaigns by using SalezShark. Just by single sign-in on SalezShark CRM you can capture and consolidate all the leads into the CRM coming from various email campaigns.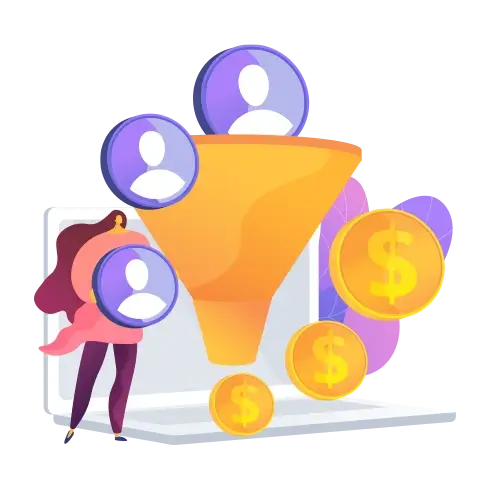 Design automated email workflows
As we know now that SalezShark email integration CRM Canada simplifies the process of capturing leads but that's not all. It also automates your day-to-day various email activities. Creating and sending mass email campaigns and follow-up emails to every customer manually can be time-consuming and frustrating. Moreover, it also leaves room for errors. Hence to avoid such issues, you need to have strong and robust email integration CRM like SalezShark that automates your email process completely. By using this CRM you not only save time but also accelerate the productivity of your team which leads to better customer communication and sales.
SalezShark email integration CRM Canada automates your email activities by allowing you to create automated responses to all sorts of emails you receive from prospects/customers. During lead nurturing there are few emails by customers that need to be addressed on priority as they land into your email box; to make this process smart and quick SalezShark CRM enables you to create automated responses to such emails. Hence, whenever any new email from a prospect or customer enters into the system, SalezShark CRM email integration acknowledges that email instantly and sends an automated response to a customer/prospect that matches their need.
Apart from setting-up automated workflows for follow-up emails, SalezShark CRM also helps you to set reminders and notifications to send email campaigns for any specific date to any specific set of the target audience. It enables you to schedule multiple email campaigns in advance for any specific date, event, based on any geographical location, time zones, etc. Hence, by doing so you never tend to miss sending emails to customers/prospects at the right time which later helps you in improving the performance of your email campaigns involving better open rate, click rate, and subscribe rate.
Drive email campaigns effectively & effortlessly
Get SalezShark CRM Email Integration
Nurture & convert leads
When it comes to nurturing the leads then it is considered to be one of the most difficult tasks as it needs to be driven seamlessly be establishing strong and constant communication with customers. Mostly, sales executives find it a herculean task and miss the opportunity to establish seamless communication and relationship with prospects and existing customers. Lead nurturing demands you have a lot of patience and makes prospects/customers curious to know more about your business and take interest in buying your products & services. To make lead nurturing effective you need to have a strong email follow-up strategy that helps you to be in regular touch with your prospects and customers. SalezShark CRM helps you in this by not only automating your follow-up emails process but also helping in creating multiple email campaigns in a few clicks. It enables you to create personalized emails and by that we mean to say that in mass email campaign creation while sending emails to the individual customer, your emails will be received by your email recipients with their first name that adds a touch of personalization into your mass email campaigns.
The creation of multiple personalized email campaigns in SalezShark CRM is easy and quick because it offers a wide range of email template galleries, where you can select highly customized and ready-to-use email templates and can create and send multiple emails to leads/customers in no time. Lead nurturing requires you to educate your prospects/customers on your business products and services and generates curiosity among them to buy from you. To do this effectively you should be in regular touch with your prospects/customers by scheduling sending rigorous follow-ups emails. As we know, "out of sight is out of mind", so to be always in the eye of a customer constantly you should plan and schedule follow-up emails in the SalezShark CRM and can set reminders for follow-up emails. Hence, you can build seamless communication with prospects/customers and enhance the opportunity of lead conversion.
So, if you are willing to take your business to next level and want to scale up your sales in no time, choose SalezShark email integration that improves your email process and expands your reach to the desired target audience. Not only this, but it is also affordable and customizable based on your business & industry requirements. It promises to offer the utmost safety of your data by keeping your data safe on cloud-based CRM with easy accessibility on mobile phones as well.