Why Landing Page Converts More Than a Home Page

Last year's, was my fourth Christmas out of the past five away from home since I moved to Delhi and I was homesick. I was driving past a road when I saw a huge billboard that read "Holiday Homesick Blues: Treat yourself to a homey Christmas. We are serving a traditional five-course meal with house wine and complimentary goodie for the kids from Santa." The visual transported me to a scene from my childhood. No questions asked; I drove straight to the restaurant.
Conversion!
The billboard here is the landing page of the restaurant. Unlike the menu- which is the homepage of the restaurant, there are no distractions on the landing page. It informs customers of a specific offer and there is only one action to take, and that is conversion. That is the beauty of a landing page; it substantially increases the chances of conversion.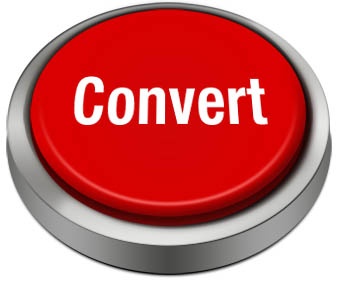 Homepages, on the other hand, are like the front door of your home. These pages are for leads in the awareness stage. The goal is to emotionally connect with visitors and direct them to either convert or move directly through your site.
Today, most businesses spend a major chunk of their budget on trying to drive massive amounts of traffic to their websites through Sales Automation, PPC ads, social media, and email marketing. These techniques usually result in a customer landing on the company homepage. This is where managers fail. They tend to forget the most important part of lead generation, which is conversion. When a consumer is directed to the landing page, it helps convert the traffic into qualified leads. Landing pages are all about positive ROI.
Easy lead generation
Landing pages drastically improve your lead generation efforts. You could capture leads at a much faster rate simply by sending them to targeted landing pages. Whether you're asking for contact information in exchange for a free white paper or demo download, a targeted landing page will help you convert prospects.
Collect essential information about your prospects
Your marketing and sales team collect valuable information, every time a visitor fills a conversion form. This essential information can help understand marketing personas and what kinds of visitors your website draws in. Hence, these customer insights provide a baseline of information about a lead before your teams reach out to them.
Better metrics that drive effective Sales & Marketing strategies
A landing page creates a data asset for your marketing campaign. Teams can gather valuable insights into your marketing performance simply by tracking and analyzing the metrics associated with the landing pages. These include information on how your various marketing offers compare, how visitors and leads are converting on your landing pages over time, and more. These powerful insights can contribute to better, optimized marketing campaign.
Ultimately, landing pages not only enable you to generate new leads; they also allow you to track reconversions of existing leads, which can help you to identify which prospects are more engaged with your offerings.