The best Black Friday Offer 2020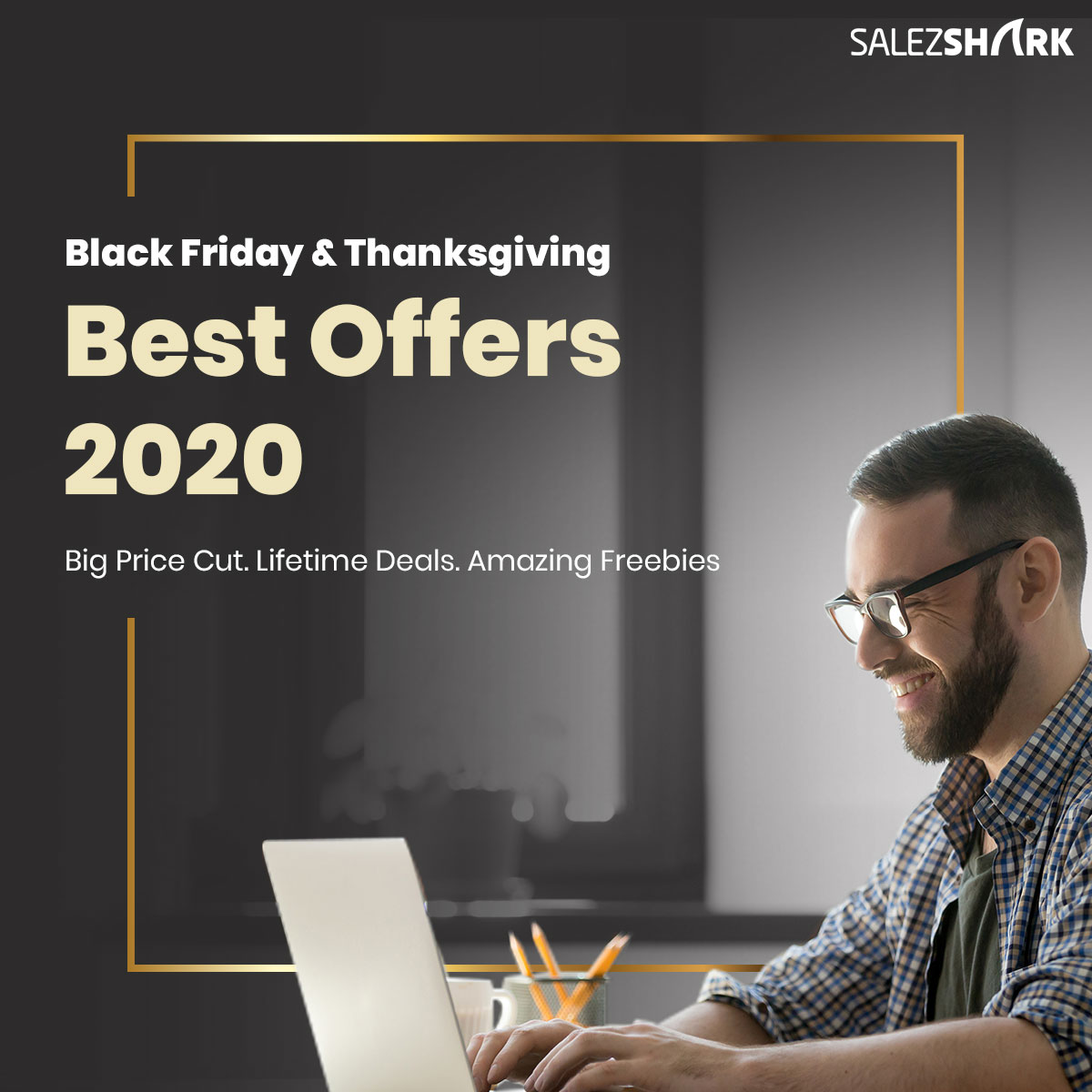 With the arrival of winter, the holiday shopping season is right around the corner. All online and offline stores are set to put forward their best deals to reap out the maximum benefits of the upcoming Black Friday. But what is Black Friday all about? Well, Black Friday is the day after Thanksgiving. It is traditionally one of the largest and busiest shopping days of the year because it starts the holiday season. It is the apt day to fuel your sales growth with a number of deals and discounts that any business can offer to its customers. Black Friday is not less than the shopping extravaganza for shopping enthusiasts and more than the revenue maker for small and big businesses.
If you own a business and wish to entice new customers, then this is the right time to attract holiday shoppers that can fuel your business sales growth. If you're wondering what you should do this Black Friday differently to amplify sales then take a quick look on the list below that can help you market your products and services:
Plan Now
As it is rightly said, "If you fail to plan, you are planning to fail," so planning a marketing strategy is crucial and essential in order to fuel the sales this Black Friday. In the last quarter of this year, you must not leave any stone unturned in planning a robust marketing strategy; this will allow you to get prepared in advance for any unavoidable circumstances that might impact your sales in the future. So while planning a perfect marketing strategy for this Black Friday, ask the following questions to yourself and then formulate strategies accordingly:
What are the products and services you wish to promote?
Where would you like to advertise your products, and how?
What kind of offers and deals do you wish to offer?
When should you start and end your marketing campaigns?
Advertise Appropriately
If you wish to get more and more holiday shoppers, then advertise appropriately. Try to find out where your target audience is? Are they more into shopping online or offline? If they are online buyers, then advertise on your website and social media portals. Create compelling content like blogs and marketing material that tells them about your product and services, and Black Friday offers and discounted deals. If your target audience more into offline shopping believes in going to retail stores and shops, then advertise through hoarding at public places that catch the attention of people on the street.
Give Irresistible Offers
As it is Black Friday, so obviously, your existing customers, as well as the ones who are new to your products and services, expect great deals. So to meet their expectations, you must introduce lucrative deals and offers that are irresistible and urge them to buy from you. This will fuel not only the sales growth but also the new and existing customers feel privileged and delighted by getting great deals. Like SalezShark Black Friday Offer has introduced a great deal on their powerful CRM. There are many running offers on Black Friday and you can save up to 70% with your purchase of any SalezShark plan. Such lucrative deals like lifetime 50% off on SalezShark basic work great and attract the attention of Black Friday shoppers.