Sales CRM with Automation is not the choice but essential for automating the lead prioritization process, fixing appointments, managing bulk data, creating follow-ups, and so forth in order to ensure that you have enough time to sell.
How Automated Software Helps To Sell More In Less Time?
Sometimes manual or mundane tasks eat a lot of your calendar where you don't get enough time to concentrate on actual leads. Resultant, the contact slip just goes out of your funnel. But, sales automation CRM makes your entire process easy and smooth. According to research, 75% of managers noted that CRM with automation capacities helps to attain a 300% boost in regular sales rates.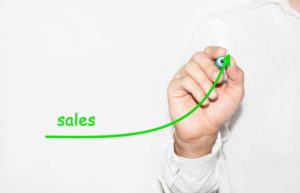 Why SalezShark Automated SalezShark Software Is Best To Opt For?
Capture Your Potential Leads
Our CRM software will keep information about each client systematically. There will be a dedicated profile that contains a complete history of interaction with sales managers. You can also put the prior clients in a segmented way, making it easier to focus on first. Also, based on deal-making statistics, you can generate more deals.
Manage Account & Contact Altogether
Organizing client data in spreadsheets sounds old-styled. With our Sales Automation software, you can store and manage an extensive amount of data about your clientele based on their profile. It will further categorize into particular accounts for quick traceability. The relationship between account and contact is one-to-many which means many contacts will be associated with a single account.
Grow Your Audience
Automated software structures sales opportunities in a well-defined and functional pipeline. With this, you can find what are the opportunities concocting in the future and you can convert leads into permanent customers. Your potential customers don't fit into the same mold, you need to look upon their behaviors, business habits, interests, etc. This will help you better understand using our software. Moreover, you'll have complete details of sales tracking.
Manage All Your Tasks & Activity 
Whether it's about engaging customers via calls, emails, demo, meetings, or reaching new customers, set your task or activity with our sales automation tools. This feature will enable you to track assignment completion, scheduling meetings with clients, calendar scheduling, etc. You can check upon each activity of your task and also on a specific account/contact/lead/opportunity in an effortless way.
Managing Inventory -Orders, Products & Invoice
Inventory management is a long process that requires attention and sheer dedication. Nevertheless, you can manage inventory and vendors, create quotes, build price books, send invoices, track payments, and require online payments from your customers with the help of our CRM automation tool. Our software will capture required information about services and products including prices, description, stock numbers, serial numbers, etc. Plus, ensure your sales team consistently present the most appropriate prices to clients.
Ready to Try It Out?
If you are already using SalezShark sales automation software, then probably you are getting its maximum benefits. But if not then, it's high time for your business to bundle up in one accessible place. Our CRM not only saves plenty of time but also helps to expand your client network. So, wait no longer for your business growth and get it today only!