Getting sales appointment with a key decision-maker of any business is a skill that's crucial to most of the sales professionals who struggle to attain a good number of sales. It's an art that needs a lot of practice and just like any other skill it also requires delicate finesse. When it comes to B2B sales then usually sales professionals try to sell high-ticket products and services to key decision-maker which is not an easy task as it takes a lot of time. In a B2B environment getting sales appointments with the key decision-makers requires many things like in-depth research, persistence, and skill. So if you are sales professional too and looking forward to getting sales appointments with the key decision-makers of the company then try some of our effective tips and tricks that will surely help you master in it.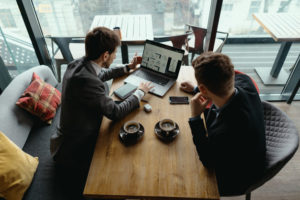 Do In-depth Research: As it is rightly said, "There is nothing so terrible as activity without insight." This means that you should do your homework first before approaching any key decision-maker. Try to gain more and more insights into your targeted company. Thorough company research is not rocket science and can be easily done by visiting the company's website pages. By doing so you get a fair understanding of company requirements and the processes they deal with and accordingly you can approach them with a suitable solution. This research will also give you an idea regarding whom to approach first from the organization and who is the one responsible for making decisions on behalf of the organization. Hence, you can directly reach to the key decision-maker of the company and proceed further to fix the sales appointment.
Contemplate What Matters to The Company: By contemplating what matters to the company here refers to the issues and challenges your targeted company facing every now and then. By knowing their concerns and issues you can craft your products and services and present them in a manner that acts as a solution to all their issues. At the same time try to create a lucrative offer that is irresistible and pushes them to fix the sales appointment with you. So, think from the customer perspective and surely you would be able to connect with the key decision-makers of your targeted company.
Figure-Out Who Is the Real Key Decision Maker: Another aspect to consider is to know the real key decision-maker of your targeted company. You can easily find it by going through the company details available on the website pages or by accessing any accurate, updated, and valid corporate information database. Try to know the phone numbers and business email addresses of key decision-makers so you can send them an email seeking a sales appointment.
Create an email: Last but not least is to create a personalized email that talks about your targeted company's interest and generated curiosity regarding your products and services. And finally, compel the email receiver to fix the sales appointment with you.
SalezShark – Sales & Marketing made better with the world's most trusted & simplest CRM system. Try SalezShark for FREE