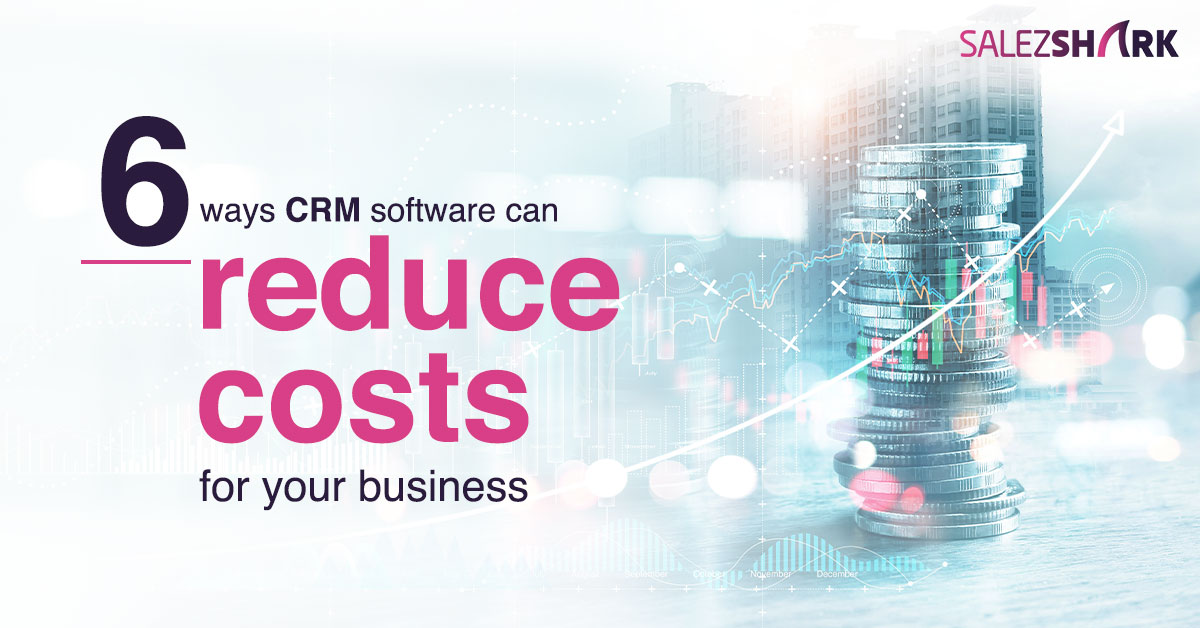 If you are running a business that is built on forming long-term relationships with consumers, then sooner or later you will start facing difficulty in controlling all the tasks on your own.
SalezShark CRM software can help you in improving employee productivity, sales volume, and customer loyalty to your business. Now, all this will affect both business profit as well as the amount of money you can save. Here, in this blog, we will discuss six methods of how the SalezShark CRM system reduces additional costs while saving your business efficiency.
How does SalezShark CRM software minimize your business cost?
Plan & prioritize your tasks and activities 
When you have a bunch of work to finish before the deadline, it becomes impossible to do "everything" in one go. For this, you take out your diary and implement a plan to complete all tasks at the mentioned time. SalezShark is the best CRM software that prioritizes your tasks and keeps open room to finish urgent and unexpected tasks as well.
Less Expense on New Customers
A business is always in an unstable condition which further impacts your expenses. This instability arises due to the persistent influx of new customers. Since your company needs more good leads with respect to time, investment also becomes predestined.
Therefore, if you want to retain new customers without making heavy investments, then SalezShark CRM is one of the best choices for customer relationship management tools. CRM system offers better consumer insights with sharp analytics that reduce unnecessary costs. By knowing the exact expense, you can make the right decisions for your business.
Eliminates Paper Costs 
The SalezShark CRM software helps you to get rid of the tools to store all data in one place and add a new document to the suitable folder. All customer data from the first call to the last purchase is automatically and electronically stored at a centralized place.
It will save your time since you will require to print only the essential documents containing a manual signature along with the seal of the company. CRM will help you to accomplish all this without using paper. As a result, you can save your money on paper purchases.
Better Marketing Campaigns with tracking feature
Tracking your consumers is one of the best business strategies since it enables you to orient your customer service according to their requirements. So, by customizing your customer service as per your clients, you can increase your sales by sending them personalized marketing campaigns that can add more value to your business. Get SalezShark CRM software now.
Reducing Travel Expenses 
Traveling from one place to the next can waste both time and energy. Sometimes, it is needed to meet your clients personally. So, by using the best CRM solution, you can arrange all your client meetings and navigate them to a suitable location near your place.
Final Thoughts
The SalezShark CRM software helps you to satisfy your prospective customers on the marked schedule and gives complete consumer knowledge to your current consumers proactively. CRM Experts realize that there are several ways of reducing the overall costs of your company. Still, CRM software is the most strategic way to improve your product quality and business reputation in less time.