Identifying and understanding customer pain points is an essential aspect that businesses should keep in mind while determining what to include in the sales pitch. By contemplating customer pain points, businesses can identify what exactly is causing it. Most of the businesses assume they know their customers' pain points. However, making mere assumptions is always a bad practice that businesses usually follow. This is the only reason they struggle to sell their products or services to a targeted audience and face a hard time to close the deal. In spite of providing detailed information, guidance and Q&A's for free, they fail to sell products just because they are simply not aware of customers' pain points.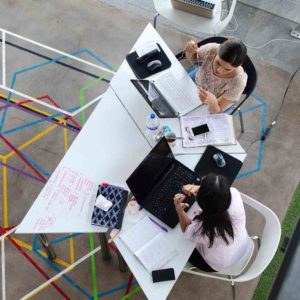 A customer's pain point is a feeling that needs a lot of research. Businesses must shortlist a few common pain points of all customers by surveying prospects and existing customers. To make this survey a smooth sail, businesses must ask a few relevant questions to the prospects and existing customers to know the exact pint points of customers. Let us look into a few questions that can help businesses to identify a customer's pain points:
Ask customers about who are they, what do they do, and what solutions they need?
Personalization plays an important role in connecting with the customer and understanding the pain points. Businesses must personalize with customers by asking a bit about themselves; about their work profile and what kind of products or services they are looking forward to buying that can make their life easy.
Ask customers what kind of pain they are experiencing and why they have this pain?
It is essential for businesses to know the root cause of a customer's pain point. Businesses must try to find out what exactly is troubling their customers and what are the reasons behind those pain points so businesses can work on those pain points efficiently. Maybe customers are looking forward to buying any product or services that can cut short their lengthy work process to save time. In this manner, businesses can understand that a customer's pain point is time wastage. So as per the customer's pain point businesses can present their product or service.
Ask customers if they are experiencing any emotional pain (feeling misunderstood or not heard)?
In a B2B environment, businesses must ask their clients if they are experiencing any emotional pain like their brand is not properly presented, and their brand is misunderstood. Let them know how your product or service can help them in getting rid of such pain and can be helpful in boosting their brand presence. Building an emotional connection with the client always works as it generates a feeling of trust and confidence among clients.
Ask customers what motivates them, and what keeps them going?
Businesses can also ask their prospects and existing customers about what are the things that motivate them to buy any product or service? What are the key aspects they look for in any product or service that entices them to use it?
So, these were a few questions that businesses must ask their prospects and existing customers in order to know the pain points of customers. Applying this approach will not only boost sales but also generates customer loyalty that is a precious asset for any business.