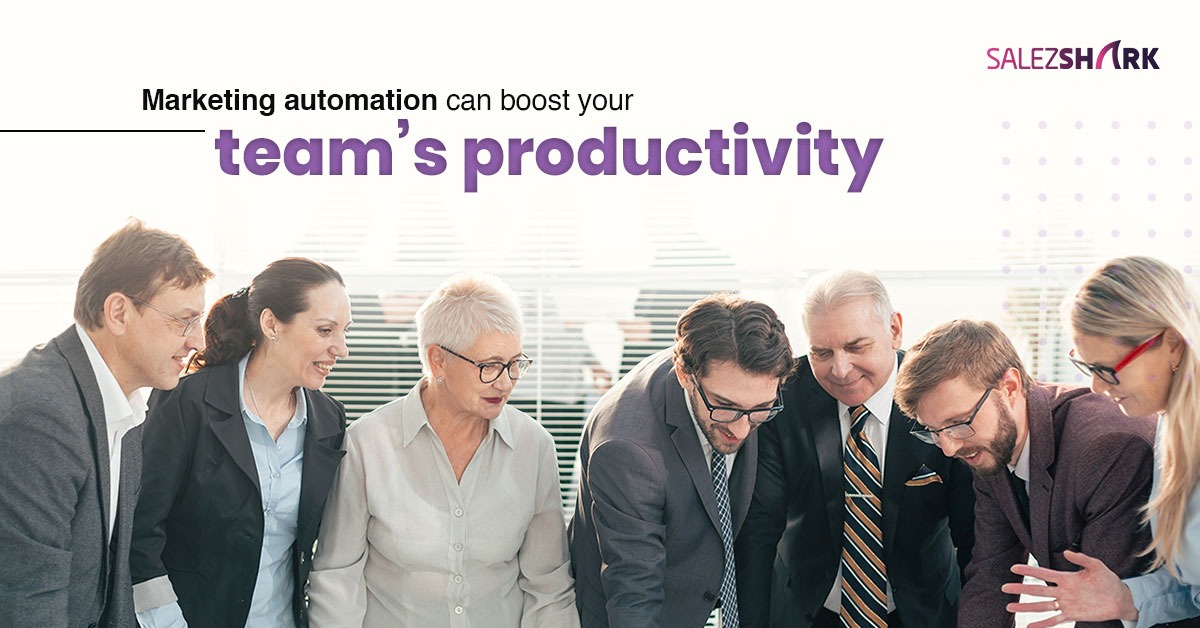 It doesn't matter what size of your company is small, medium, or large; marketing automation is equally essential for all. Various studies and surveys have shown that more than 51% of organizations depend on marketing automation software to expand their reach to customers and drive marketing activities seamlessly. If used properly, these marketing automation tools can also enhance the productivity of your marketing team by 900% or more. Let us explore how marketing automation software can help your team of marketers to increase their productivity.
Capture leads in no time
Capturing leads can be a difficult task especially during the time of heavy flow of leads. In such a situation while capturing and importing the leads manually, the chances of missing out on good leads also increase. SalezShark Connect+ marketing automation suite helps you to overcome such issues by automating the lead capturing process and saves you time. It automatically captures leads from multiple sources like IVR, emails, social media portals, websites, chat, etc. that saves your time as you don't need to sign in on multiple platforms individually to get leads. 
Nurture only qualified leads
Undoubtedly acquiring leads is a herculean task for your marketing team. Most of the time while acquiring leads, a major chunk of unqualified leads also comes into the picture that later wastes the time of your team in nurturing them and as a result, you notice a huge fall in the team's productivity. In such a situation SalezShark Connect+ marketing automation suite helps your team to overcome such issues and challenges. It segments your leads and ensures they are highly qualified. In this manner, your team can save the time that was earlier getting wasted in nurturing the unqualified lead and they can focus more on nurturing only qualified leads that enhance their overall productivity.
Retain customers
A study suggests that the cost of new customer acquisition is 7-20 times higher than the cost of retaining existing customers depending on your industry. Also, the existing customers tend to spend nearly 70% more on your products and services than new customers. By implementing powerful and intuitive marketing automation software you can improve customer retention that ultimately boosts your ROI (Return on Investment). But how does it help? SalezShark Connect+ marketing automation suite enables your marketers to track the behavior of your customers and segment them accordingly. It helps you to segment email subscribers based on their interactions with your content. It also enables you to use dynamic content to personalize your emails for every email subscriber. Hence by improving the experience of every email subscriber, you can convert them into paying customers.
Manage multiple clients
By implementing powerful and intuitive marketing automation software your team can enhance their overall productivity by managing multiple clients simultaneously. Your team of marketers can segregate clients into separate groups and arrange them in a dashboard. Besides this, they can manage multiple clients at a single point in time based on similarities tracked across different groups. Hence managing multiple clients becomes extremely easy and flexible, all your team needs to do is switch between different client panels in the dashboard.