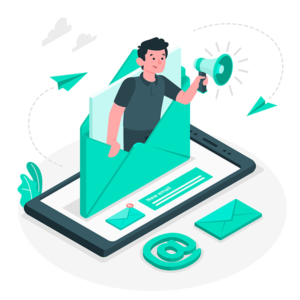 Email marketing can be highly effective in getting significant ROI (Return on Investment) to your business if done right. Most of the brands use email marketing as a medium to inform their existing customers and promising buyers about seasonal sales, product releases, customer updates, etc. While creating email marketing campaigns, it's highly required to capture your email recipients' relevant data because then only you will be able to create and send personalized emails that resonate with the needs and expectations of your existing customers and promising buyers. However, if you are creating and shooting email marketing campaigns with no accurate and relevant information of email recipients' handy, the chances of your emails going into the spam folder increase. So, to avoid such issues let us look into a few effective tips to use email marketing.
Check Contact List: While creating email campaigns keep in mind to analyze your contact list by checking if the contacts in your list have subscribed to your emails or not. You should have a fair understanding of your list by monitoring how many new subscribers added to it and how many new un-subscribers so accordingly you can create an email marketing list and then start executing an email marketing campaign with one who subscribed to your emails.
Filter Contact List: Before you initiate any sort of email marketing campaign you must filter your contact list properly. It is highly required to remove contacts that are inactive for a long time and the ones with invalid email addresses from your email contact list. This filtration of contacts helps you to achieve a remarkable decrease in the bounce rate of emails, guards your sender domain's reputation, and improves email engagement. 
Prioritize Contacts: Always keep in mind to prioritize your contacts before starting any email marketing campaign. You should give priority to those email recipients first who never miss any of your emails and always make sure to open them. Your email recipients' this behavior shows that they have not marked your emails as spam and they like to know more about you through your future emails. So, prioritize these contacts and then you can run an email campaign.
Keep It Private: Another aspect to keep in mind while creating email campaign is to understand the privacy of your email recipients which should be your top priority especially in an environment of GDPR, it is crucial. If you fail to BCC then it can turn out to be a blunder for your brand and its reputation; it is considered as a breach of GDPR laws. 
Add Personalization: Last but not the least aspect that you must consider while using email marketing is to draft email marketing content in a manner that resonates with the needs, expectations, and pain points of your email recipients. Your email should be precise and speak more about how your products and services can act as a solution to your email recipients' issues and challenges. The language of your email content must generate curiosity among email recipients to subscribe to your emails.