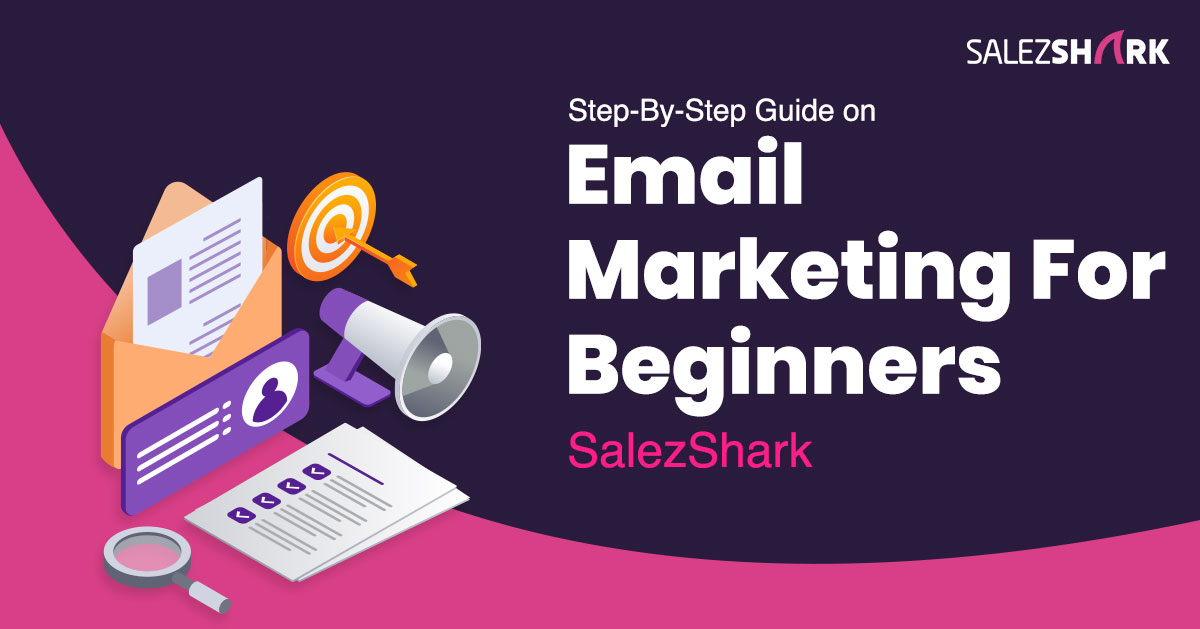 Creating & sending compelling marketing campaigns before the deadline can be achieved with an equal balance between strategy and execution. There exist 3x more email accounts as compared to renowned social media platforms Facebook & Twitter. Even the click rate from the Email marketing tool is 6x more than on Twitter.
If you are a savvy marketer, you must have gone through the ROI reports that clearly show that Email has the highest ROI than any other marketing channel. Now, you might be thinking how exactly can you get started? What is the guideline and steps you need to follow to create successful email marketing campaigns?
Introduction
Let's begin with the definition of email marketing. It is the simplest form of digital marketing that involves sending marketing email messages to a particular group of customers or product subscribers. An effective email marketing can convert one-time buyers into loyal & permanent customers.  
Now, what is an email marketing campaign? It is a synchronized set of emails created to be sent over a defined period with a useful purpose, which is known as a call to action (CTA). Examples are signing up for a webinar, downloading a white paper, or making a purchase.
The main objective of creating an email campaign is to gain a large number of potential customers and retain the existing customers with useful events and time-bound offers. 
Reasons that make email marketing powerful
Cost-effective: Top email automation platforms are less expensive and provide services on a pay-per-use basis.
Easy to implement: No matter how many customers you want to reach out whether 100 or 100,000 customers, the SalezShark email automation tool will always keep your campaigns active 24/7.
Proven results: The best Email marketing software brings click-through rates, lead conversion, and high ROI.
Simple Guide for successful Email Marketing 
This definitive SalezShark guide on Email marketing will walk you through the whole process of initiating this type of marketing to accomplish business success.
Step 1: Set measurable objectives
The big picture of your email campaign should always be what you want to achieve with the specific campaign. If you want to drive high sales with your emails or improve your email engagement, or sometimes you may also want to send re-engagement emails to your customers to clean up your email marketing list. 
The key to establishing email marketing goals is to align emails with your business marketing goals & KPIs. This marketing strategy is the most powerful channel to target your customers along with several different aims, so you can spend quality time and invest in this to reach the heights by crossing all the hurdles.
Step 2: Create your email marketing list
Once you are done with setting your goals of email marketing, the next step is to build a list of your emails to start sending campaigns. You can adopt different ways to build this email list, but the most effective method for campaigns depends upon the goals you established in the first step.
Creating an email list is time-consuming but a necessary one. It is the most important part of your email campaigns if you want to create your target audience. Always try to grow your list organically to ensure that you are approaching the right people who will be keen to open your emails and will engage with your email content. Refer to these places to source email addresses for building your email list:
Email accounts

E-commerce system

Contact management system

CRM software

New emails requests via the website or social media
Step 3: Segmentation of your email list
After building your email list and selecting the type of email campaign you want to share with your audience, you need to segment the list. It is done to send targeted emails to your prospects as per their interests and demographic information. Refer to some examples of methods of how to segment your audience:
Buyer behavior

Demographics

Past purchases

Geography

Email engagement

Expressed interests
Step 4: Select the type of email campaigns
Now it's time to choose the specific type of campaign from various choices to achieve your goals faster.
Newsletter
An email newsletter is a systematically allocated email campaign revolving around only one main topic of interest.
Marketing Offer
A marketing offer email is any offer and discount-related campaign, usually send to receive a direct response.
Announcement
An announcement email campaign is a creative email that is sent to only subscribers, telling them about your new product, service, or feature.
Event Invitation
An event invitation email campaign is specifically designed to enhance event awareness to encourage more people to join it.
To drive direct sales, you can send announcement and marketing offers email campaigns. 
To keep your subscribers and existing customers up-to-date with your latest products, projects, or any development at your company, create a regular newsletter email content.
Step 5: Create your first email marketing campaign
Now when you have set your goals, target audience, and the type of campaign you want to send, you can start building your first email campaign using pre-made and customizable email templates.
Boost engagement using Images and Visuals 
You can use some visuals like video and images to make your campaigns more eye-catching. They must be convincing, having content stand out in the eyes of readers.
Email header and footer
The header and footer can reinforce your brand, creating a consistent customer experience. The header should be as simple as your logo and the footer must have relevant links to your social media channels or website.
Step 6: Measure your campaign performance 
The last step is to use some key metrics to analyze the performance of your email campaigns to improve your campaigns by tracking the success ratio of your email campaigns using email marketing tools and your website analytics tool like Google Analytics. The generated report will make you understand how recipients interacted with your email campaigns.
Key metrics to track:
Open rate – Number of unique recipients who opened your emails.
Click-through rate – Number of people who click on any link included within your email.
Bounce rate – How often your emails have been declined by email servers. 
Unsubscribe rate – How many people have asked you to step back from your platform.
Spam complaints – The percentage of people who have marked your email marketing campaign as spam by tapping on the 'Mark as Spam button.
Shares – How many people have liked and forwarded your campaigns to their friends and relevant people via social media or the forward icon present in your email template.