Every day, we send business-related emails to our customers, colleagues, How to Draft Winning Email and beyond. But are you sure that you are drafting the winning emails that revolve around your business and help you establish meaningful relationships? If not then you must know best practices to follow, in making the right impression.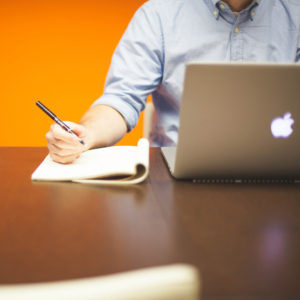 The significance of first emails plays a vital role in both B2B and B2C environments. So if you wish to draft winning emails, want to grab the email receiver's attention and convince them to reply then you need to follow certain best practices that are as follows:
Personalized Subject Line
A personalized subject line plays a vital role in drafting a winning email and increases its open rate. The subject line of your e-mail should be precise, readable, and should directly meet the recipient's needs. As per one random survey, personalized subject lines generate a 25% higher open rate. Besides this, it is also a well-known fact that 48 percent of recipients open an email based on the subject line. So make sure you talk about the recipient's interest in the subject line that entices him/her to open an email. For example, you can start with a subject line like, "Hello! I have an idea (Topic of Recipient Interest)". Most of the people are always interested in free knowledge or any good to know information that helps them in their domain of interest. When recipients get an e-mail with such a subject line that offers an idea that helps them in their domain, they definitely would love to know more about it and open the e-mail.
Start your Email by Introducing Yourself
Starting your email with a quick introduction of yourself is a good practice to write a winning email. It is important to follow as in many cases there are chances the people you're sending the message don't know you at all. Besides, this also lets your email recipient know that the email they received is from a real person and it's not spam.
Tell the Benefits
Another best practice to draft a winning email is to keep an idea in mind that the recipient is the center of the universe, so while drafting an email talk about their issues, challenges and suggest possible solutions to them. This approach works great because here you let the recipient know the benefits they can get right away by reading your email.
Mention How You Found Them
In most of the scenarios, people feel more comfortable connecting with someone who comes from a mutual connection or through any reference. Also, people would also like to connect with others if there is something in common between them like industry, business or interests. Therefore, it is a best practice to mention in your email that how you were able to find the recipient. For example, you can mention the person's name who gave the recipient's contact information on LinkedIn.
Always End with a Personal Note
Another important aspect to consider while drafting a winning email is to thank the recipient for the time they took to read your email to the end. Ask them for permission to follow-up if you don't hear from them for some time, which would be a good practice to follow. Besides this another important thing is to end your email with a CTA (Call to Action) button that helps recipients to contact you, Your CTA can be something like "Contact Us" or "Know more". Textual CTA's like these enhances the chance of a recipient replying to your email.
Your first email creates the first impression on the recipient's mind and it is tremendously important, so you must leave no stone unturned in making that impression right. Hopefully, these best practices will help you to draft winning emails and attract a lot of replies from your email recipients.
SalezShark – Sales & Marketing made better with the world's most trusted & simplest CRM system. Try SalezShark for FREE